Johnstown Green Drinks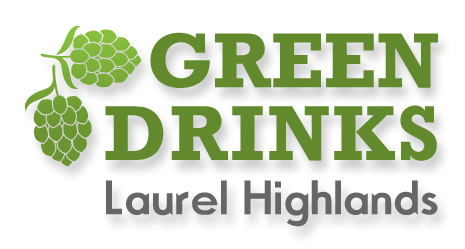 Welcome to the Green Drinks Laurel Highlands page! Green Drinks is an informal international networking initiative to connect environmentally minded people and professionals. Our chapter welcomes anyone from the Laural Highlands region. Many of our events are hosted in Johnstown, PA, though they can be hosted in surrounding towns, as well.
Typically we have a community group, non-profit or business host a monthly event. Often times the host group selects a local "green" or "sustainable" community project to sponsor by collecting optional donations at the door. Past events have helped fund: LIFT Johnstown recreational trail development, a green roof at ArtWorks, Save our Steeples Project to reuse and revitalize three churches into arts and entertainment venues, to name a few.
We hope to see you at our social events!
Summer 2016 Events:
Green Drinks Summer Social
Thursday, June 30, 2016
5:30-7pm
20 Matthews St.
Johnstown, PA 15901
814-533-6824
Hosts: LIFT Johnstown, Vision 2025 & Green Building Alliance -- Laurel Highlands Branch
Featuring: Social networking and introductions to Lift Johnstown and Vision 2025 Capture Team initiatives.
--------------------
Stay tuned for future events . . .
--------------------
Would you like to be added to our mailing list? Interested in hosting a Laurel Highlands Green Drinks?
Contact: liftjohnstown@johnstownchamber.com
Thank you.
Laurel Highlands Green Drinks organizers