Charleston Green Drinks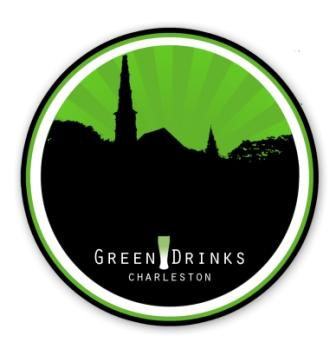 Please stay tuned for 2016 event dates & topics. We're currently planning a few gatherings and reorganizing our Charleston chapter.
Get involved as an Green Drinks co-organizer. We are always looking for new people to help us plan events, spread the word and assist our partnering organizations throughout the year, so contact us.

We also share articles, commentary, and discussions on our LinkedIn page. Job postings from Charleston-area employers are also often shared within this forum, so check those out too.

Finally, if you have yet to sign up for the email list, do that here. It is the easiest way to learn about sustainable businesses, events and news from sources throughout South Carolina via our periodic messages.
Thanks to each of you for your continued efforts and your contributions to our Green Drinks Charleston community. It is a pleasure to have you involved!