Leeds Green Drinks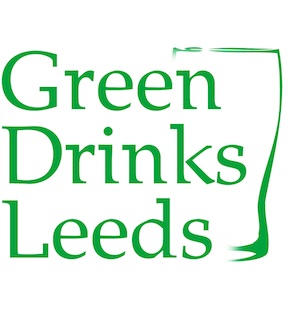 Think Green? Drink Green!
Green Drinks Leeds is on the 4th Wednesday of every month, with monthly events including talks, panel discussions, workshops and visits
INTRO
Green Drinks Leeds is for everyone working in and around the environment in Leeds and the surrounding area.

Whatever your perspective - business, community or government, academic, student or activist - Green Drinks is a great way to make new contacts, catch up with friends or just hang out with people who share your values.
We're a lively group, so pop down for a quick drink after work or stick around for the evening and enjoy the conversation. We open at 6pm for open networking, and the main event usually begins around 7 to 7.30pm
EVENTS
Where are is the extra energy going to come from for all the new electric vehicles that will be on the road? How is hydrogen going to be generated to run hydrogen vehicles?
How can your car power your television? How can you heat your house from your car?
Where is charging infrastructure across the county? What is the future for long distance fleets?
This talk explores the way in which combining our vehicle and housing requirements we can reduce our energy needs as well as the demand on the grid.
Alexis Percival is the Environmental and Sustainability Manager for Yorkshire Ambulance Service NHS Trust and co-organiser of Green Drinks Leeds
Wednesday 28 February - Air Pollution
In February, we'll be hearing again from Leeds City Council on their Air Quality Strategy, which has been delayed from the autumn. This will detail how the Council aims to reduce the impacts of poor air quality in the city, which currently has the second worst air quality in the UK.
STAY IN TOUCH
(updated 2 January 2018)