Bloomington Green Drinks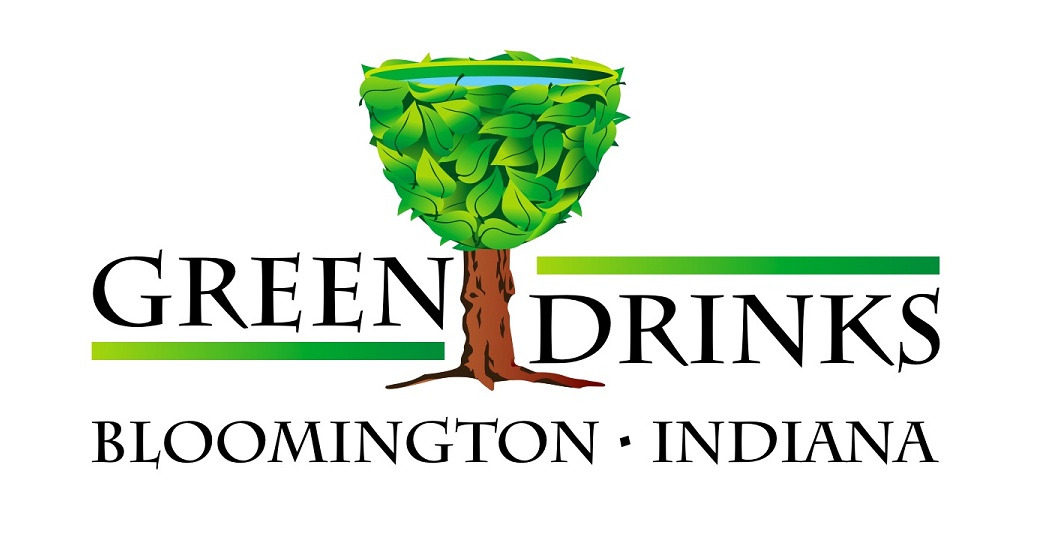 Green Drinks Bloomington is a lively, informal social networking event for people from all walks of life who are interested in making a greener world. Folks gather every month to share libations and ideas, discuss, debate, explore and make new friends and business connections.
GreenDrinks Bloomington is held the 4th Wednesday of every month from 5:30 – 7:30 pm at the Banquet Facility of the Upland Brewing Company located at 350 West 11th Street, Bloomington, IN.
There's a $5 suggested donation. Your donation helps Green Drinks Bloomington provide each month the opportunity for folks to meet and learn about our green world in a casual relaxed atmosphere. Thank you for your support!
Some food will be provided, (catered by Upland Brewery).
♦♦♦♦♦♦♦♦♦♦♦♦♦♦♦♦♦♦♦♦♦♦♦♦♦♦♦♦♦♦♦♦♦♦♦♦♦♦♦♦
IU's Bill Brown presents: "Tomorrow's Building Today"
On Wednesday, October 26 at 6 pm Bill Brown, Director of Sustainability at Indiana University, will present a talk entitled "Tomorrow's Buildings Today". By 2030, an area roughly equal to 60 percent of the current total building stock of the world (a staggering 883 billion square feet) will be built or rebuilt to satisfy the demands of a rapidly growing and urbanizing global population. This will require the equivalent of another New York City with all five boroughs every 35 days for the next 15 years. Architects have been challenged to meet this unprecedented demand while also reducing the overall impact of the built environment by designing all buildings to be carbon neutral by 2030. Can it be done? How are we doing? How can you be a part of the 2030 Challenge? Join in the conversation at the October Green Drinks Bloomington.