Bloomington Green Drinks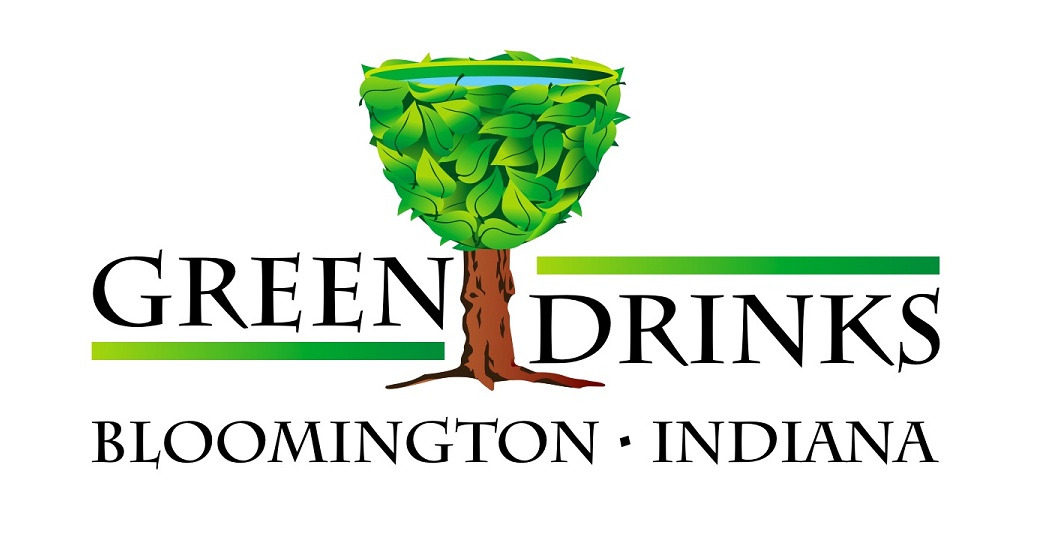 Green Drinks Bloomington is a lively, informal social networking event for people from all walks of life who are interested in making a greener world. Folks gather every month to share libations and ideas, discuss, debate, explore and make new friends and business connections.
GreenDrinks Bloomington is held the 4th Wednesday of every month from 5:30 – 7:30 pm at the Banquet Facility of the Upland Brewing Company located at 350 West 11th Street, Bloomington, IN.
There's a $5 suggested donation. Your donation helps Green Drinks Bloomington provide each month the opportunity for folks to meet and learn about our green world in a casual relaxed atmosphere. Thank you for your support!
Some food will be provided, (catered by Upland Brewery).
♦♦♦♦♦♦♦♦♦♦♦♦♦♦♦♦♦♦♦♦♦♦♦♦♦♦♦♦♦♦♦♦♦♦♦♦♦♦♦♦
Welcome to Green Drinks 2016!
"Using Permaculture Design to Vision a Thriving Bloomington"
On Wednesday, January 27 at 6 pm Rhonda Baird, Assistant Editor of Permaculture Design Magazine and Permaculture Teacher, will present a talk entitled "Using Permaculture Design to Vision a Thriving Bloomington". Baird will introduce permaculture design including its scope and relevance to urban planning and community projects; take a brief look at community-scale projects in other municipalities; and begin to envision how permaculture design can make for practical, effective actions here. The majority of the time will be spent drawing out individual and group intelligence about what is needed and which next steps we might take together.