Bloomington Green Drinks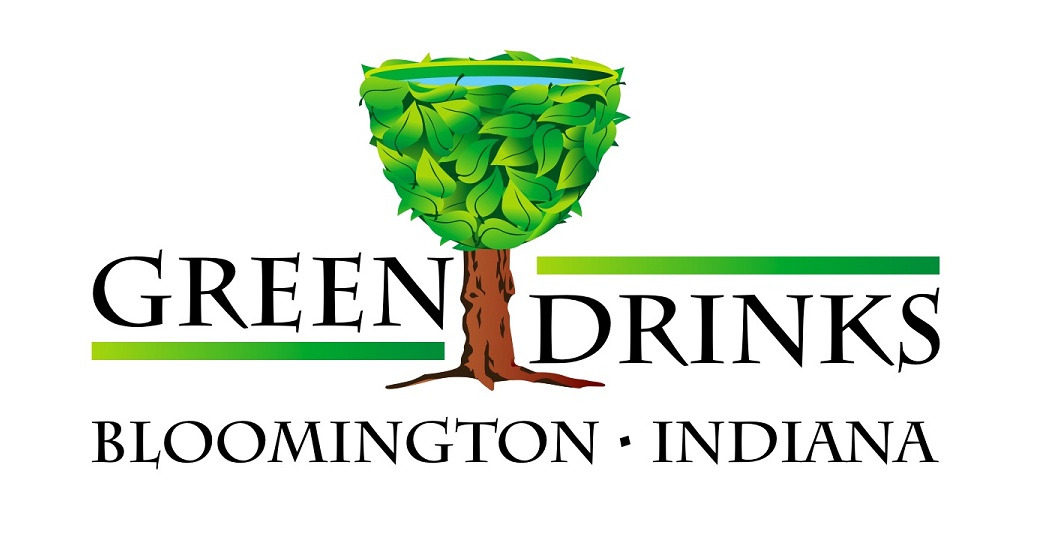 Green Drinks Bloomington is a lively, informal social networking event for people from all walks of life who are interested in making a greener world.  Folks gather every month to share libations and ideas, discuss, debate, explore and make new friends and business connections.
GreenDrinks Bloomington is held the 4th Wednesday of every month from 5:30 – 7:30 pm at the Banquet Facility of the Upland Brewing Company located at 350 West 11th Street, Bloomington, IN. 
There's a $5 suggested donation.  Your donation helps Green Drinks Bloomington provide each month the opportunity for folks to meet and learn about our green world in a casual relaxed atmosphere.   Thank you for your support!  
Some food will be provided, (catered by Upland Brewery).
♦♦♦♦♦♦♦♦♦♦♦♦♦♦♦♦♦♦♦♦♦♦♦♦♦♦♦♦♦♦♦♦♦♦♦♦♦♦♦♦
Welcome to Green Drinks Bloomington 2014!  We look forward to a great year of fantastic speakers and opportunities to connect.  
On Wednesday, September 24 at 6 pm Jacqui Bauer, City of Bloomington Sustainability Coordinator, and Jerry Ulrey, former Vectren Corporation executive, will present a program entitled "The Monroe County Energy Challenge". Bauer and Ulrey will present on local efforts to develop and implement a community energy plan as part of the Georgetown University Energy Prize competition. .