Bloomington Green Drinks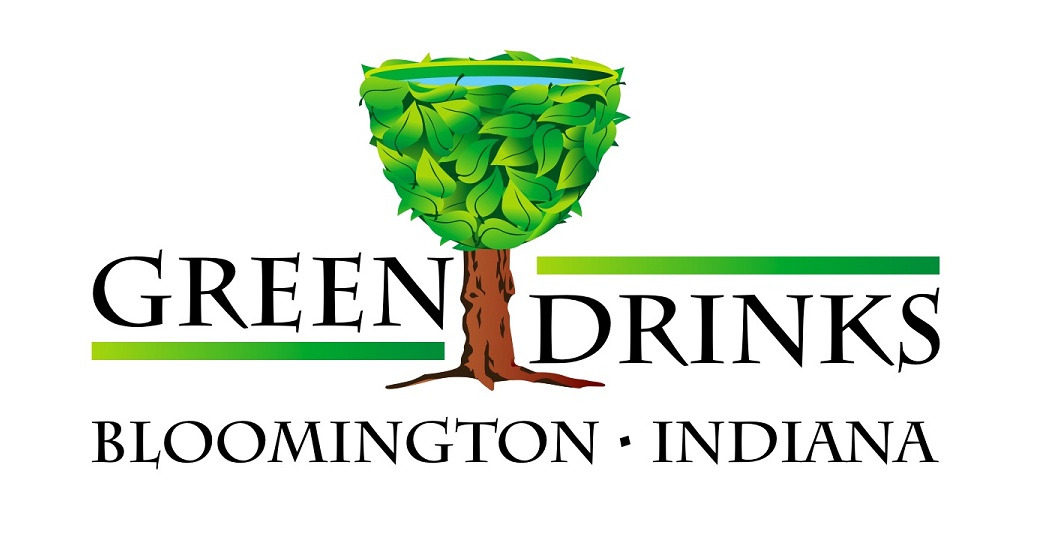 Green Drinks Bloomington is a lively, informal social networking event for people from all walks of life who are interested in making a greener world. Folks gather every month to share libations and ideas, discuss, debate, explore and make new friends and business connections.
GreenDrinks Bloomington is held the 4th Wednesday of every month from 5:30 – 7:30 pm at the Banquet Facility of the Upland Brewing Company located at 350 West 11th Street, Bloomington, IN.
There's a $5 suggested donation. Your donation helps Green Drinks Bloomington provide each month the opportunity for folks to meet and learn about our green world in a casual relaxed atmosphere. Thank you for your support!
Some food will be provided, (catered by Upland Brewery).
♦♦♦♦♦♦♦♦♦♦♦♦♦♦♦♦♦♦♦♦♦♦♦♦♦♦♦♦♦♦♦♦♦♦♦♦♦♦♦♦
"Religion and Climate Change"
On Wednesday, September 23 at 6 pm David Haberman, Professor of Religious Studies and Indiana University, will present a talk entitled "Religion and Climate Change". Haberman will discuss how the role of religion in the fight against climate change illustrates its socially ambiguous nature. Religion has served to support the claims of climate change deniers and has therefore contributed to delays in addressing the serious challenges of climate change. At the same time, however, it is clear that religion is also playing an increasingly constructive role in educating the public about the causes and dangers of climate change, and supporting efforts to resist the established political forces that profit from further climate change and to create the personal and societal changes necessary to bring climate change under control. This presentation will focus on the growing religious movement to address global climate change.