Bloomington Green Drinks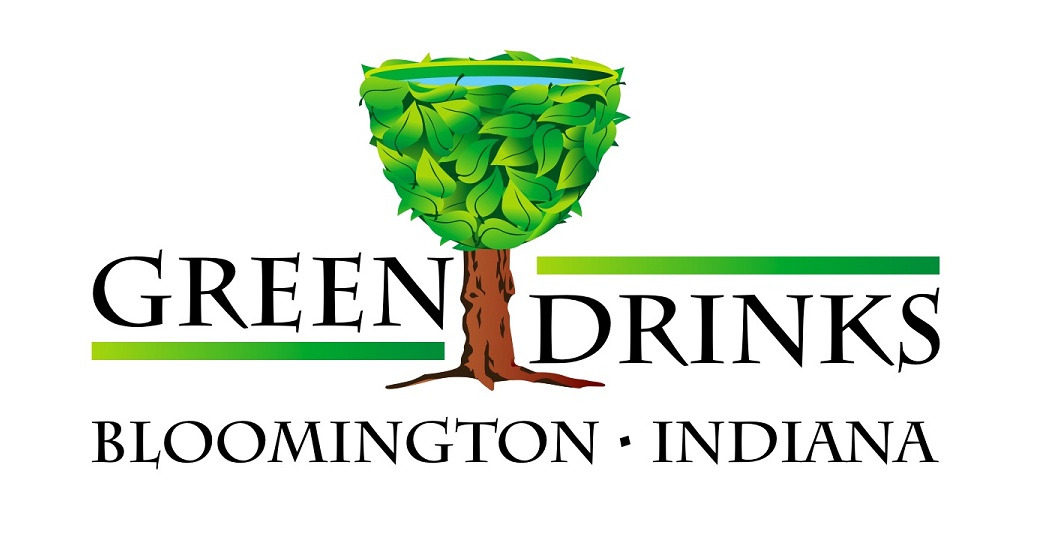 Green Drinks Bloomington is a lively, informal social networking event for people from all walks of life who are interested in making a greener world. Folks gather every month to share libations and ideas, discuss, debate, explore and make new friends and business connections.
GreenDrinks Bloomington is held the 4th Wednesday of every month from 5:30 – 7:30 pm at the Banquet Facility of the Upland Brewing Company located at 350 West 11th Street, Bloomington, IN.
There's a $5 suggested donation. Your donation helps Green Drinks Bloomington provide each month the opportunity for folks to meet and learn about our green world in a casual relaxed atmosphere. Thank you for your support!
Some food will be provided, (catered by Upland Brewery).
♦♦♦♦♦♦♦♦♦♦♦♦♦♦♦♦♦♦♦♦♦♦♦♦♦♦♦♦♦♦♦♦♦♦♦♦♦♦♦♦
Come to Green Drinks Bloomington Wednesday to hear Professor A. James Barnes and learn about the Maurer School of Law Environmental Law Society!
Wednesday, March 25th, Jim Barnes, professor at the Indiana University Maurer School of Law and the Indiana University School of Public and Environmental Affairs will present a talk entitled "EPA's Attempts to Limit Carbon Emissions via New Rulemaking." He will discuss the EPA's upcoming new carbon pollution rules for new and existing power plants and what that could mean for Indiana. Professor Barnes is a nationally recognized e...xpert in environmental law and policy. In 1970 he participated in the formation of the EPA, serving as chief-of-staff to the first EPA Administrator, William Ruckelshaus, and later as EPA General Counsel and Deputy Administrator. From 1988 - 2000 he was Dean of the IU School of Public and Environmental Affairs. Representatives from the Maurer School of Law Environmental Law Society will also be in attendance to discuss their organization's aims and aspirations in the realm of environmental law.