Bloomington Green Drinks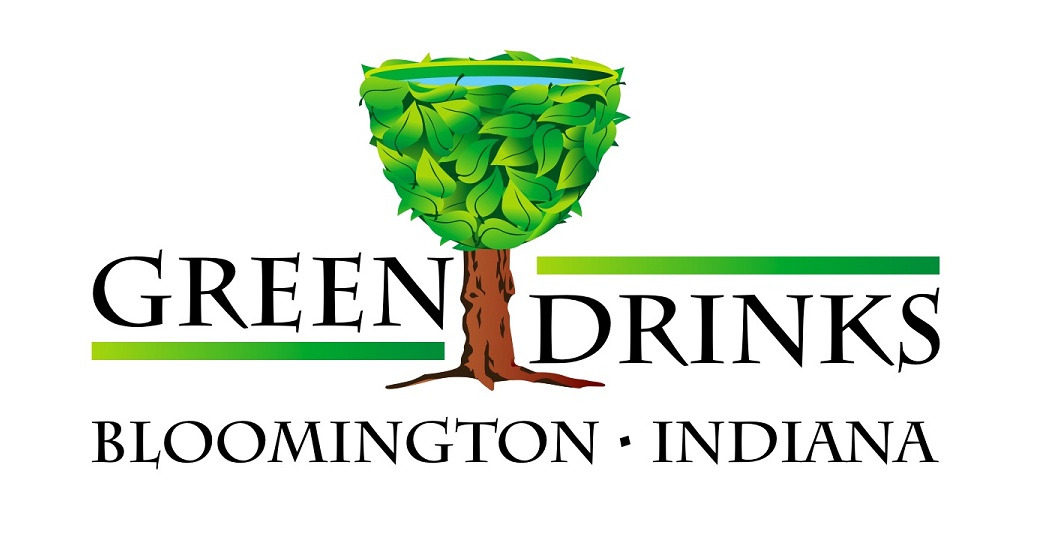 Green Drinks Bloomington is a lively, informal social networking event for people from all walks of life who are interested in making a greener world. Folks gather every month to share libations and ideas, discuss, debate, explore and make new friends and business connections.
GreenDrinks Bloomington is held the 4th Wednesday of every month from 5:30 – 7:30 pm at the Banquet Facility of the Upland Brewing Company located at 350 West 11th Street, Bloomington, IN.
There's a $5 suggested donation. Your donation helps Green Drinks Bloomington provide each month the opportunity for folks to meet and learn about our green world in a casual relaxed atmosphere. Thank you for your support!
Some food will be provided, (catered by Upland Brewery).
♦♦♦♦♦♦♦♦♦♦♦♦♦♦♦♦♦♦♦♦♦♦♦♦♦♦♦♦♦♦♦♦♦♦♦♦♦♦♦♦
"Sustainability and the IU Bicentennial Strategic Plan"
On Wednesday, October 28 at 6 pm Andrew Predmore, Associate Director of Sustainability at Indiana University, will present a talk entitled "Sustainability and the IU Bicentennial Strategic Plan". Predmore will provide an overview of the Office of Sustainability's (IUOS) role in the IU Bicentennial Strategic Plan and how the plan has shifted the IUOS strategic priorities. In keeping with those emerging priorities, Predmore will detail a few recent efforts led by the office: the first statewide sustainability summit—an effort to coordinate sustainability across the regional campuses; the new "Sustainability Scholars" program and how that effort extends the reach of sustainability on campus; a recently launched campaign to conserve energy and water with Residential and Programming Services; and how IUOS intern's continue to be catalysts for sustainability at IUB. Predmore will conclude with reflections on his first year on the job and what it takes to transition a large organization towards sustainability.