Bloomington Green Drinks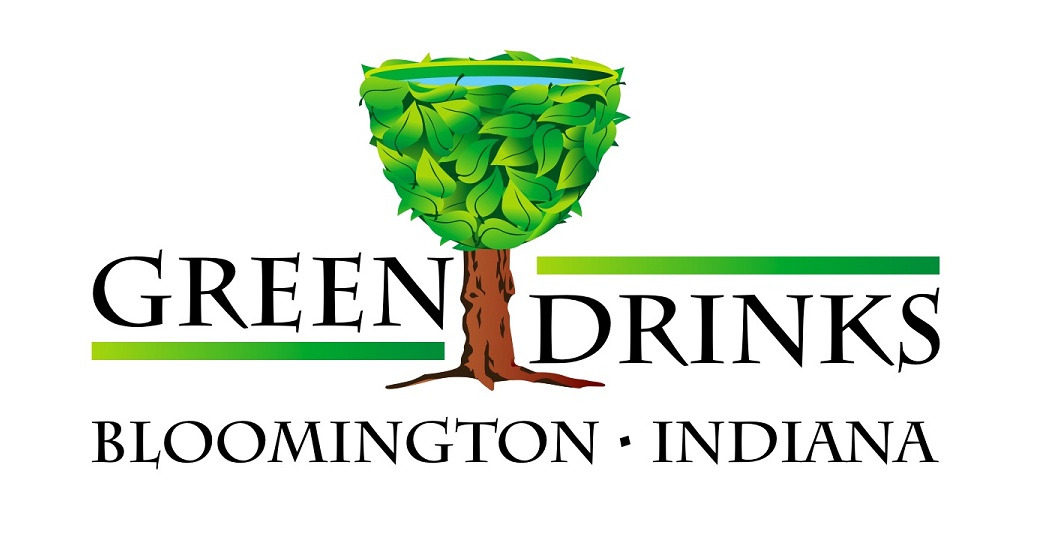 Green Drinks Bloomington is a lively, informal social networking event for people from all walks of life who are interested in making a greener world. Folks gather every month to share libations and ideas, discuss, debate, explore and make new friends and business connections.
GreenDrinks Bloomington is held the 4th Wednesday of every month from 5:30 – 7:30 pm at the Banquet Facility of the Upland Brewing Company located at 350 West 11th Street, Bloomington, IN.
There's a $5 suggested donation. Your donation helps Green Drinks Bloomington provide each month the opportunity for folks to meet and learn about our green world in a casual relaxed atmosphere. Thank you for your support!
Some food will be provided, (catered by Upland Brewery).
♦♦♦♦♦♦♦♦♦♦♦♦♦♦♦♦♦♦♦♦♦♦♦♦♦♦♦♦♦♦♦♦♦♦♦♦♦♦♦♦
WELCOME TO GREEN DRINKS 2015!
On Wednesday, February 25 at 6 pm Michael Hamburger, Professor of Geological Sciences, Geophysics, Seismology and Tectonics, will present a program entitled "Frack, Rattle and Roll!". Hamburger will explore the peculiar phenomenon of "induced seismicity", earthquakes that are triggered by human activity. Though we have long considered earthquakes to be the result of deep-seated Earth processes that are far out of reach of human activity, there is increasingly strong evidence that a variety of human actions—from mining to building dams and exploiting oil and gas reservoirs—can result in high levels of earthquake activity. In this Green Drinks presentation, we'll explore the implications of this new type of seismic activity for earthquake hazards in the U.S. and for the development of energy resources worldwide.