Bloomington Green Drinks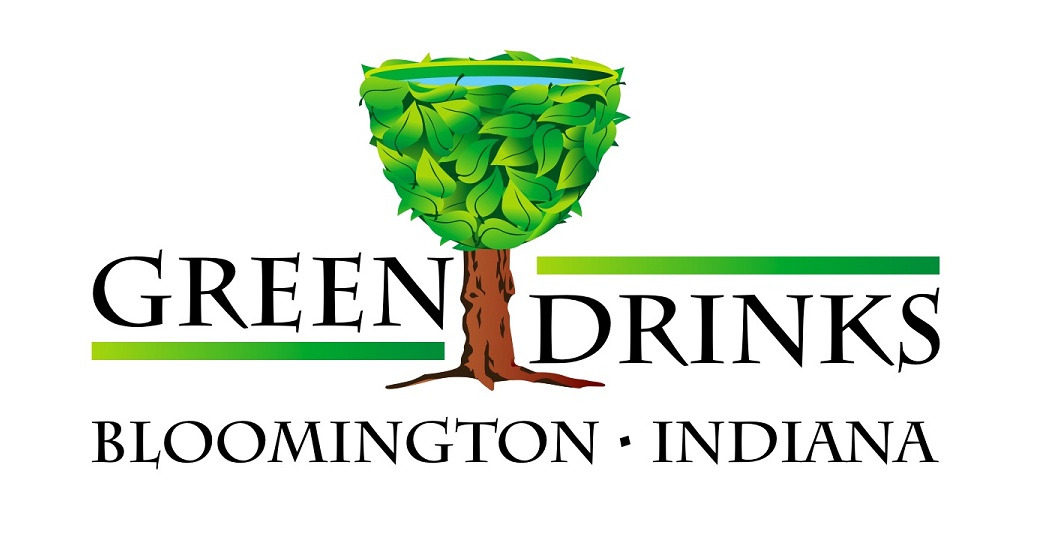 Green Drinks Bloomington is a lively, informal social networking event for people from all walks of life who are interested in making a greener world. Folks gather every month to share libations and ideas, discuss, debate, explore and make new friends and business connections.
GreenDrinks Bloomington is held the 4th Wednesday of every month from 5:30 – 7:30 pm at the Banquet Facility of the Upland Brewing Company located at 350 West 11th Street, Bloomington, IN.
There's a $5 suggested donation. Your donation helps Green Drinks Bloomington provide each month the opportunity for folks to meet and learn about our green world in a casual relaxed atmosphere. Thank you for your support!
Some food will be provided, (catered by Upland Brewery).
♦♦♦♦♦♦♦♦♦♦♦♦♦♦♦♦♦♦♦♦♦♦♦♦♦♦♦♦♦♦♦♦♦♦♦♦♦♦♦♦
CELEBRATE EARTH DAY AT GREEN DRINKS BLOOMINGTON!
Celebrate Earth Day at Green Drinks Bloomington. On Wednesday, April 22 at 6 pm it's the "Bike and Beer" Green Drinks Bloomington with three speakers sharing information on biking in Bloomington.
Vince Caristo, Bike and Pedestrian Coordinator for the City of Bloomington will discuss the City's recent efforts to improve bicycling conditions in his talk entitled "Breaking Away: Journey to Platinum".
Ian Yarbrough, Seasoned Year Round Bike Commuter, will discuss biking gear in his talk, "There's No Such Thing as Bad Weather, Just Inappropriate Clothing".
Sheryl Woodhouse Keese, Development Director for the Sycamore Land Trust will discuss Climate Ride Midwest; a 4-day 300 mile bike ride that's fundraiser for the SLT in her talk, "A Remarkable Adventure You Won't Want to Miss".