hyderabad Green Drinks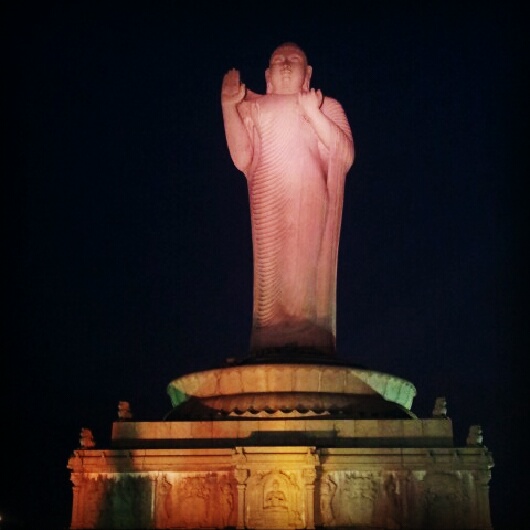 Welcome to GREENDRINKS hyderabad
GreenDrinks is a very popular non profit organization which is widely known in few countries for their impact against the protection of environment which is widespread in many cities.
Hyderabad, the most diverse cultured city in south india and famous for its delicious foods and Heritage. According to lonelyplanet, Hyderabad is the third city in the world to visit in 2013. But to what extent the city follows the safe guideliness against environment? Are people aware of the usage of non-recycled plastic? Over a decade ago sparrows were most commonly seen in the city but now they are extinct!!
Let's step ahead by educating and create awareness of the green environment. Come and join greendrinks and make its impact wide.
The group agendas will be discussed in the first gathering from the environmentalists. This group is open to everyone who is interested in protecting the nature and like green. Yes green!!!!
The above picture is the statue of Buddha in hussain-sagar Lake.
To begin the Impact join GREENDRINKS HYDERABAD here
Save paper!!
Say NO to paper bank statements.
---
REMIND: To get on this email circulation list, send an email to: maheshkumarg3@gmail.com
PRIVACY:This email list is ONLY for Green Drinks reminders. We will not give your email address to anyone else


GLOBAL: Now active in 695 cities worldwide! Australia | Belgium | Belize | Botswana | Brazil | Canada | Chile | China | Czech Republic | Denmark | Finland | France | Germany | Greece | Hong Kong | India | Ireland | Israel | Italy | Japan | Malta | Mexico | Netherlands | New Zealand | Norway | Philippines | Poland | Portugal | Singapore | South Africa | South Korea | Spain | Sweden | Switzerland | Thailand | UK | USA | URL: http://www.greendrinks.org