Zuerich Green Drinks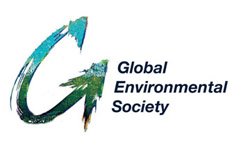 Meat or Greens? Gasoline or Electricity? Find out at our next Green Drinks!
Come and join us on the 20th of October 2014 in the Hiltl Lounge at the heart of Zurich and experience vegetarian food and/or delicious drinks.

Here in Zürich, the Global Environmental Society - a social network which has committed itself to the topics of environment, sustainable use of resources and innovation – organizes and hosts Green Drinks gatherings. We intend to work with a partner company who sponsors or supports the event. All of the Society's members are officially invited but new people and spontaneous walk-ins are, of course, very welcome.
The event is free to join and you can come and go when you want. Green Drinks are very informative and informal. Many come along just to meet new people, but others have found employment, made friends, developed new ideas, done deals, and had moments of serendipity.
Be it for networking, discussing hot issues, meeting friends and acquaintances or simply enjoying a drink with us on a lovely evening, everyone is welcome! The locations we choose are always trendy, pleasant and ideal for a get-together.
The next Green Drinks in Zürich: Monday 20th of October 2014 from 19:00 onwards
Hiltl Lounge, Sihlstrasse 28, 8001 Zurich (www.hiltl.ch).
Participation at Green Drinks is free and everybody's welcome, but space can be limited so don't forget to send us an email.
For more information or to become a member, visit www.go4ges.net or e-mail us at team@globalenvironmentalsociety.net.