Leeds Green Drinks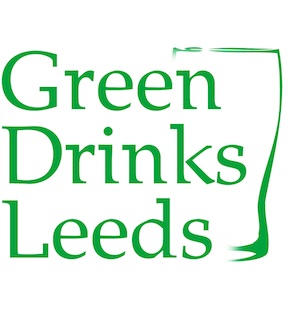 Think Green? Drink Green!
Green Drinks Leeds is on the 4th Wednesday of every month at The Black Prince on City Square, with monthly events including talks, panel discussions, workshops and visits
INTRO
Green Drinks Leeds is for everyone working in and around the environment in Leeds and the surrounding area.

Whatever your perspective - business, community or government, academic, student or activist - Green Drinks is a great way to make new contacts, catch up with friends or just hang out with people who share your values.
We're a lively and growing group, so pop down for a quick drink after work or stick around for the evening and enjoy the conversation. We open at 6pm for open networking, and the main event usually begins around 7 to 7.30pm
EVENTS
The Black Prince, 40 Boar Lane, Leeds LS1 5DA
We're taking you on a little trip to Kazakhstan this month at Green Drinks Leeds, where artist Carla Moss will be talking about the Aral Sea, which has shrunk by over 90% due to irrigation projects, a change described by UN Secretary General Ban Ki-Moon in 2010 as one of the worst environmental disasters in the world.
Carla will be talking about her experiences in Kazakhstan and her art works in response to the situation, which she considers as a microcosm of what we are doing to the natural world globally.
Carla Moss is a Leeds-based artist who is concerned with our relationship with the environment and with time and place. Her journey began 20 years ago with an abstract take on 'us and the environment', documented through paintings of juxtaposing colours and forms. She is based at East Street Arts.
Wednesday 22 July - Modelling a healthy economy
In July, we'll be welcoming Chris Bem, organiser of Green Conversations in Bradford, who will be talking about what a healthy economy is and how we can create one.
STAY IN TOUCH
(updated 8 June 2015)