Leeds Green Drinks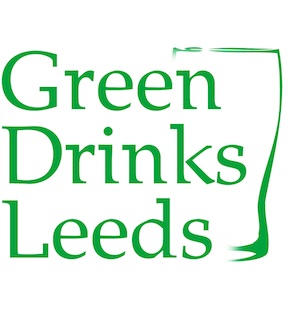 Think Green? Drink Green!

Green Drinks Leeds is on the 4th Wednesday of every month, with monthly events including talks, panel discussions, workshops and visits
INTRO
Green Drinks Leeds is for everyone working in and around the environment in Leeds and the surrounding area.

Whatever your perspective - business, community or government, academic, student or activist - Green Drinks is a great way to make new contacts, catch up with friends or just hang out with people who share your values.
We're a lively and growing group, so pop down for a quick drink after work or stick around for the evening and enjoy the conversation. We open at 6pm for open networking, and the main event usually begins around 7 to 7.30pm
EVENTS
Welcome to Green Drinks Summer!
It's summer, so we're going out and about, with outdoor events in June, July and August to make the most of the daylight hours
We're also moving from Tuesdays to Wednesdays to hopefully reduce the number of clashes with other events in the city
Wednesday 23 July - The Great Green Treasure & Scavenger Hunt

St. George's Field Chapel, The University of Leeds, Leeds LS2 9JT
We're heading out and about for the summer at Green Drinks Leeds, making use of the lighter days to get outside and see more of the exciting green things happening in Leeds.
For the second of our 3 "Green Drinks Summer" events, we have a treasure & scavenger hunt on St. George's Field at the University of Leeds.

There will be prizes for the best treasure hunter and scavengers, and it's family friendly, so you won't have to worry about childcare
Afterwards, we'll head to the Old Bar at the University of Leeds for awards and green banter
To find us, see this map There is ample cycle parking on campus, and bus routes 1, 6, 28, 56, 92 and 97 stop nearby, or it's about 10 minutes' walk from the city centre
As usual, we encourage you to sign up on Eventbrite
Wednesday 27 August - Green Buildings Walk
Stay tuned for details of our Green Buildings walk in August
(updated 16 July 2014)