Leeds Green Drinks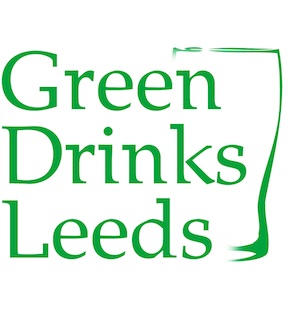 Think Green? Drink Green!
Green Drinks Leeds is on the 4th Wednesday of every month, with monthly events including talks, panel discussions, workshops and visits
INTRO
Green Drinks Leeds is for everyone working in and around the environment in Leeds and the surrounding area.

Whatever your perspective - business, community or government, academic, student or activist - Green Drinks is a great way to make new contacts, catch up with friends or just hang out with people who share your values.
We're a lively group, so pop down for a quick drink after work or stick around for the evening and enjoy the conversation. We open at 6pm for open networking, and the main event usually begins around 7 to 7.30pm
EVENTS
Baht'ap, 11 Mill Hill, Leeds LS1 5DQ
On the 23rd of June, we will have the chance to decide whether the UK remains a member of the European Union or leaves. On the eve of the crucial vote, Green Drinks Leeds presents two speakers who will be making the case that a 'Remain' or a 'Leave' vote is greener. With so much of our environmental protection legislation transposed from EU law, is there really a green case for leaving?
In the 'Remain' corner, we will have Martin Hemingway of the Green Party, who will be making the case for remaining in the EU
In the 'Leave' corner will be Leslie Rowe, a green activist involved in the 'Green Leaves' campaign, who will make the case for leaving
Wednesday 27 July - Cycle Logistics: The Last Mile with Last Mile
In July, we will be hosting a joint event with The Chartered Institute of Logistics and Transport (UK), who took over the resources of Cycling England when that was disbanded and help run the European Cycling Forum. We'll be looking at the practicality of cargo bikes with Last Mile, who deliver parcels in Central Leeds on behalf of DHL and others

This event will carry CPD hours
STAY IN TOUCH
(updated 8 June 2016)