Leeds Green Drinks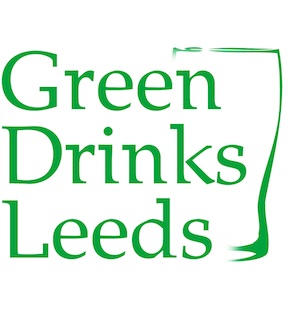 Think Green? Drink Green!
Green Drinks Leeds is on the 4th Wednesday of every month at The Black Prince on City Square, with monthly events including talks, panel discussions, workshops and visits
INTRO
Green Drinks Leeds is for everyone working in and around the environment in Leeds and the surrounding area.

Whatever your perspective - business, community or government, academic, student or activist - Green Drinks is a great way to make new contacts, catch up with friends or just hang out with people who share your values.
We're a lively and growing group, so pop down for a quick drink after work or stick around for the evening and enjoy the conversation. We open at 6pm for open networking, and the main event usually begins around 7 to 7.30pm
EVENTS
The Black Prince, 40 Boar Lane, Leeds LS1 5DA
This month, we welcome Fumika Taira, who is a Japanese exchange student at the University of Leeds. She will be telling us what's going on in Japan in terms of sustainability from a historical perspective and ehat has changed since the huge earthquake in 2011. Fumika will share some different perspectives to capture the features of sustainable practice not only in Japan but also the UK
Fumika Taira is a Japanese exchange student in University of Leeds studying sustainability. Through activities like volunteering and organizing social events, she was aware of the importance and necessity of action for fundamental change for a sustainable future. Now she works for alterna-S, which is a Japanese social web magazine, and writes articles in order to spread what happens in the UK in terms of sustainability to Japan.
As usual, we'll be open from 6pm for open networking or a quick after work drink, and the talk will begin a little after 7pm, with plenty of time afterwards for discussion
Wednesday 24 June - stay tuned...
We're not ready to announce June's Green Drinks Leeds yet, as we're still working on it
STAY IN TOUCH
(updated 11 May 2015)