Leeds Green Drinks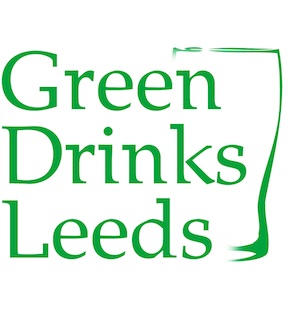 Think Green? Drink Green!
Green Drinks Leeds is on the 4th Wednesday of every month, with monthly events including talks, panel discussions, workshops and visits
INTRO
Green Drinks Leeds is for everyone working in and around the environment in Leeds and the surrounding area.

Whatever your perspective - business, community or government, academic, student or activist - Green Drinks is a great way to make new contacts, catch up with friends or just hang out with people who share your values.
We're a lively group, so pop down for a quick drink after work or stick around for the evening and enjoy the conversation. We open at 6pm for open networking, and the main event usually begins around 7 to 7.30pm
EVENTS
Baht'ap, 11 Mill Hill, Leeds LS1 5DQ
If you've been coming along to Green Drinks Leeds (or even not coming along) and have been aching for more time in an evening to sit and chat and get to know other Green Drinkers, then here is your chance!
This month at Green Drinks Leeds, it's over to you as we have our first fully open networking meeting in a while. If you'd like to talk about your green project for a minute or two, then let us know and we'll allow you to take the stage to talk about it
Wednesday 28 September
We're still working on our September event, stay tuned for more details
Wednesday 26 October
In October, we will be visiting the Energy from Waste facility at Cross Green which is at the heart of the city's proposed District Heating Scheme (which we heard more about in April)
STAY IN TOUCH
(updated 17 August 2016)