Leeds Green Drinks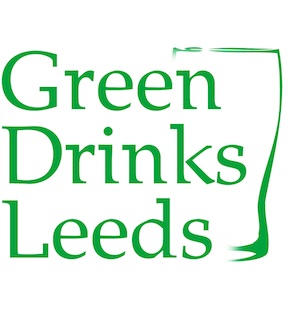 Think Green? Drink Green!
Green Drinks Leeds is on the 4th Wednesday of every month, with monthly events including talks, panel discussions, workshops and visits
INTRO
Green Drinks Leeds is for everyone working in and around the environment in Leeds and the surrounding area.

Whatever your perspective - business, community or government, academic, student or activist - Green Drinks is a great way to make new contacts, catch up with friends or just hang out with people who share your values.
We're a lively group, so pop down for a quick drink after work or stick around for the evening and enjoy the conversation. We open at 6pm for open networking, and the main event usually begins around 7 to 7.30pm
EVENTS
Baht'ap, 11 Mill Hill, Leeds LS1 5DQ
Air Quality is often a forgotten issue; you can no longer see poor air quality and so it doesn't exist – right? In fact it is responsible for circa 35,000 to 50,000 premature deaths per year in the UK. It is estimated that the average lifespan across the UK is reduced by 7-8 months as a result. If you happen to have existing health issues and live in poor air quality areas, then your life expectancy could be reduced by as much as 10 years.

Aside from the moral issues why should we be concerned? The economic costs of the health impacts of poor air quality in the UK are estimated at between £8 – 20 billion every year, greater than the combined impact from road accidents and passive smoking and double that from physical inactivity. A significant proportion of harmful emissions comes from transport – a lot of focus has been on reducing our personal dependence on the car, and effort is now being placed on looking at the role of freight transport in order to lessen its effect on air quality.

We'll be hearing three perspectives on this issue:

Morag White is Technical Manager for Freight Policy Research at TTR responsible for working with clients to help them develop freight strategies which includes out of hours trials, construction logistics plans and fleet recognition schemes. Morag has spent a significant amount of time working with operators to support them in achieving fuel efficiency programmes, getting the most out of their fleets.

Alexis Keech is the Environmental and Sustainability Manager for Yorkshire Ambulance Service. She has been working across her organisation to reduce the carbon footprint of the way they operate. She can give you an insight into the way that they are trying to reduce emissions from their fleet through innovative technologies and what is on the horizon for the future of the blue light service

Andrew Hickford is a Project Manager at Leeds City Council working on the Cutting Carbon and Improving Air Quality programme. He is leading on Transport and Corporate Building projects, this includes the transition of the authorities fleet to alternative fuel and low emission vehicles, introduction of measures to improve Air Quality city wide and the development of efficiency measures to reduce energy consumption across the council building estate.

This is a joint event with the Institute of Environmental Management & Assessment and The Chartered Institute of Logistics and Transport.
This event is likely to carry CPD hours. CILT members, please book here to get them credited automatically once you've attended. IEMA members will be notified separately and others will be able to sign up on the day
Wednesday 22 June - Europe and the Environment: a green debate on the EU Referendum
On 23 June, we will go to the polls to vote on whether the UK should remain a member of the European Union. On the eve of the crucial vote, we will be looking at what this means in environmental terms with two opposing speakers
Wednesday 27 July - Cycle Logistics: The Last Mile with Last Mile
In July, we will be hosting a joint event with The Chartered Institute of Logistics and Transport (UK), who took over the resources of Cycling England when that was disbanded and help run the European Cycling Forum. We'll be looking at the practicality of cargo bikes with Last Mile, who deliver parcels in Central Leeds on behalf of DHL and others
STAY IN TOUCH
(updated 9 May 2016)