Leeds Green Drinks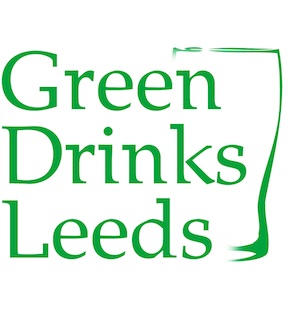 Think Green? Drink Green!
Green Drinks Leeds is on the 4th Wednesday of every month, with monthly events including talks, panel discussions, workshops and visits
INTRO
Green Drinks Leeds is for everyone working in and around the environment in Leeds and the surrounding area.

Whatever your perspective - business, community or government, academic, student or activist - Green Drinks is a great way to make new contacts, catch up with friends or just hang out with people who share your values.
We're a lively group, so pop down for a quick drink after work or stick around for the evening and enjoy the conversation. We open at 6pm for open networking, and the main event usually begins around 7 to 7.30pm
EVENTS
Baht'ap, 11 Mill Hill, Leeds LS1 5DQ
Transport in Leeds and West Yorkshire is a contentious issue, with commuter ridesharing company Daily Ride identifying it as their UK launch city on account of a combination of high car commuting rates and relatively poor public transport.
West Yorkshire Combined Authority are currently developing their new Transport Strategy, which will update the existing Local Transport Plan. The aim is to develop a modern, high class, integrated transport system that supports the Strategic Economic Plan and improves the quality and performance of the transport system within West Yorkshire and our connections with the rest of the UK. Steve Heckley from West Yorkshire Combined Authority will explain what the Local Transport Plan is, and what potential it has for improving the sustainability and emissions of the transport system in West Yorkshire
Recycling and Energy Recovery Facility, Newmarket Approach, Leeds
Green Drinks Leeds is visiting the Veolia waste recycling and incineration site in the Cross Green area of Leeds. This site will provide the heat for the district heating scheme that Leeds City Council is implementing across the city. The 2 hour guided tour will provide an insight into the scheme and Leeds's waste disposal. Find out more here
Full Personal Protective Equipment will be required for the site tour part of the visit, including safety shoes and overalls
There is a limit of 30 people on this tour, and booking is already open
STAY IN TOUCH
(updated 15 September 2016)