Leeds Green Drinks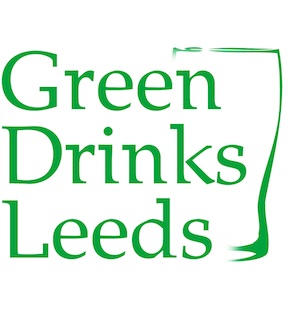 Think Green? Drink Green!
Green Drinks Leeds is on the 4th Wednesday of every month, with monthly events including talks, panel discussions, workshops and visits
INTRO
Green Drinks Leeds is for everyone working in and around the environment in Leeds and the surrounding area.

Whatever your perspective - business, community or government, academic, student or activist - Green Drinks is a great way to make new contacts, catch up with friends or just hang out with people who share your values.
We're a lively group, so pop down for a quick drink after work or stick around for the evening and enjoy the conversation. We open at 6pm for open networking, and the main event usually begins around 7 to 7.30pm
EVENTS
We're back at Baht'ap for August, where we'll be hearing from Mark White of Comoodle.
Comoodle is a community resource sharing project managed by Kirklees Council and funded by Bloomberg Philanthropies. The project encourages groups, businesses and individuals to share their stuff, space and skills to deliver and enhance community events and activities. Transactions take place via an online platform, which captures metrics to demonstrate the social value that is being generated by shared assets.

The project has been active since 2015 and since they began trading the Comoodle team have processed nearly 850 requests and overseen 530 exchanges of stuff, space and skills. It is estimated that 448 separate groups have saved over £31,000 between them through shared use as opposed to buying or hiring. Over 37,000 Kirklees residents have benefitted so far from the scheme.

Mark White is the Project Manager for Comoodle and works for Kirklees Council's Communities Service. He has previously worked for Calderdale and Bradford Council and the Civil Service. His interest is in creating a genuine sharing economy across Kirklees and the wider West Yorkshire community.
Please sign up on Eventbrite so we know you're coming
Wednesday 27 September - Air Pollution
We're endeavouring to reschedule the event on air pollution which we had to cancel earlier this year
STAY IN TOUCH
(updated 10 August 2017)