Leeds Green Drinks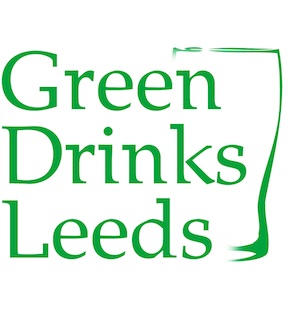 Think Green? Drink Green!
Green Drinks Leeds is on the 4th Wednesday of every month, with monthly events including talks, panel discussions, workshops and visits
INTRO
Green Drinks Leeds is for everyone working in and around the environment in Leeds and the surrounding area.

Whatever your perspective - business, community or government, academic, student or activist - Green Drinks is a great way to make new contacts, catch up with friends or just hang out with people who share your values.
We're a lively and growing group, so pop down for a quick drink after work or stick around for the evening and enjoy the conversation. We open at 6pm for open networking, and the main event usually begins around 7 to 7.30pm
EVENTS
ODI Leeds, Munro House, Duke Street, Leeds LS9 8AG
On Boxing Day 2016 floods devastated Leeds City Centre, causing damage to roads and properties. This not only shone a spotlight on how how city councils, water companies and regulators now have to respond to sudden weather incidents but also raised interest levels on how Leeds will cope with any future floods.
Book your place and you will find out how Yorkshire Water responded to the floods and what the regulators are doing to reduce the impact in future years.
This event is jointly hosted by the IEMA Yorkshire & Humber Network and Green Drinks Leeds.
Your Presenter
Amanda Crossfield is the Lead Advisor for Climate Change Adaptation at Yorkshire Water. Amanda provides expertise and support to Yorkshire Water on climate change science, research, policy and regulation, as well as working to implement pragmatic weather and climate resilience measures
>> IEMA members please sign up here
Wednesday 23 March - watch this space
STAY IN TOUCH
(updated 5 February 2016)