Leeds Green Drinks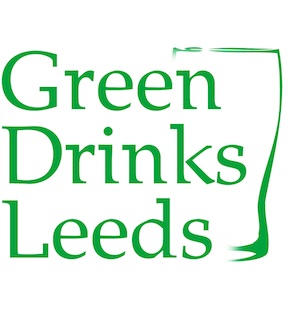 Think Green? Drink Green!
Green Drinks Leeds is on the 4th Wednesday of every month, with monthly events including talks, panel discussions, workshops and visits
INTRO
Green Drinks Leeds is for everyone working in and around the environment in Leeds and the surrounding area.

Whatever your perspective - business, community or government, academic, student or activist - Green Drinks is a great way to make new contacts, catch up with friends or just hang out with people who share your values.
We're a lively group, so pop down for a quick drink after work or stick around for the evening and enjoy the conversation. We open at 6pm for open networking, and the main event usually begins around 7 to 7.30pm
EVENTS
Baht'ap, 11 Mill Hill, Leeds LS1 5DQ
The so-called 'Last Mile' of deliveries can be complex and expensive in dense city centres - heavy traffic increases delivery times and pollution, and there can be loading restrictions as deliveries can interfere with heavy pedestrian traffic and other activities. A new approach is providing for more effective door to door delivery in the centre of cities where lorries, and sometimes other motorised vehicles cannot go - delivery by bike.

Last Mile deliver for a number organisations, including DHL, in Central and Inner City Leeds and Manchester, and are also developing a Consolidation Centre offer to consolidate multiple deliveries into one, saving cost and energy.

Last Mile will be demonstrating their cargo bikes, which include models which are able to deliver Europallets, and showing how cycle delivery is a serious and competitive solution for last mile deliveries in city centres, with the additional advantage of being zero emission.

This is a joint event between Green Drinks Leeds and The Chartered Institute of Logistics and Transport (UK), the professional body for people working in logistics, operations management and all modes of transport. CILT (UK)'s Cycle Hub comprises the resources of the former Cycling England and also certifies Professional Courses in cycle training and infrastructure design.

The demonstration will take place on City Square in Central Leeds (in front of the rail station) or in front of Baht'ap, with registration, networking and discussion at Green Drinks Leeds' usual venue of Baht'ap round the corner on Mill Hill.
CILT (UK) have provided 1 hour of CPD credit for this event, please register and sign in on the day to receive this. Members should sign up here
There is cycle parking on City Square or at Leeds City Station's Cycle Point
Wednesday 25 August
Wednesday 28 September
Stay tuned for more details of our August and September events
Wednesday 26 October
In October, we will be visiting the Energy from Waste facility at Cross Green which is at the heart of the city's proposed District Heating Scheme (which we heard more about in April)
STAY IN TOUCH
(updated 11 July 2016)