Leeds Green Drinks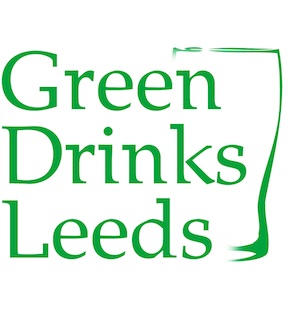 Think Green? Drink Green!

Green Drinks Leeds is on the 4th Wednesday of every month, with monthly events including talks, panel discussions, workshops and visits
INTRO
Green Drinks Leeds is for everyone working in and around the environment in Leeds and the surrounding area.

Whatever your perspective - business, community or government, academic, student or activist - Green Drinks is a great way to make new contacts, catch up with friends or just hang out with people who share your values.
We're a lively and growing group, so pop down for a quick drink after work or stick around for the evening and enjoy the conversation. We open at 6pm for open networking, and the main event usually begins around 7 to 7.30pm
EVENTS
Welcome to Green Drinks Summer!
It's summer, so we're going out and about, with outdoor events in June, July and August to make the most of the daylight hours
We're also moving from Tuesdays to Wednesdays to hopefully reduce the number of clashes with other events in the city
Wednesday 27 August - Architecture Walk

The Fenton, 161 Woodhouse Lane, Leeds LS2 3ED
We're heading out and about for the summer at Green Drinks Leeds, making use of the lighter days to get outside and see more of the exciting green things happening in Leeds.
For the last of our 3 "Green Drinks Summer" events, we'll be going on a walk around the city centre looking at and discussing sustainable buildings. The walk will be led by:

Jonathan Lindh of Leeds Environmental Design Associates, a local architecture practice specialising in sustainable buildings
Anzir Boodoo, joint coordinator of Green Drinks Leeds, who has worked on a number of projects relating to urban sustainability and artful play in urban space
We will meet at The Fenton on Woodhouse Lane (opposite Leeds Metropolitan University's Broadcasting Place campus) from 1800, for a drink before we set off on the walk at around 1830. We will end at another bar where discussion can continue over a drink or two.
As usual, we encourage you to sign up on Eventbrite
Wednesday 24 September
Stay tuned for details of our next event and new venue in September
(updated 21 August 2014)