Leeds Green Drinks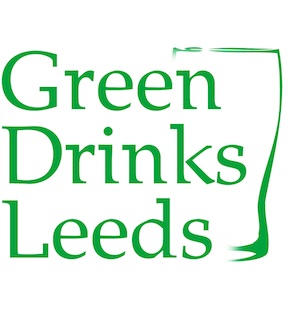 Think Green? Drink Green!
Green Drinks Leeds is on the 4th Wednesday of every month, with monthly events including talks, panel discussions, workshops and visits
INTRO
Green Drinks Leeds is for everyone working in and around the environment in Leeds and the surrounding area.

Whatever your perspective - business, community or government, academic, student or activist - Green Drinks is a great way to make new contacts, catch up with friends or just hang out with people who share your values.
We're a lively and growing group, so pop down for a quick drink after work or stick around for the evening and enjoy the conversation. We open at 6pm for open networking, and the main event usually begins around 7 to 7.30pm
EVENTS
Veritas, 43 Great George Street, Leeds LS1 3BB
This month, Green Drinks Leeds regular Andy Rontree, who is a Climate Champion at HSBC, will be talking about a Big Business approach to Environmental Sustainability with an exploration of how a big global bank is reducing its impact on the environment.
We will again be at Veritas on Great George Street
Wednesday 27 January - Cohousing with ShangriLeeds
In January, we'll be hearing about a cohousing project in Leeds
STAY IN TOUCH
(updated 16 November 2015)