Leeds Green Drinks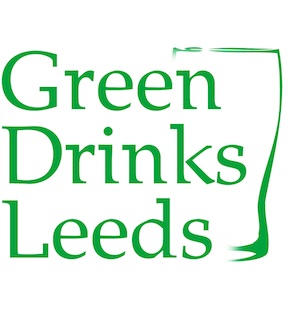 Think Green? Drink Green!
Green Drinks Leeds is on the 4th Wednesday of every month at The Black Prince on City Square, with monthly events including talks, panel discussions, workshops and visits
INTRO
Green Drinks Leeds is for everyone working in and around the environment in Leeds and the surrounding area.

Whatever your perspective - business, community or government, academic, student or activist - Green Drinks is a great way to make new contacts, catch up with friends or just hang out with people who share your values.
We're a lively and growing group, so pop down for a quick drink after work or stick around for the evening and enjoy the conversation. We open at 6pm for open networking, and the main event usually begins around 7 to 7.30pm
EVENTS
The Black Prince, 40 Boar Lane, Leeds LS1 5DA
This month, we have something for those seeking a different way of life.

Delton Jackson is an urban designer for the City of Leeds, has a passion for new ways of living and working, and a lifelong interest in 'intentional communities'.

He is looking for expressions of interest for a proposed Community Land Trust co-housing scheme in Yorkshire - a different route to development focussed on affordable housing, business and sustainable lifestyle
opportunities.

The project will include reuse of historic buildings and landscape, creation of a complementary business cluster, together with new sustainable housing and opportunities for self-build. Its purpose will be to offer possibilities to create and enjoy a full life dedicated to well-being and prosperity.
Wednesday 25 March - Lianne Duxbury, Architecture & Environmental Design, Sheffield Hallam University
In March, we'll be hearing from Lianne Duxbury of the Architecture School at Sheffield Hallam University
Wednesday 22 April - Landscape Architecture for food
In April, we will be hearing from some students at Leeds Beckett University on a Landscape Architetcure project. More details will follow nearer the time
STAY IN TOUCH
(updated 13 February 2015)