Leeds Green Drinks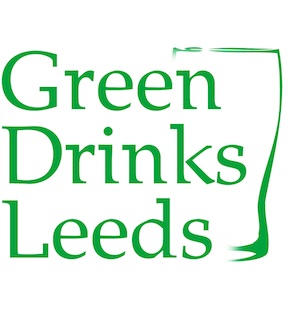 Think Green? Drink Green!
Green Drinks Leeds is on the 4th Wednesday of every month, with monthly events including talks, panel discussions, workshops and visits
INTRO
Green Drinks Leeds is for everyone working in and around the environment in Leeds and the surrounding area.

Whatever your perspective - business, community or government, academic, student or activist - Green Drinks is a great way to make new contacts, catch up with friends or just hang out with people who share your values.
We're a lively group, so pop down for a quick drink after work or stick around for the evening and enjoy the conversation. We open at 6pm for open networking, and the main event usually begins around 7 to 7.30pm
EVENTS
Leeds has some of the worst air pollution in the country, breaching European limits on Nitrogen Dioxide amongs other pollutants, as has been reported in the media since early 2016. Since then, we have been aiming to do a Green Drinks session on pollution, but we have been unable to find a speaker.
So, we need to talk about air pollution, and in the first of a series of events looking at the problem and how we go about solving it, we will be having an open round table discussion. Pete Foulston, formerly with the Environment Agency, will be explaining the monitoring of particulate levels, with a chance to investigate live levels, and we will also be looking at some live data. We're hoping to use this event to shape our future events on the topic.
Please sign up on Eventbrite so we know you're coming
Wednesday 25 October - TBC
STAY IN TOUCH
(updated 25 September 2017)