Whangarei Green Drinks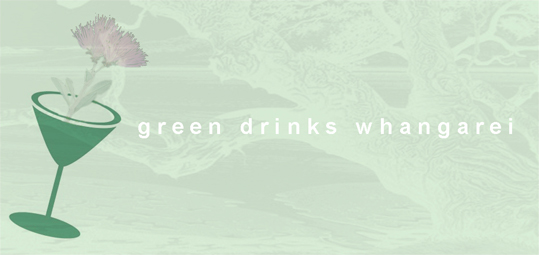 Bonny Faulkner-Hollis-Alexander : whangareigreendrinks@gmail.com
phone: 021 2277 000
Green Drinks

– environmentally minded social networking
When: #1st Wednesday of the month - one week after Green movie's with a bite.
Time: 5.30 - 7.30pm when ever you can make in that time frame.
Where: The Old Stone Butter Factory, 8 Butter Factory Lane, Whangarei (OR ADVISED BY EMAIL)
PLEASE phone me if you would like to be added to the reminder list.