Friday Harbor Green Drinks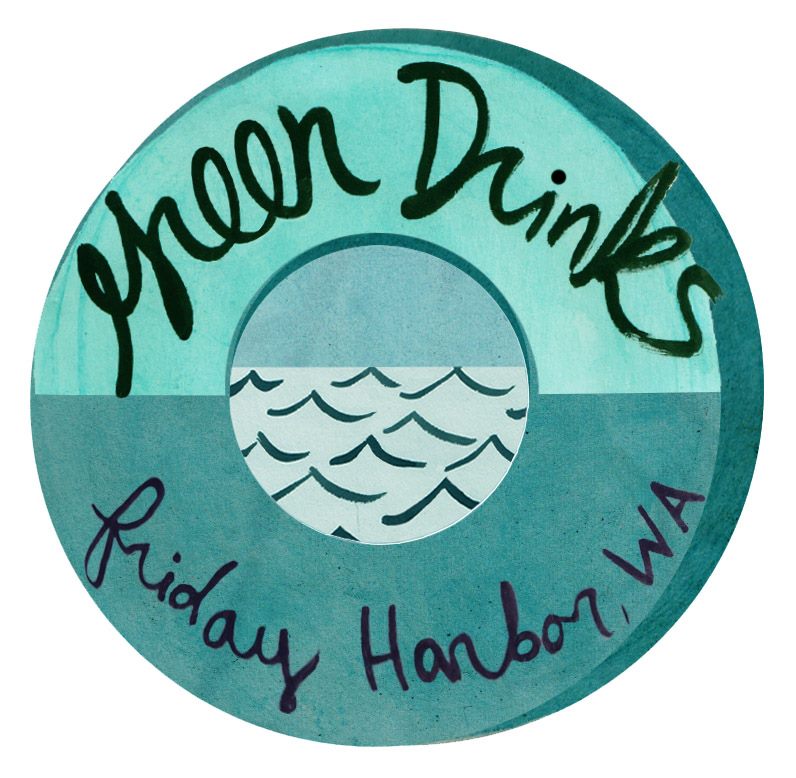 FRIDAY HARBOR GREEN DRINKS!
Happy 2017
Green
Drinks
Friends!
I hope everyone had a great holiday season and is gearing up for a fabulous year! 2016 was the first full year of Friday Harbor Green Drinks. Thank you to our sponsors and to all who attended - what a blast!
We'll kick off 2017 with a special Green Drinks at San Juan Vineyards. Join up with your Green Drinks buddies in the winery to hear about our island wines from head winemaker Chris Lawler, as well as
barrel sample and preview the exciting 2016 vintage. Fun!
Bring cash to purchase additional wines by the glass $6 - $8.
http://www.sanjuanvineyards.com
.
Same time as always, 5 - 7pm, and we're going to open this event up for announcements. Around 6:00/ 6:15 pm we'll gather up to hear about related upcoming environmental/ conservation/ social events. Please remember that we are an all-inclusive group, and your announcement needs to be respectful and open to everyone.
In summary, January's Thirsty Third Thursday is:
Thursday, January 19th, 5pm - 7pm
​San Juan Vineyards
3136 Roche Harbor Rd,
Friday Harbor 98250
*Take Roche Harbor road from town 3.5 miles, location on the right.
Plenty of parking around tasting room and winery.
This monthly email list
Facebook @GreenDrinksFridayHarbor
Instagram @GreenDrinksFH
www.greendrinks.org

Please recognize that by attending, photos maybe be taken and utilized on any of the above media.
Try to keep chat positive and solution-oriented please! Remember that we are an all-inclusive group.
Looking ahead - Upcoming Green Drinks

​Thursday, February ​16th 5pm - 7pm
The Bean Cafe
The Bean Cafe owner,
Eric Bienenstock
, is VERY generously sponsoring this event. Come hang out at this coffee spot you may know but in the night-time with wine, beer and live music!
Thursday, March 16th 5pm - 7pm
Location TBD
Thanks, and see ya next week!
*The world-famous Green Drinks is an international, unstructured, self-organizing network of environmental folks or those interested in getting involved. Friday Harbor's Green Drinks
​ ​
was established in spring 2015 and has been growing! We have a great mix of non-profit organizations, local government, academia, local business, kayak community, Friday Harbor Labs, general community and even a few passerby! Always the Third Thursday of the month (Thirsty Third Thursday!). Join us at this month's spot for a drink and some good chat. All are welcome!* www.greendrinks.org