Friday Harbor Green Drinks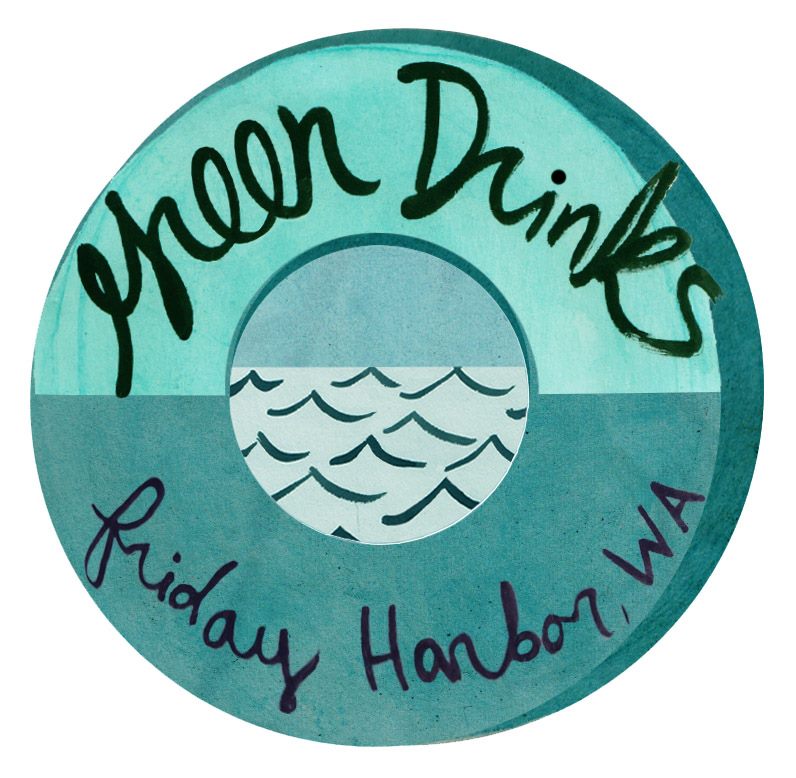 FRIDAY HARBOR GREEN DRINKS!
Hi friends!
​There are a lot of new folks joining the email this month - welcome! If you haven't heard of Green Drinks, it is an international network of environmental folks or those interested in getting involved. Generally each chapter gathers once a month in various locations and connects in an informal way. Here in Friday Harbor we always meet on the third Thursday, rotating between a few spots (or once in a while shift from the norm as the opportunity arises such as the August event aboard a research vessel). You can find out where by this monthly email, following us on Facebook, or checking the website. Green Drinks is a great way to meet similar-minded folks and share some good chat over a drink of your choosing. For more information, or to check out the other 539 locations worldwide visit
www.greendrinks.org
.
On to October's Green Drinks! Heading back to our classic spot at Mike's Cafe and Wine bar. Remember that you are welcome to join up anytime between 5 - 7 pm (and usually a little later...). Pop in and say hello or stay the whole time! Normal drink structure this month, which means you just purchase whatever you fancy as with a normal visit.
In summary, October's Green Drinks
​ (Thirsty Third Thursday!)​
is:
Thursday,
​October 20th,
5-7pm.
​Mike's Cafe and Wine Bar
135 2nd St S, Friday Harbor, WA 98250
As always, check us out at:
www.greendrinks.org
Like us on fb! @greendrinksfridayharbor
​Follow us on
instagram! @greenddrinksfh
Looking ahead - Upcoming Green Drinks
​. Get it on your calendar!
Thursday,
​November 17,
5 - 7pm
Location TBD
​
Thursday,
​December 15t
h, 5 - 7pm
Location TBD
See you next week!
​
Cheers,
Kelsey
*The world-famous Green Drinks is an international, unstructured, self-organizing network of environmental folks or those interested in getting involved. Friday Harbor's Green Drinks was established in spring 2015 and has been growing! We have a great mix of non-profit organizations, local government, academia, local business, kayak community, Friday Harbor Labs, general community and even a few passerby! Always the Third Thursday of the month (Thirsty Third Thursday!). Join us at this month's spot for a drink and some good chat. All are welcome!* www.greendrinks.org