Providence Green Drinks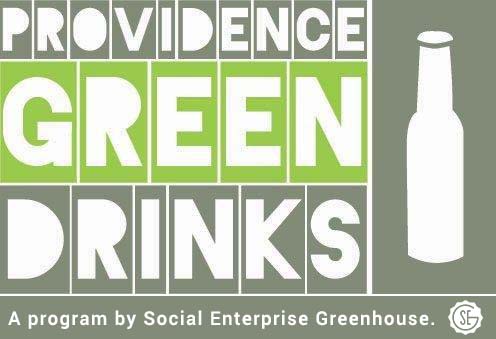 Providence Green Drinks -- We have had monthly gatherings in Providence since 1999 and we became "officially" involved as part of the Green Drinks network in 2003.
Join us each month on "Thirsty Third Thursday" to share good conversation, drinks, and food!
The gatherings attract several dozen people each month, including environmentally-interested people from all walks of life, basically anyone interested professionally or personally in things green. Folks hail from advocacy-oriented and educational NGOs, academia, green businesses, and government, and they come from all over our great little state, as well as Connecticut and Massachusetts, but mainly the Providence area. Through this network, people exchange information and ideas, develop professional and personal friendships, find jobs, develop synergies, help with others' projects, become more involved through community volunteering, and have lots of fun!
We gather at a different Providence venue each month on the third Thursday - "Thirsty Third Thursday." Sometimes it's hosted, sometimes just at a local restaurant or bar. It provides a chance to check out a variety of venues around the city. Occasionally there is a featured speaker but usually it's just casual networking. Every month there are always lots of new faces so stop by and introduce yourself! People come and go between 5-8 pm, although some stay much later.
There are also the occassional "bonus" state-wide Green Drinks gatherings on the beach in the summer and other locations around the state from time to time. If you'd like to host a green drinks event, just get in touch. As mentioned, the venue changes constantly so get on the email list (max of two emails per month) to stay informed as to the upcoming locations.
Contact -- Bill Mott, bmott.top (at) gmail.com or Jaime Dice, jlpdice (at) gmail.com to be added to the e-list and please also include a sentence or two about your professional and/or personal green-related interests so we can try to make strategic connections.
Check out the latest green events info at What Grows on in Rhode Island and the latest RI green news at ecoRI.