Brisbane Green Drinks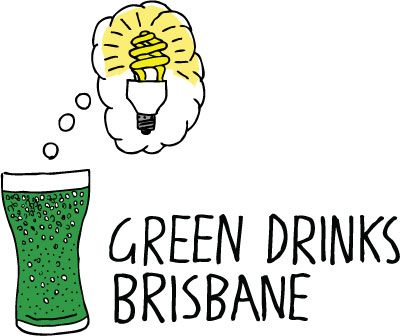 Green Drinks is a monthly event for socialising, activism and professional networking.
Venue: Hope Street Cafe - 170 Boundary St, West End QLD 4101
Date rule: Every third 3rd Friday of each month February to December
Time: 5:30pm until 7:30pm
Cost: free entry, pay for own drinks/food
RSVP: Find us on Facebook.com/GreenDrinksBrisbane
Contact: irena@communicationscoach.me for any more information, or sign up to join the mailing list.
This is an event for environmentally-minded Brisbane professionals who meet for a monthly drink. An excellent way to:
• meet like-minded people
• make friends
• learn about interesting projects / organisations from around the Brisbane area
• discuss and collaborate on projects
• stumble upon 'eureka' moments

Essentially, the aim is to be a social think-tank with the environment as the common denominator. Green Drinks are agenda-free and non-politically aligned (read more). Individuals from businesses, not-for-profits, government and academia welcome, as well as those with personal projects!
For event updates please email or join the Facebook group.
Future events: