Montreal Green Drinks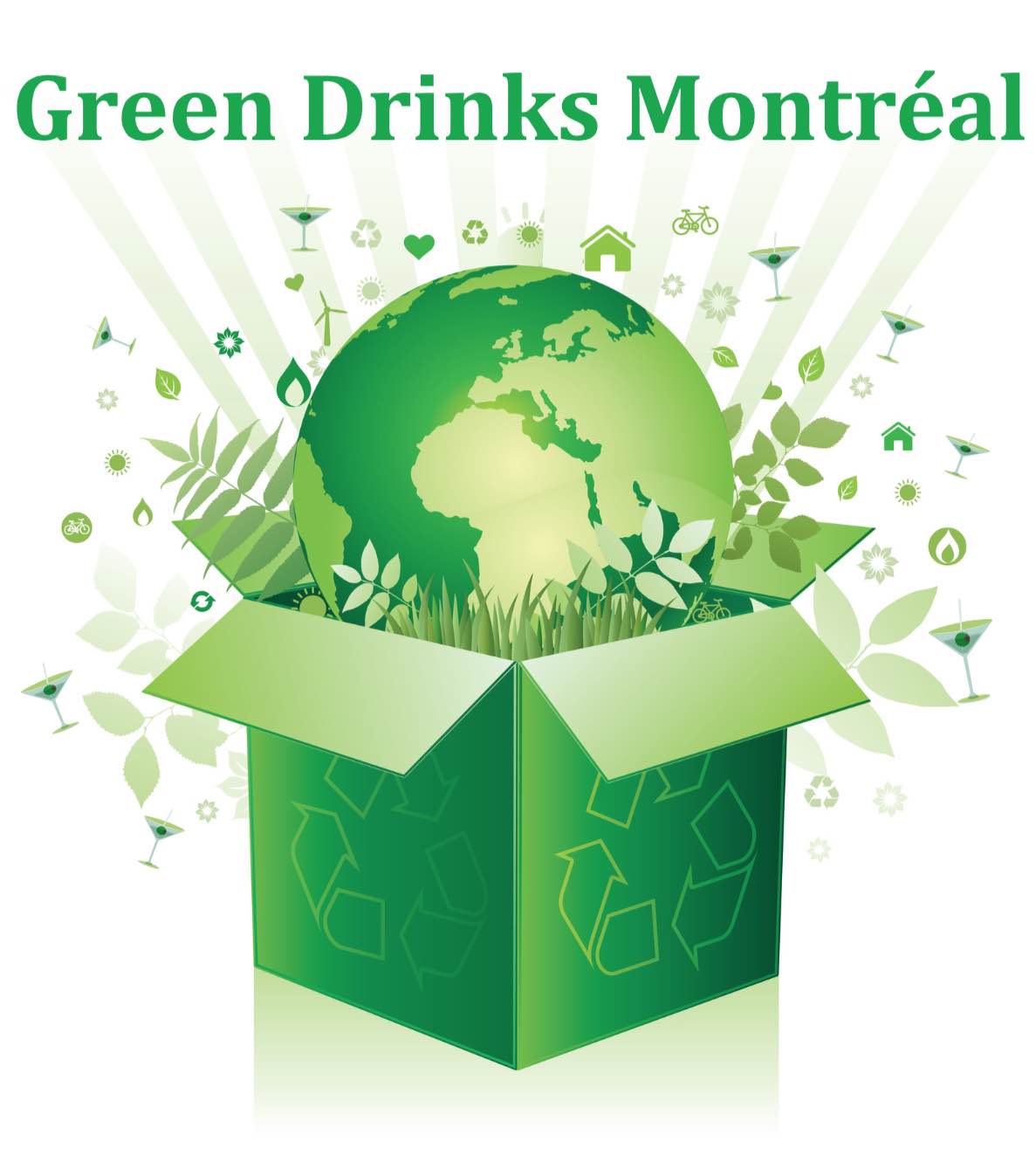 Is next on: March 19, 2015
Venue: Thomson House, McGill University
Contact: Anna Vetter at greendrinksmontreal@gmail.com
Come join us...
Thursday, March 19, 2015
Thomson House, McGill University
5 - 7 PM
Bronwen Tucker will be speaking about current outreach efforts surrounding international climate change negotiations.



This month, our presentation and discussion will focus on perspectives from members of the Canadian Youth Delegation who attended the COP 20 (climate change conference) in Lima, Peru and will represent Canada at the upcoming COP 21 in Paris, France. Topics will include the impressions of these conferences from a youth activist perspective, where Canada stands in terms of international climate policy, and external influences on climate change negotiations.
Joignez vous à nous...
Le jeudi 19 mars 2015
Thomson House, Université McGill
17h - 19h


Bronwen Tucker nous parlera des approaches entourant les négociations internationales sur le changement climatique.
Ce mois-ci, notre présentation et discussion se concentreront sur des perspectives des membres de la Délégation de Jeunesse canadienne qui ont assisté au COP 20 (la conférence sur les changements climatiques) à Lima, Pérou et qui représenteront le Canada au prochain COP 21 à Paris, France. Les sujets incluront les impressions de ces conférences d'une perspective de jeune activiste, où se situe le Canada en termes de la politique climatique internationale et des influences externes sur les négociations sur le changement climatique.