Lancaster Green Drinks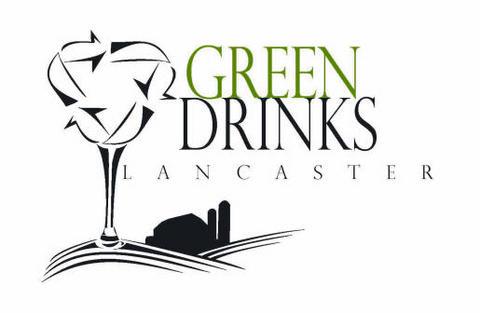 Like to talk about the environment?
Like to drink (beer, wine, soda, water, tea...)?
Then Green Drinks Lancaster is for you. Green Drinks International is an organization that promotes informally getting together to talk environment over drinks once a month. Members may include anybody who wants to talk green. This creates opportunity - to meet new friends or professional contacts, generate ideas, perhaps find employment, or learn about something new and in the end, hopefully help the environment as well.
Join us each month and bring along some friends!
---
Standard Place: Annie Bailey's, 28 East King Street, Lancaster, PA 17602 When you enter the bar - ask the host for our location!
Why Annie Bailey's, you ask? Think environmental...It's a location in Lancaster that many people can walk to.
Other reasons:
Happy hour is from 5pm - 7pm.
There are mighty fine drinks, food and a great atmosphere!
Date: Usually the 2nd Tuesday of each month
In 2012:
January 10
February 14 (it's the perfect Valentine's Day date)
March 13
April 10
May 8
June 12
The 4th Tuesday on July 24 - Professional Recyclers of Pennsylvania (PROP) annual conference at the Lanc Co Convention Center
August 14
September 11
October 9
November 13
December 11
Time: 5pm - 7pm; arrive late, leave early, or stay longer - just stop by!
For additional calendar environmental information and events go to the Keep Lancaster County Beautiful facebook page.
Website: http://www.greendrinks.org