Kidlington Green Drinks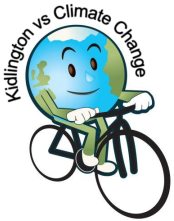 Green Drinks in Kidlington is currently in abeyance!

Normally an opportunity for anyone interested in environmental issues to network and chat, exchange ideas, and come away with that nice warm feeling you get from friendly human contact! ...
... but the Squire Bassett ceased to be a pub. We are currently looking at the newly refurbished Red Lion as a place to re-instate the event. We've tried it out once. If you've used it, let us know what you think.

If we decide to restart Green Drinks in Kidlington, we'll let you know here, and on www.KvsCC.org.uk, and via our email list.

Contact: Steve at kidlingtongreendrinks [at] gmail.com or phone 379913.
Nearest active Green Drinks is Oxford, Kings Arms, 3rd Monday of each month from 6.30pm
www.greendrinks.org/Oxfordshire/Oxford
Steve Gerrish