Abingdon Green Drinks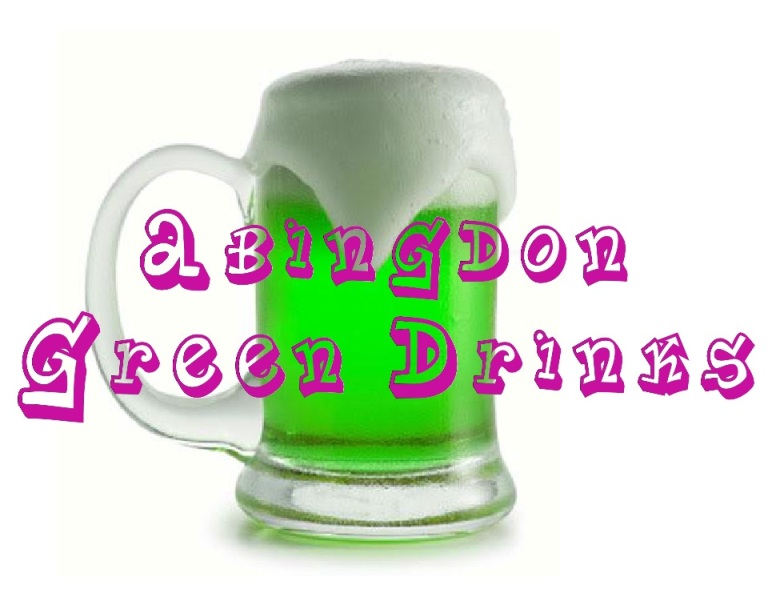 The next meeting is :
Hi Everyone,
It's been a little while since we last had a Green Drinks evening!
The next meeting is on 9th April and it just so happens that CAT (Centre for Alternative Technology) are holding an event in London on the same evening with a livestream to the internet, see the link below. http://blog.cat.org.uk/2014/02/25/zcblog-zero-carbon-britain-event-wed-9th-april-london/
One of our group, Anthea Norman-Taylor, has generously offered her barn for the evening at Stonehill House, Oday Hill, and will put on a bar for us, the livestream event starts at 6.30pm and will be followed by discussions.
This should be a great informative and thought provoking evening in a fantastic venue.
If you are interested in attending please let me know so we have an idea of numbers and please pass the word around to anyone you think may be interested in coming along.
Paul.
Future meetings will be on 14th May and 11th June.
Venue: The Old Anchor, St. Helens Wharf, Abingdon.
Please contact: Paul Buckingham at paul [at] sustainablelifestyles.co.uk to let me know you are attending so I know how many to accomodate.
www.sustainablelifestyles.co.uk
Abingdon Green Drinks will be held on the second Wednesday of each month.
Abingdon Green Drinks will be running in association with Abingdon Carbon Cutters who you can follow by checking out our web site at http://abingdoncarboncutters.org.uk/ and Sustainable Lifestyles.
Looking forward to meeting you all at our regular monthly event.
Paul.