Oslo Green Drinks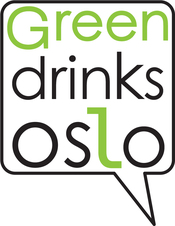 Is next on: Tuesday nov 5th.
This time the Green Drinks is a bit special! We meet up at DogA - the Norwegian Centre for Design and Architecture at kl 17, for a guided tour around the current exhibition Behind the Green Door led by the well known norwegian biologist Dag Hessen. More about the event here: http://norskform.no/no/Kalender/Arrangementer/2013/Spesialomvisning-Dag-O-Hessen/
The tour will take around an hour and afterwards we will walk across the river to Oslo Mekaniske Verksted and continue the Green Drinks night there! We can be expected to arrive around 18.30!
We hope you can make it!
-------------------------------------
Normally we meet from 17.00 onwards
@ Oslo Mekaniske Verksted
http://www.oslomekaniskeverksted.no/index.php?option=com_content&task=blogcategory&id=6&Itemid=9
Green Drinks Oslo:
Meet first tuesday every month. Future meetings: nov 5, dec 3
Contact: greendrinks.oslo@gmail.com
http://www.greendrinks.tv/group/green-drinks-oslo
facebook: http://www.facebook.com/group.php?gid=89109071773&ref=ts