Oslo Green Drinks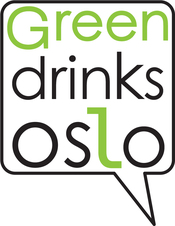 Is next on: Tuesday 2nd of February 2015.
Welcome to the Oslo Green Drinks at Mesh, who provides services to accelerate modern entrepreneurs, spaces to connect creators at various stages, and a community where innovators can feel at home. They serve wine/beer/food.
A few green Oslo entrepreneurs will present their projects.
We hope you can make it!
-------------------------------------
6 - 10pm
@Mesh, Tordenskioldsgate 3, 0160 Oslo
Green Drinks Oslo:
Meet first Tuesday every month. Future meetings: March 1st, April 5th, May 3rd
Contact: greendrinks.oslo@gmail.com
facebook group: http://www.facebook.com/group.php?gid=89109071773&ref=ts
facebook event: https://www.facebook.com/events/1467241210157447/?ref_newsfeed_story_type=regular