Ottawa Green Drinks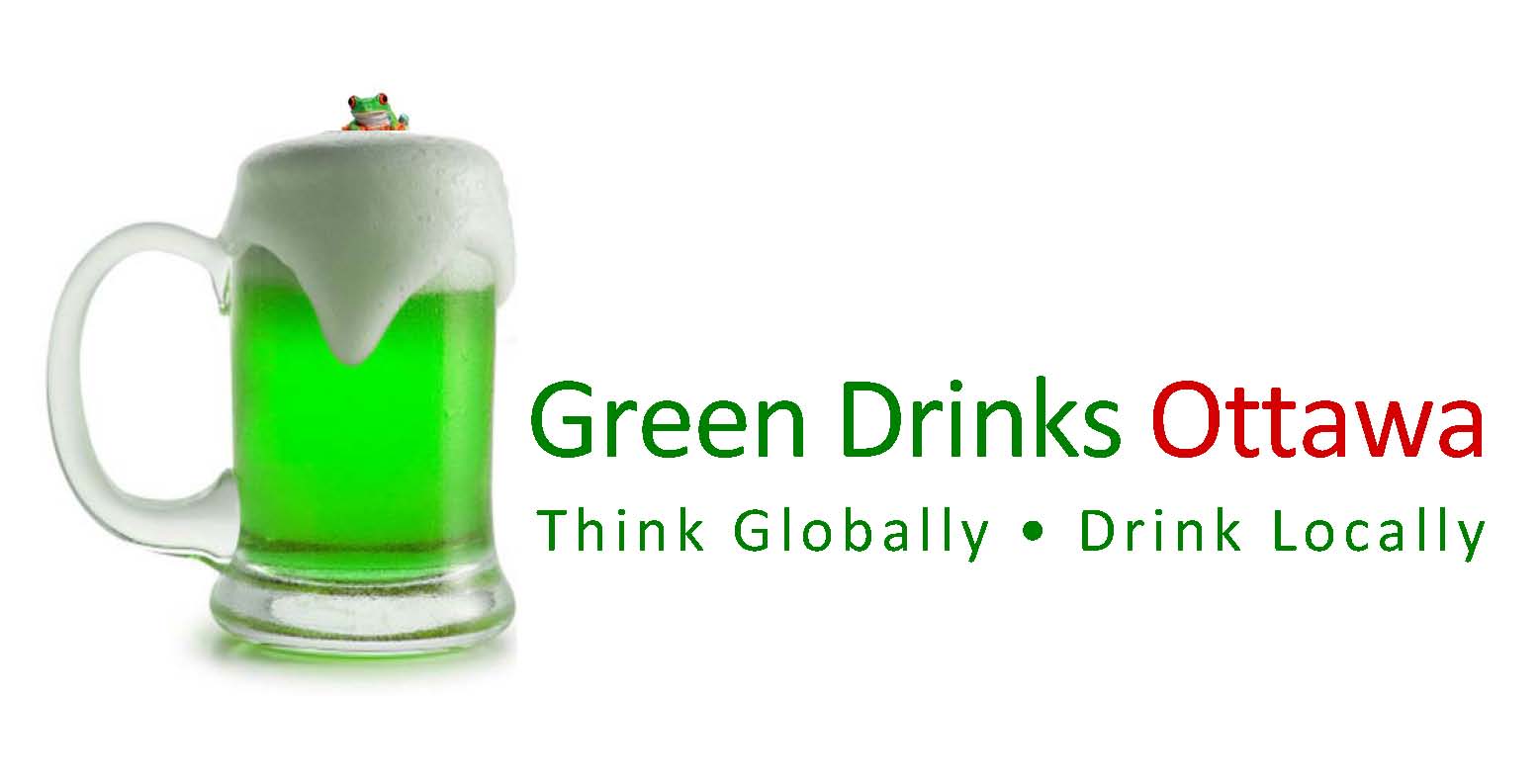 GREEN DRINKS
OTTAWA
Come out for Green Drinks in the Nation's Capital!
Green Drinks is an open invitation
to anyone studying, working on, or just interested in all things environmental.
Come and join us for interesting, and inspiring conversation. We're an informal, self-organizing network and meet on:
the Second Thursday of every month at:

The Fox & Feather Pub & Grill
283 Elgin Street, Ottawa
Crowd starts to arrive around 5:30 PM and the fun goes until you want.
Green Drinks Ottawa Dates for 2015:
January 8
February 12
March 12
April 9
May 14
June 11
July 9
August 13
September 10
October 8
November 12
December 10
To get on the email circulation list, send an email to: greendrinksottawa@gmail.com.
The email list is ONLY for Green Drinks reminders. Email addresses will not be shared or used for other purposes - strictly observed.
Location details:
Fox and Feather Pub and Grill
283 Elgin Street (at Maclaren Street)
Ottawa
tel: 613-233-2219
Some pictures from past gatherings:
greendrinksottawa@gmail.com and we'll be sure to add them to the site.