Milton Green Drinks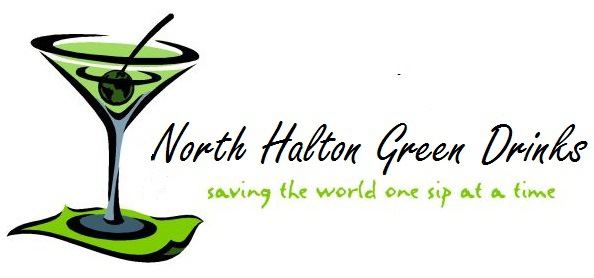 Green Drinks Milton is an informal meetup for people that want to make environmental connections. If you're interested in the environment, local independent business, building local economy, renewable energy or green vehicles, this meetup is for you.

We have a lively mixture of people from NGOs, academia, government and business. It's a great way of catching up with people you know and also for making new contacts. Everyone invites someone else along, so there's always a different crowd, making Green Drinks an organic group.

Green Drinks meetups are very simple and unstructured, but many people have found employment, made friends, developed new ideas, done deals and had moments of serendipity. It's a force for the good!

Join us for a drink, a bite to eat and great discussions! Bring a friend! Please share! Hope to see you there : )
North Halton Green Drinks has been established under Milton Green Drinks and Halton Hills Green Drinks.
We are running this social event the last Wednesday of most months:
Milton Green Drinks: Wednesday, August 26th 2015 drop-in from 6:30pm - 9:30pm 104 Tremaine Road, Milton Heights L9T 2W9, Italian Canadian Club of Milton. Finger-food potluck this month! Cash bar available (Don't drink and drive!).
Contact Eleanor Hayward at info@miltongreen.org
Website - www.miltongreen.org (under construction)