Georgina Green Drinks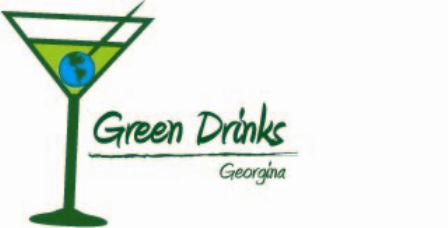 The Green Drinks worldwide movement has come to Georgina! Have you ever just wanted to gather together with like-minded individuals, and talk about sustainable ideas? This is your chance to mix with adults of all ages to share information and make friends!
Green Drinks has no agenda: green drinkers mingle and share insights and inspire each other. There are no membership dues or commitment, just a chance to meet every month and chat, debate, socialize and connect with other Georgina residents that are passionate about the environment!
WHEN: The 2nd Wednesday of the month, quarterly (2013 dates April 10, July 10, October 9)
TIME: 6:30pm – 8:30pm
WHERE: King Dragon Marine Restaurant - 534 Lake Drive South
(On Cooks Bay, south of Glenwoods, where Pasedena meets the lake)
ABOUT US:The idea of Georgina Green Drinks was born in September 2009 during the first 'Up The Maskinonge With A Paddle' event, while launching boats in Keswick. For several months; Lindsey Pullin, Debbie Gordon and Renee Blake planned this new local chapter!! Lori Mackness is now also a key member.
Green Drinks International was born in the UK in 1989 and continues to grow into the worldwide movement it is today with over 800 locations around the world! Please visit www.greendrinks.org to find out more information!