Newcastle Green Drinks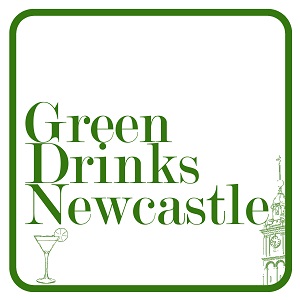 Green Drinks Newcastle, Australia
Join fellow environmental students and professionals for a casual chat. A great opportunity to share some laughs and also network with a variety of people ....
NOW ON FACEBOOK, JUST SEARCH FOR GREEN DRINKS NEWCASTLE OR CLICK ON THE FOLLOWING LINKS!
https://www.facebook.com/greendrinksnewcastle/
https://www.facebook.com/groups/1677524899169809/
WHAT?
Join fellow Environmental Professionals for a relaxed and social evening for the combined Hunter Environmental Institute (HEI) and Newcastle Green Drinks. A great opportunity to network with like-minded people in the environmental field.
WHERE?
Venue in Newcastle regularly changes, please refer to Facebook page for the latest venue details.
WHEN?
Often following HEI events but stand-alone events usually occur on a monthly basis. Please refer to the Facebook page for the latest details.
FOLLOWING?
Often follows HEI events, refer to the below web address for latest details on HEI events.
HOW?
Just come along and join us for a drink (colour of your choice) and a chat (person of your choice)
Finger food occassionally provided
HOW MUCH?
FREE for Green Drinks.
HELP?
Pass this along to all your colleagues and people you think might be interested!!!
Local Enviro News
You can also follow Hunter Valley environmental news on the HEI Facebook or LinkedIn pages!
Sponsor and Prizes
We are able to promote worthwhile environmentally aware businesses, perhaps even hold an event at your premises. Donations and prizes accepted for lucky door prizes etc.
About the organisers
Greendrinks in Newcastle is run by a small team of volunteers. The organisers support the greendrinks concept of providing an opportunity to meet people and interact socially. We have many interesting conversations, and we encourage you to mix in. Greendrinks internationally is supported by people who think that thinking is important.

Keep an eye on this website for updates. And for inclusion on the mailing list email Toby or Jess.
Contacts:
Toby Lambert
tobylambert@enviroproperty.com.au
Newcastle, NSW
Jess Miller
studentofnature@outlook.com
Newcastle, NSW