Nairobi Green Drinks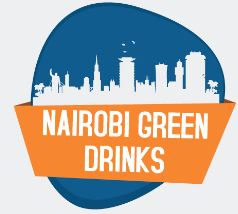 The facts:
Nairobi Green Drinks (NGD) is for jovial people who are interested in all matters pertaining to the environment and of course a pint or so of beverage (even non-acoholic).
Green Drinks International started in the UK in 1989 and has rapidly become a worldwide event in several major cities. Drop in and you'll be made welcome.
NGD is a relaxed and agenda-free evening of meeting, greeting, and possibly making new professionally like-minded friends. If green ventures pique your interests then you might end up investing/meeting your future investor here, who knows?
Let's take green to the next level.
The Details:
Is next on: Thursday, November 10th 2016
Venue: Level-8 Best Western (To be confirmed)
Facebook: Nairobi Green Drinks
Contact: Francisca [at] LHERITIER1789 [dot] com