Queens Green Drinks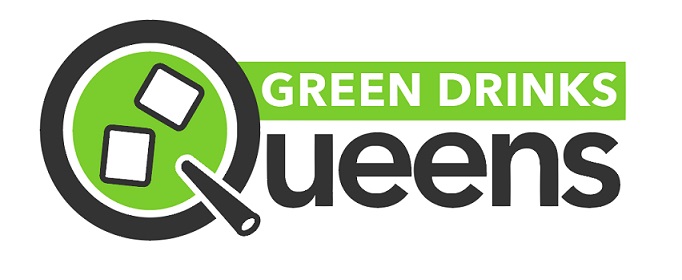 Green Drinks Queens at Sidetracks!
No cover. Cash bar. Drink specials thanks to Davos Brands for sponsoring Sombra Mezcal drink specials.

Tuesday, Feb 27, 530PM-830PM
Sidetracks
45-08 Queens Blvd,
Sunnyside, NY 11104
http://sidetracksny.com/

Come join our borough's eager greeners as we mingle and share ideas and support over drinks.

Green Drinks Queens is the official local chapter of Green Drinks (http://www.greendrinks.org/ny/queens), a self-organizing network of people who care about the environment and gather regularly to informally build community around this greatest cause of our lifetime. HarborLAB is a lead partner in Green Drinks Queens.

Our deep gratitude to Sidetracks a for hosting us.and to Davos Brands. If you belong to an environmental organization or work for green company, or do environmental research, please feel free to put your literature on our community table! Please, no partisan or directly political materials.

Cash bar.

About Sombra Mezcal: This delightful Mexican drink is made from organic agave grown and used with a full-cycle approach to sustainability. This product participates in the "1% for the planet" drive to contribute profits to environmental causes. We encourage you to learn more about Sombra Mezcal's practices here: http://www.sombramezcal.com/#lovetheland

Schedule and Speakers (tentative):

430PM: Volunteers set up.
530PM: Public gathers. Networking facilitated by Dan Miner.
630PM: Speakers.
7PM: Sunnyside ecology trivia game (approx. 20 minutes) conducted by Erik Baard | HarborLAB.
730PM: Closing remarks. Networking continues.

Masters of Ceremonies:
Jerome Job Nathaniel | Newtown Creek Alliance
Mitch Waxman | Queens Action Council

Opening remarks by Dorothy Morehead, Chair of the Environmental Committee of Queens Community Board 2.

Speakers:

Nelson Villarrubia | TreesNY
Learn about Western Queens tree pruning and stewardship classes!
Mitch Waxman | Access Queens
Improve neighborhood transit, especially the 7 train!
Rose Moon | Sunnyside Swap
A new chance to reuse and build community!