Albany Green Drinks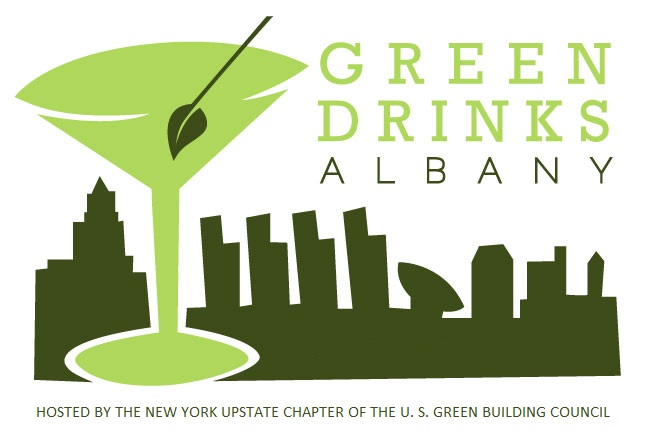 Green Drinks Albany is NEXT on:
October 20th, Thursday, 5:00 PM - 7:30 PM
Sponsored by Roofless Solar
Hosted at:
Napoli Don at 1614 Central Avenue in Albany, NY
Bring your friends (and any fun-looking folks you may gather on the way).
Contact: Jodi Smits Anderson at greenerjsa [at] gmail.com
Better yet, "like" our Facebook page. Find it by searching Green Drinks Albany! This way you can indicate you will attend events and get fancy-schmancy reminders. Cool.
Help the greening spread. Bring your friends, family, colleagues and strangers off the streets.
Come for a quick hello or join us for the evening. Our focus this time is on the SUN!!!
(wear your shades)

Community Solar, PV Incentives, etc.
There will be good networking with a wide assortment of local folks interested in what this greening stuff is and can be.
This event welcomes all who have any interest in connecting with other local "greenies" be they actively working for sustainable options in their day job, concerned about buying healthier foods and products, interested in understanding alternative energy, curious about local business opportunities, or simply interested in meeting some of the coolest people in the area.
Know of a potential sponsor? Opportunities are available to sponsor inventive munchies for events and be promoted on Green Drinks announcements in 2016 – contact Jodi for any info on Green Drinks Albany at greenerjsa@gmail.com
Follow Jodi on twitter: @greenerjsa for general greening news and updates on Green Drinks Albany.