Sydney Green Drinks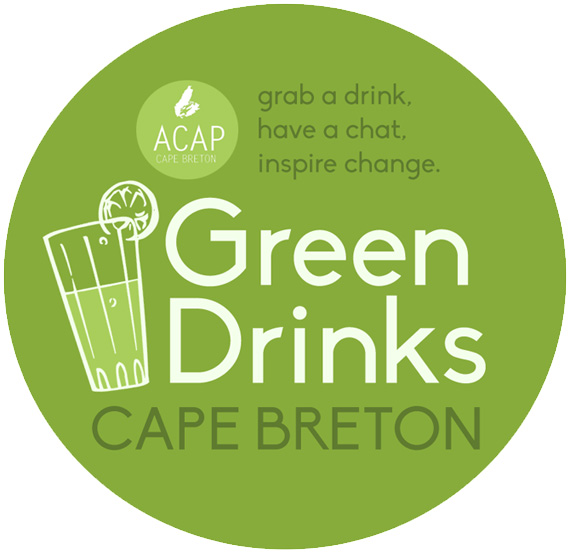 Green Drinks Cape Breton is a simple and unstructured event with the green-at-heart in mind. Every month people who work in the environmental field meet up at informal sessions known as 'Green Drinks.'
There's always a mix of people from NGO's, academia, government, and business. Come along and you'll be made welcome! It's a great way of catching up with people you know and also for making new contacts. There's always a different crowd, which makes Green Drinks an organic, self-organizing network.
Many people have found employment, made friends, and developed new ideas. It's a force for the good and we hope that you can join us!
Our next Green Drinks Cape Breton is Monday, April 14, 2014.
Hope to see you there!
Is next on: Monday, April14, 7:00PM
Venue: The Old Triangle, Charlotte St., Sydney
Topic: Active Transportation
Speakers:
Claire MacLean - Community Health Promotion Coordinator - Heart and Stroke Foundation
Stephanie Johnstone-Laurette - Youth Active Transportation Coordinator - Ecology Action Centre
Contact: Caitlin O'Brien at community@acapcb.ns.ca