ABQ Green Drinks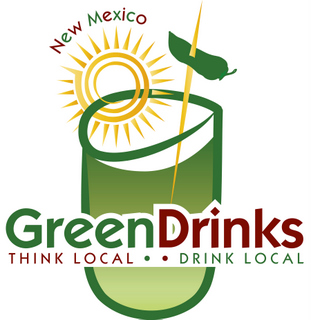 Green Drinks is usually held
the first Wednesday of the month

The Valencia Room in Hotel Andaluz
(Upstairs, next to Ibiza)
125 Second Street NW, Albuquerque, NM 87102

Albuquerque
To find up to date information on the event, topics, and guest speakers, visit:

www.nmgreenchamber.com
Green Drinks ABQ events are hosted by:
The New Mexico Green Chamber of Commerce
Have a question?
Want to be added to the list to receive information about future events?
Contact: info@nmgreenchamber.com or find us on Facebook!!!