Portsmouth Green Drinks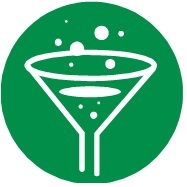 GreenDrinks Portsmouth
*********************
The Social!
Our Next Event: Monday 22 July 2013 (6-8 PM) [rain date: Tuesday 23 July]

Venue: Portsmouth Kayak Adventures, 187 Wentworth Road Portsmouth, NH
Drink Specials: Smuttynose with $5 donation BYOVessel and 21+ Bring your ID!

Ignite your sustainability boosters—Paddling for Green!
Theme: Go local with your outdoor and social activities. Experience the best kayaking center in the region, learn about Leave No Trace Paddling, and refresh with local brews, wines, and spirits.
Kayak & Stand-up Paddleboard Rentals: 5-6PM Launch with special pricing of $20 for up to 2 hours
Many Thanks to our Sponsors:

Portsmouth Kayak, Smuttynose, Bully Boy Distillers, Flag Hill and The Green Alliance

Invite your friends to join you at GreenDrinks on Facebook
The History

GreenDrinks Portsmouth is a 21+ social group committed to good times shared among people working in, or interested in, outdoors, environmental and sustainability issues.
To support their active lifestyles, outdoor enthusiasts typically work 5+ days per week, and enjoy making social connections after work. By providing venues close to their workplace, GreenDrinks brings enthusiasts together, where they make new friends and volunteer for outdoor events, activities and causes. They also serve as the liaison to find common ground between their employer and outdoor organizations and events for potential support and sponsorships.
Our regular monthly gathering is usually during the third week of every month, starting at 5:30 pm at a partner venue. Given our special event in July, the kayaking begins at 5 pm, and GreenDrinks begins at 6 pm. The goal of GreenDrinks is pretty simple: good times shared among people working in, or interested in, environmental and sustainability issues.
We are a part of the international Greendrinks network -- an informal, volunteer-managed social networking group built around a common interest in the natural environment. What began in 1989 in a pub in Northern London has now spread to over 620 cities in 49 countries -- and it's still growing! GreenDrinks brings together a lively mix of people from all walks of life: academics, NGOs, local businesses and government agencies.
Our Motto: Enjoy, Respect, and Protect the Outdoors!
Contact: PortsmouthGreenDrinks@gmail.com
Social Media

Our handles: @GreenDrinksPort (Twitter); GreenDrinks (PoKos)

Like, message, poke, tweet, follow, friend, link, google, hang out, tumblr, instagram and come meet with us: