Harrow Green Drinks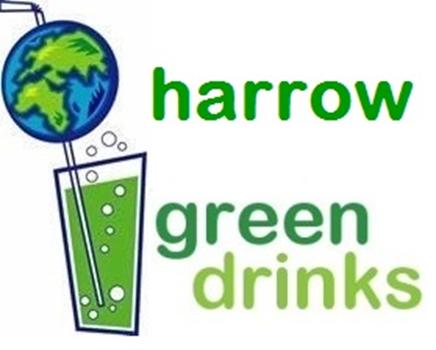 Welcome to Harrow Green Drinks - a social occasion for anyone in Harrow who's involved or interested in environmental/green issues.
Come alone or bring friends, stay for 20 minutes or stay for 3 hours, new people always welcome. Harrow Green Drinks is a place to find out about local projects, meet like minded individuals, learn from interesting locals or just come for socialising.
You will be able to find us by looking out for our Green Drinks sign which will be on a table.
For 2017, Harrow Green Drinks will be on the 22nd of each month starting at 7.30pm
At 8.30pm we have a 60 second newsflash - this is an opportunity for everyone to share a minute's news from any environmental activities they are involved in.
If you would like to offer a car share please email Linda and say where people can be picked up and what time.
Venues for 2017:
Until further notice, unless we decide differently we will stick to meeting at
The Oddfellows Arms, 2 Waxwell Lane, Pinner, HA5 3EN
Contact: If you have any questions about this group please email linda_robinson@lineone.net