St Helens Green Drinks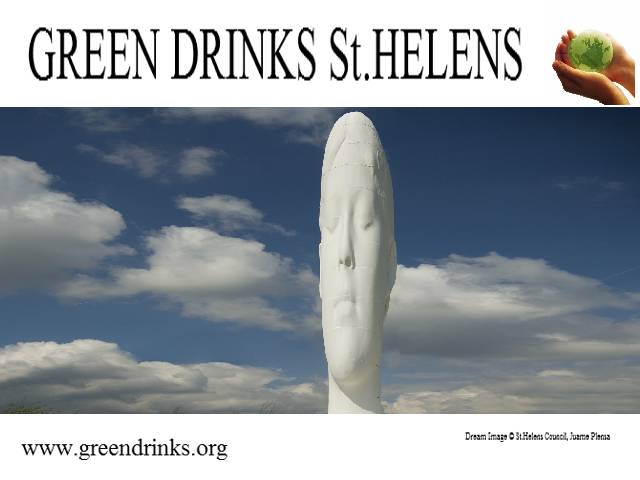 Due to low numbers I am temporarily suspending Green Drinks St Helens until there is sufficient interest - if in the meantime you would like to attend a Green Drinks event please see Green Drinks Liverpool, Southport, Manchester or Chester.
Update March 2013 - over the last few weeks I have been approached by a number of individuals to reactivate Green Drinks St Helens - so I am now actively seeking a venue and establishing the most popular evening of the week. Please contact me with your suggestions if you are interested.

Stephen
Please keep your eye out for updates on this page regarding venue and date or if your would like to be added to the email reminder list get in touch on the contcat points below.
Regards
Stephen
Contact: Stephen Sykes at stephen [at] emansysuk.com
Mobile: 07976 741 845