Muskegon Green Drinks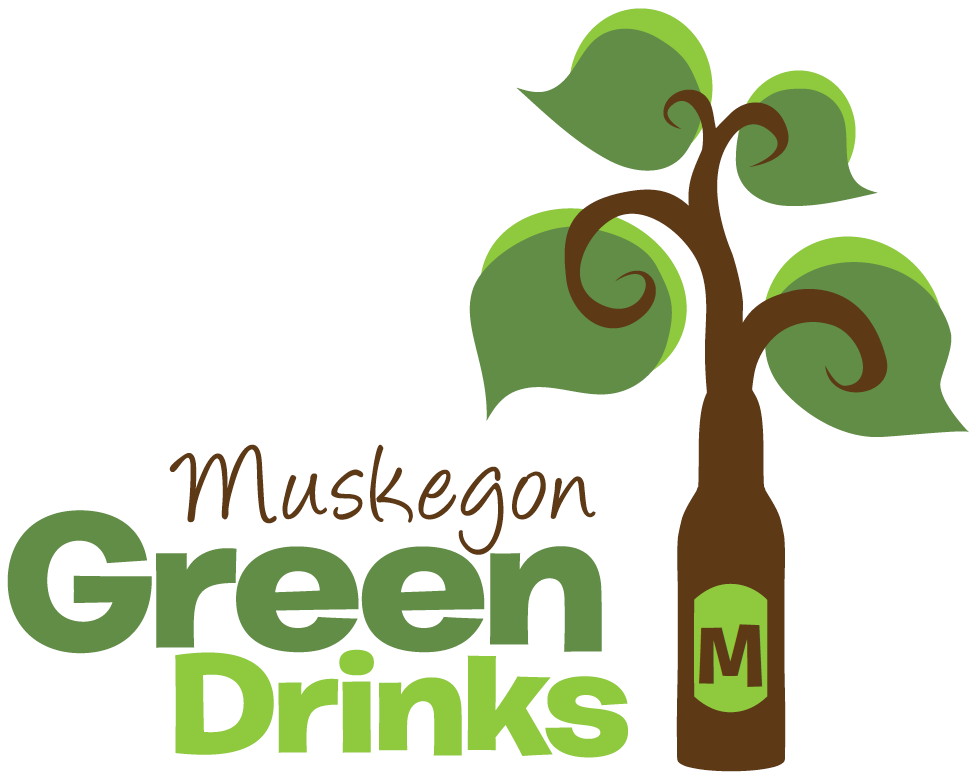 Contact: Renae Hesselink renae.hesselink@enichols.com or Rob Rafson rob@charthouseenergy.com
The Muskegon Area Sustainability Coalition's next gathering for Green Drinks will be March 27, 2014 from 5:00 – 7:00 p.m. at Verdoni's http://www.verdonis.com/ Join us for an evening of networking and sharing. Our sponsor for this event is Sun Chemical. Appetizers provided with cash bar.

We also thank Revel for creating our Muskegon Green Drinks logo.
Green Drinks is held in more than 644 cities across the world and many others in Michigan.
From the Green Drinks website: "How it all started: (www.greendrinks.org) In 1989, at a pub called the Slug and Lettuce in Northern London, Edwin Datschefski was sitting with his green design colleagues Yorick Benjamin and Paul Scott when he noticed an enviro-minded acquaintance at a nearby table. As it turned out, the friend was sitting with a few of his own eco-conscious mates, so they pulled some tables together. And so a movement was born.
The concept evolved into Green Drinks and now it's global. In 2001, Datschefski created an official Web site, and it has since spread across the world. See www.greendrinks.org for the latest city count and a list of countries. Each city has an organiser who arranges meetings in bars and restaurants (often with organic or vegetarian food), relays information via email, and facilitates discussions.
The spirit of Green Drinks is that anyone can come, and this makes for interesting interactions.

There are lots of benefits to green drinks; they are hard to quantify, but when you have seen people come and make new links and learn and argue and set up new schemes and get new jobs etc, it is a good feeling."