Frederick Green Drinks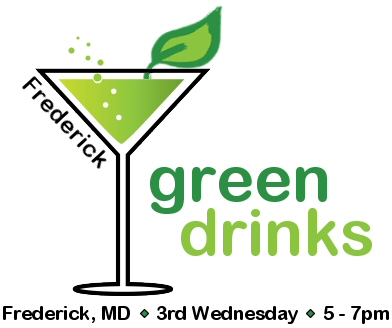 Frederick Green Drinks
Our events are on the 3rd Wednesday) of the month, from 5 to 7pm
However, our meeting place (Quynn's Attic) was recently sold so we are searching for a new location. Stay tuned. I want to thank Quynn's Attic owner Michael King for hosting us for the last six years!
Your continued interest and support is appreciated.
Every month people who work in the sustainability field meet up at informal sessions known as Green Drinks.

These events are very simple and unstructured, but many people have found employment, made friends, developed new ideas, done deals and had moments of serendipity. It can be a force for good in our community.

The spirit of green drinks is that anyone can come, and this makes for interesting interactions. If you are interested in green, ecological, environmental, organic, renewable, and sustainability issues, you are welcome to attend.

RSVP is not required, but it would be helpful to get a head count...
Contact:
Rich Maranto
rich [at] mdgoesgreen.org