Frederick Green Drinks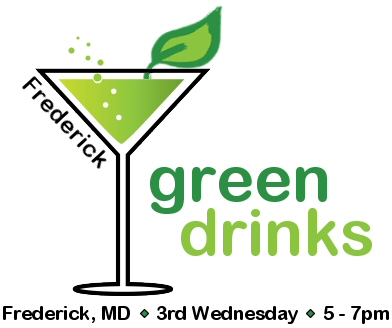 February Green Drinks... eat, drink, learn
Free event | BYOB (this is new)
(non alcoholic drinks and food available to purchase at the Market)
Regenerative Agriculture
From Microbes to milk


Lisa Orr, Community Fare member and Ron Holter of Holterholm Dairy Farm in Jefferson will share an overview of regenerative agriculture and holistic planned grazing and their benefits for human, ecosystem, and planetary health.

Green Drinks event is free — BYOB .


This event is a non partisan politics-free zone!
CoSponsored by:
-------------------------------------
Every month people who work in the sustainability field meet up at informal sessions known as Green Drinks.

These events are very simple and unstructured, but many people have found employment, made friends, developed new ideas, done deals and had moments of serendipity. It can be a force for good in our community.
The spirit of green drinks is that anyone can come, and this makes for interesting interactions. If you are interested in green, ecological, environmental, organic, renewable, and sustainability issues, you are welcome to attend.

RSVP is not required, but it would be helpful to get a head count...
Contact:
Rich Maranto
rich [at] mdgoesgreen.org