Northampton, MA Green Drinks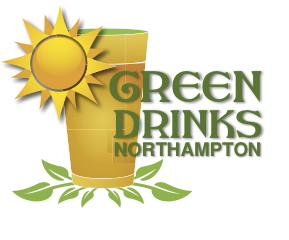 Who We Are
Green Drinks Northampton is an open-format, agenda-less, non-dues-paying, casual meetup for everyone from seasoned green industry professionals to the green curious. If you're involved or interested in all things green, sustainable, or for the environment this is the place for you! Join us the second Wednesday of every month from 6:30PM until 8:30 (and often folks linger much longer after!) at the Northampton Brewery.
Where You Can Find Us
April 10, 2013 at 5:30 pm at The Loft Lounge at the Clarion Hotel in Northampton!
Join us each month

When: 2nd Wednesday of every month
Where: The Loft Lounge at the Clarion Hotel and Conference Center, 1 Atwood Dr., Northampton, MA 01060
When: 6:30PM to 8:30PM and often later!
How You Can Get Involved
Like the Western Mass Green Consortium Facebook Page and Green Drinks Northampton Facebook Page, for additional updates.
Help us spread the word. Green Drinks is a grassroots effort driven by those who show up. Help us make it bigger and better every month!