Lynn, MA Green Drinks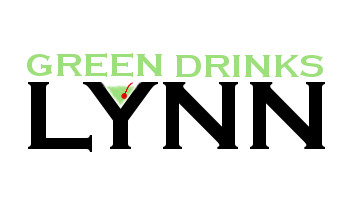 Is next on: July 9, 2013 7pm
Venue: Walnut Street Cafe, 157 Walnut St Lynn, MA 01905
Contact: Jocelyn Almy-Testa at jocelynalmy [at] tshell.com
ARCHIVE
Jun 11, 2013 7pm - 8pm
Venue: EXTRAS for Creative Reuse 20 Wheeler Street Suite 302 - Accessible building, parking in lot to the left
Contact: Jocelyn Almy-Testa at jocelynalmy [at] tshell.com
For our first meeting, we had a good group, with about a dozen people. We had a request for action on the container deposit bill, a member who was sponsored by Whole Foods to drive cross country on vegetable oil, a research assistant with a passionate interest in horticulture, a community activist who has fought Walmart and won, and wants to teach people how to study vernal pools, the head of a housing program that helps its tenants prepare for life on many fronts and has started a local food co-op, a recycling finatic (or two), a local business owner looking to get more green, a local arts activist with a familial background in preservation, a community activist who has taken on the project of getting more trash cans in Lynn (and is doing so in a very clever way), and an urban farmer/ arts activist.
The group was diverse and it was great to see so many people come together and talk about things they have already accomplished and would like to accomplish. This first gathering was sort of a round robin style talk, with everyone introducing themselves and their interests. This was done to just get a base line for the upocming meetings.
Everyone was able to walk around EXTRAS for Creative Reuse and got a little background on what the organization is and does. The next meeting is set for July 9th at the Walnut Street Cafe at 7pm. More information to follow.