Richmond upon Thames Green Drinks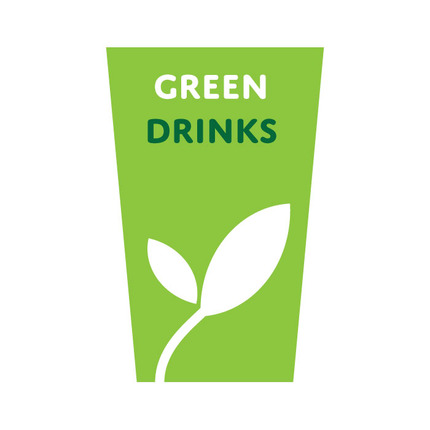 Green Drinks Richmond upon Thames is a free social event open to everyone. We started this local meet-up over six years ago as a social networking opportunity for people involved in local environmental groups, people interested in what's happening in and around their local environment, and people who are interested in environmental volunteering. However, the Drinks have grown into much more than that with many new friendships formed. Come along, enjoy yourself in a relaxed atmosphere with like minded people. We are usually a mixture of 10 or more people working in the voluntary/charity sector, public sector, green businesses, local volunteers and interested people, and of course consuming green drinks is not compulsory!
There have been a couple of changes to the Drinks. As of November 2014 we now meet on the first Tuesday of the month in The Eel Pie pub, Twickenham. We gather from about 6pm till 9ish with people dropping in and out as they have time within these 3 hours. Usually we stay later. Please look for the little green drink picture (above left) on our table. The pub serves a good food so even if don't want to drink alcohol, you can pop by for a soft drink and a bite to eat. The Eel Pie is on the Church Street, Twickenham (the quaint paved street in central Twickenham) TW1 3NJ.
Reminders
If you would If you would like to sign up for reminders for Green Drinks Richmond upon Thames please use our Contact Us form and tick the appropriate box or better still 'Like' us on Facebook. We usualy send out a reminder in the preceding week and the day before. Also if you think you might turn up late to the pub and are concerned that we might not be there, we can provide a mobile number to check with us. Please email us in this instance.
We subscribe to the Green Drinks Code.
Contact: Colin Cooper at hello [at] swlen.org.uk