Bloomington Green Drinks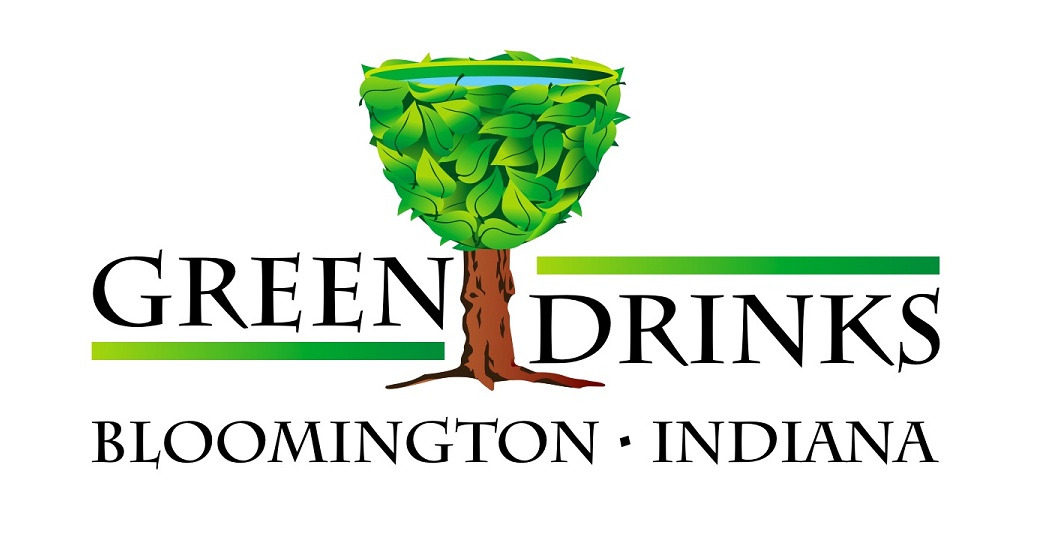 Green Drinks Bloomington is a lively, informal social networking event for people from all walks of life who are interested in making a greener world. Folks gather every month to share libations and ideas, discuss, debate, explore and make new friends and business connections.
GreenDrinks Bloomington is held the 4th Wednesday of every month from 5:30 – 7:30 pm at the Banquet Facility of the Upland Brewing Company located at 350 West 11th Street, Bloomington, IN.
There's a $5 suggested donation. Your donation helps Green Drinks Bloomington provide each month the opportunity for folks to meet and learn about our green world in a casual relaxed atmosphere. Thank you for your support!
Some food will be provided, (catered by Upland Brewery).
♦♦♦♦♦♦♦♦♦♦♦♦♦♦♦♦♦♦♦♦♦♦♦♦♦♦♦♦♦♦♦♦♦♦♦♦♦♦♦♦
"Intimate Sycamore Landscapes"
On Wednesday, April 26 at 6 pm Steve Higgs, one of Indiana's premier environmental writers and photographers, will present a talk entitled "Intimate Sycamore Landscapes". Higgs, author of several books including Eternal Vigilance: Nine Tales of Environmental Heroism in Indiana and A Guide to the Natural Areas of Southern Indiana, will discuss the role the Sycamore Land Trust and other land trusts play in natural conservation in Indiana. He will have books available for sale and signing.