Indianapolis Green Drinks
Welcome to Green Drinks Indy!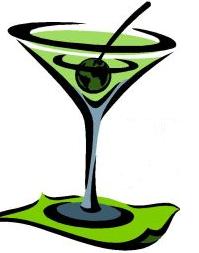 When: Wednesday June 18, 2014, 6 p.m. - 8 p.m., Feb.Tues.
TuesWhere: Tow Yard Brewing

501 S. Madison Ave.
Indianapolis 46225

What: Informal Gathering for Green Drinks Indy

Join us at 6:00 p.m.

Tow Yard Brewing joins the craft beer scene and offers a unique tasting room experience yet to be found in the area. To complement its NW-style brews Tow Yard introduces a unique food experience to Indianapolis's Wholesale District, highlighting locally sourced food in its walk-up meat deli. Signature sandwiches include Pig Vicious, Gatsby and Tanya Harding, and Deli Lama. Salads, wings and fries are among other options.
Head Brewer Bradley Zimmerman discovered craft beer while at IU Bloomington. After college, he settled in Seattle where he studied the Northwest style of brewing. He started to see beer as a food, not just a beverage.
"We're doing the craft beer experience better," said Mike Deweese, Director of Distribution, said. "We're giving people a place to sit down, hang out and eat some great local food while taking in some Indiana state and Indiana beer history." Out the industrial garage doors, patrons will find ample outdoor seating with Lucas Oil Stadium in view. Its location serves the local downtown business community for lunches and after work drinks with close proximity to Rolls Royce and Eli Lilly & Co. Join Green Drinks Indy as we visit another great local business.
Bring a friend, too. Questions or comments? Contact Larry Grider, lagrider@sbcglobal.net or 317-298-3167
Questions? Contact Larry Grider, Trikke.Indy@sbcglobal.net or 317-298-3167
We encourage you to join us often in the coming year--bring friends and spread the word about the great green things happening in Indianapolis.

We can use some volunteer help with setting up events and social media, or just sharing ideas of places you'd like to visit as well as businesses and organizations you'd like to know more about. If you would like to be part of the GDI team, please let us know. Let's make 2014 a great green year!

Larry Grider and the GDI team
Trikke.Indy@sbcglobal.net
P.S. Please RSVP. No paper ticket needed
Check out our new Green Drinks Indy Facebook Page