Indianapolis Green Drinks
Welcome to Green Drinks Indy!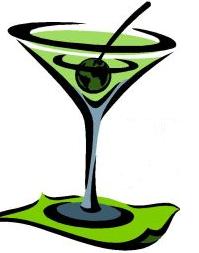 When: Tuesday, March 4, 2014, 6 p.m., Feb.Tues.
TuesWhere: The Aristocrat Pub and Restaurant
5212 N. College Ave., Indianapolis

What: What you can do to protect our air and water

Join us at 6:00 p.m.

Join Green Drinks Indy and HEC in the Oxford Room at Aristocrats. The warming weather is, at last, going to give us opportunities to enjoy the outdoors. And while we may take for granted that we can count on clean, healthy air and water in Indiana, the risks are there. Contaminants in Indiana's waters – and dangers with the way we make our food and produce energy in Indiana.
Hear from Jesse Kharbanda, Executive Director of the Hoosier Environmental Council about some of the risks facing our air and water. And learn how several proposed new laws coming out of the Indiana General Assembly might move Indiana backwards in terms of quality of life! Jesse will also discuss a few positive initiatives that Hoosiers can rally around that will improve not only our quality of life, but Indiana's ability to attract new jobs.
Questions? Contact Larry Grider, Trikke.Indy@sbcglobal.net or 317-298-3167
We encourage you to join us often in the coming year--bring friends and spread the word about the great green things happening in Indianapolis.

We can use some volunteer help with setting up events and social media, or just sharing ideas of places you'd like to visit as well as businesses and organizations you'd like to know more about. If you would like to be part of the GDI team, please let us know. Let's make 2014 a great green year!

Larry Grider and the GDI team
Trikke.Indy@sbcglobal.net
P.S. Please RSVP. No paper ticket needed
Check out our new Green Drinks Indy Facebook Page