Indianapolis Green Drinks
Welcome to Green Drinks Indy!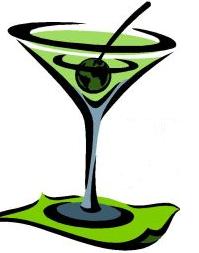 When: Tues May 14, 6 p.m., Feb.Tues.
TuesWhere: Amy Friedly's Garden,
351 N. Ritter Ave, Indianpolis
What: Spotts Garden Service Garden Party!
Spotts Garden Service designs, installs and maintains beautiful, earth-friendly gardens. What better way to celebrate that mission than a garden party!
Please join us in the garden of SGS's own crew chief, Amy Friedly, for drinks, hors d'oeuvres, and a rundown of how SGS creates gardens that reflect the people who live in them as well as the unique qualities of the site. SGS uses smart design strategies, the right plant for the right space, soil building techniques, diverse plantings, hand weeding and integrated pest management to make gardens that are gorgeous, productive and environmentally friendly.
Amy's garden includes a stone patio for entertaining, a kitchen garden, a pond, an ornamental border, a rock garden, and more! It's a perfect melding of the tastes of the gardener and the site, so come check it out with us. A garden-inspired specialty drink, locally produced beer and seasonal hors d'oeuvres will be served.
Directions: Amy's house is located on the east side of Indianapolis. Take I-70 to the Emerson Ave. exit and turn south (right). Turn east (left) onto 10th Street, then south (right) on Ritter Ave. Amy's house is on the left after you pass Pleasant Run Parkway; it's the yellow house on the southeast corner of Michigan St. and Ritter Ave.
We encourage you to join us often in the coming year--bring friends and spread the word about the great green things happening in Indianapolis.

We can use some volunteer help with setting up events and social media, or just sharing ideas of places you'd like to visit as well as businesses and organizations you'd like to know more about. If you would like to be part of the GDI team, please let us know. Let's make 2013 a great green year!

Larry Grider and the GDI team
Trikke.Indy@sbcglobal.net
P.S. Please RSVP. No paper ticket needed, but Amy Friedly and Spotts Garden Service would appreciate a head count.
Check out our new Green Drinks Indy Facebook Page
Join Green Drinks Indy and bring a friend!


ECO MESSAGE -- No need to print ticket, but please RSVP.

Your Green Drinks Indy team
If you have questions, please contact Larry Grider at 317-298-3167