Indianapolis Green Drinks
Welcome to Green Drinks Indy!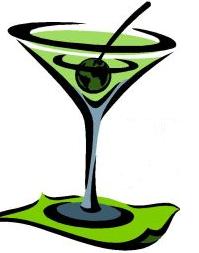 When: Tuesday, November 12, 6 p.m., Feb.Tues.
TuesWhere: Indiana City Brewing Company
24 Shelby St. Indianapolis

What: Tour and Taste Local Craft Beer

Taste fresh craft beer at Indiana City Brewing Co. while learning about local small business collaboration. We'll get a behind-the-scenes tour of the brewing operation and equipment at one of downtown Indy's newest breweries lead by head brewer Ray Kamstra. We'll also learn about their collaboratione with other local businesses and artists.

Indiana City Brewing Co. is located at 24 Shelby St., just off Washington St. east of downtown in a historic pre-prohibition brewery building.
Join us at 6:00 p.m.

Questions? Contact Larry Grider, Trikke.Indy@sbcglobal.net or 317-298-3167
We encourage you to join us often in the coming year--bring friends and spread the word about the great green things happening in Indianapolis.

We can use some volunteer help with setting up events and social media, or just sharing ideas of places you'd like to visit as well as businesses and organizations you'd like to know more about. If you would like to be part of the GDI team, please let us know. Let's make 2013 a great green year!

Larry Grider and the GDI team
Trikke.Indy@sbcglobal.net
P.S. Please RSVP. No paper ticket needed
Check out our new Green Drinks Indy Facebook Page