Fort Wayne Green Drinks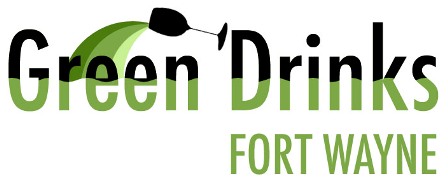 Next Meeting: Wednesday October 10th 2012 from 5:30 'til 7:30 p.m. @ J K O'Donnell's
WHEN: 5.30 'til 7:30
Second Wednesday of every month
WHERE: J K O'Donnell's, 121 West Wayne Street, Fort Wayne, IN 46802 (Must be 21 to enter)
HOW: Walk, cycle, bus, carpool, taxi~ if more than 2 passengers ;)
WHO: Anyone who wants to be part of the Green Movement!
WHY: Fun, contacts, alcohol, info, gossip, inspiration, business and pleasure
NEW: Just go up to someone and say "are you green?", and you'll be warmly welcomed.
STATUS: Informal, self-organizing network.
want to know more about the venue?
want to know more about Green Drinks?
want to know more about USGBC Fort Wayne and stay in the loop?
Contact: rmensah@designcollaborative.com