Bloomington Green Drinks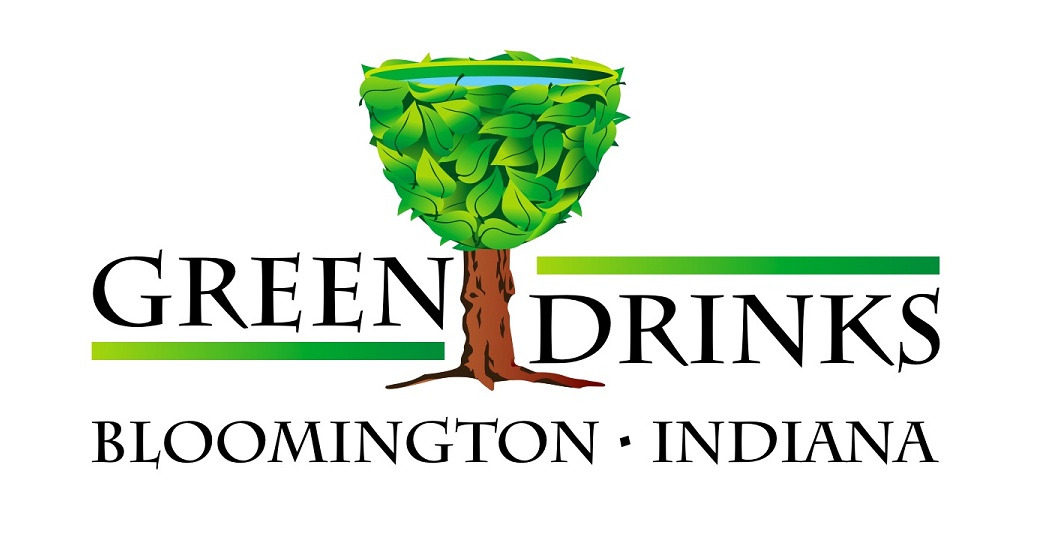 Green Drinks Bloomington is a lively, informal social networking event for people from all walks of life who are interested in making a greener world. Folks gather every month to share libations and ideas, discuss, debate, explore and make new friends and business connections.
GreenDrinks Bloomington is held the 4th Wednesday of every month from 5:30 – 7:30 pm at the Banquet Facility of the Upland Brewing Company located at 350 West 11th Street, Bloomington, IN.
There's a $5 suggested donation. Your donation helps Green Drinks Bloomington provide each month the opportunity for folks to meet and learn about our green world in a casual relaxed atmosphere. Thank you for your support!
Some food will be provided, (catered by Upland Brewery).
♦♦♦♦♦♦♦♦♦♦♦♦♦♦♦♦♦♦♦♦♦♦♦♦♦♦♦♦♦♦♦♦♦♦♦♦♦♦♦♦
Bloomington Community Orchard; Dream, Build, and Share!
On Wednesday, August 24 at 6 pm Amy Roche, Bloomington Community Orchard Board Member, will represent the Bloomington Community Orchard, Bloomington's largest all-volunteer, non-profit organization, whose motto is Free Fruit for All! She will share about their Outreach Program's efforts to fulfill their mission to Dream, Build, and Share an Orchard Community by facilitating partner plantings of pocket orchards in and around Bloomington--while cultivating a community of people who share fruit and care for trees together.