Bloomington Green Drinks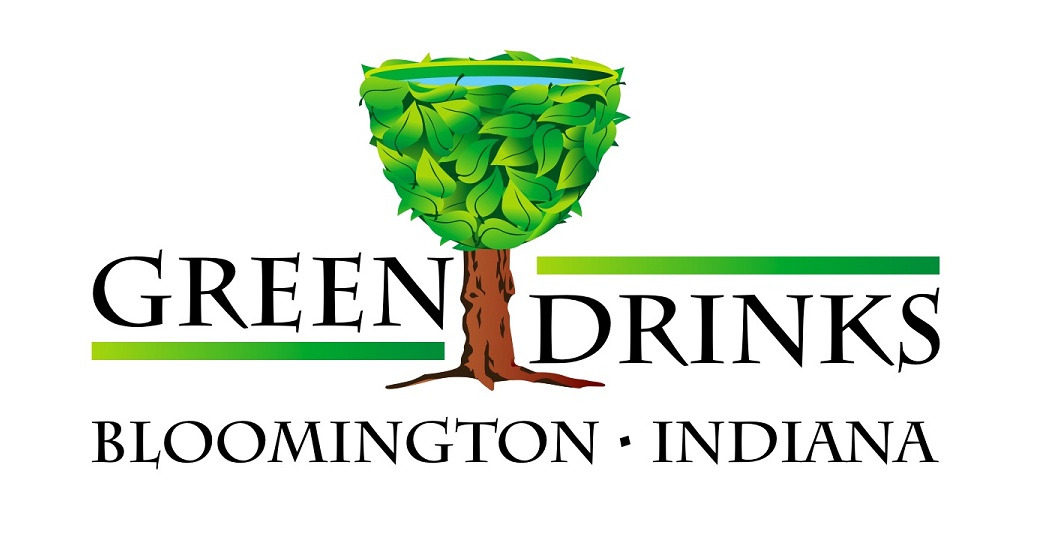 Green Drinks Bloomington is a lively, informal social networking event for people from all walks of life who are interested in making a greener world. Folks gather every month to share libations and ideas, discuss, debate, explore and make new friends and business connections.
GreenDrinks Bloomington is held the 4th Wednesday of every month from 5:30 – 7:30 pm at the Banquet Facility of the Upland Brewing Company located at 350 West 11th Street, Bloomington, IN.
There's a $5 suggested donation. Your donation helps Green Drinks Bloomington provide each month the opportunity for folks to meet and learn about our green world in a casual relaxed atmosphere. Thank you for your support!
Some food will be provided, (catered by Upland Brewery).
♦♦♦♦♦♦♦♦♦♦♦♦♦♦♦♦♦♦♦♦♦♦♦♦♦♦♦♦♦♦♦♦♦♦♦♦♦♦♦♦
SEPTEMBER
On Wednesday, September 25 at 6 pm Chad Roeder, Owner of Bloomington Pedal Power and Manager of the Downtown Bloomington Recycling Center, will present a program entitled "Improving the Conditions for Recycling in Bloomington". Mr. Roeder will discuss the challenges facing a successful recycling program including transportation, efficiency and cost effectiveness.
OCTOBER
On Wednesday, October 23 at 6 pm Bill Brown, IU Director of Sustainability, will present a program entitled"Sustainability as the Foundation of Prosperity and Security." This talk is inspired by a chance meeting with Col. Mark "Puck" Mykleby, a military strategist for the Joint Chiefs who was charged by Admiral Mullin to develop a new national strategy to the replace the last one, which dealt with containment during the Cold War. After 18 months of strategy development in the Pentagon with partner Captain Wayne Porter, a white paper was published, "A National Strategic Narrative," which outlines a new national strategy for prosperity and security based on sustainability principles. Mykleby will be speaking in Bloomington the night before Green Drinks, so this topic will be fresh on people's minds. How might this strategy apply to IU and to the Bloomington community?