Bloomington Green Drinks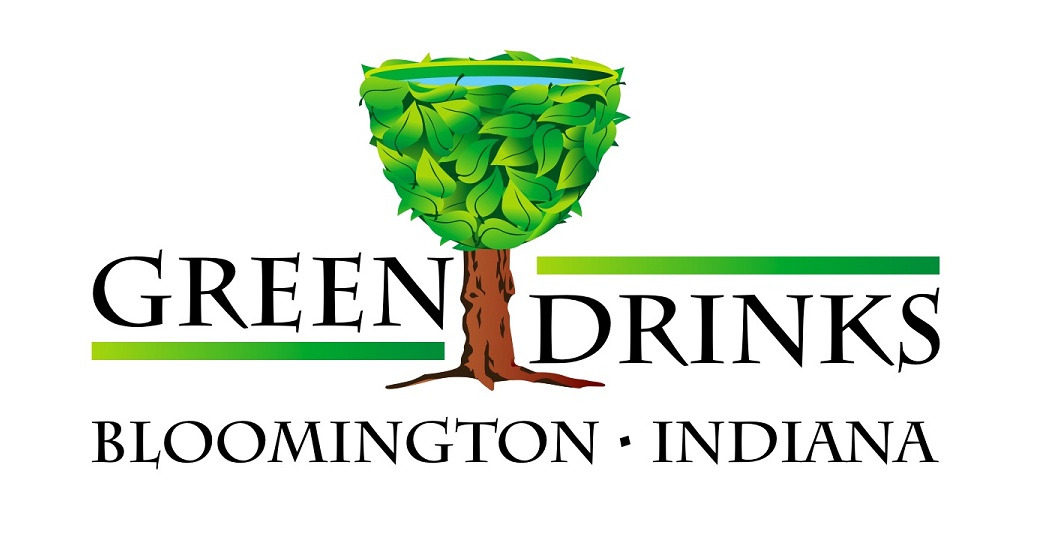 Green Drinks Bloomington is a lively, informal social networking event for people from all walks of life who are interested in making a greener world. Folks gather every month to share libations and ideas, discuss, debate, explore and make new friends and business connections.
GreenDrinks Bloomington is held the 4th Wednesday of every month from 5:30 – 7:30 pm at the Banquet Facility of the Upland Brewing Company located at 350 West 11th Street, Bloomington, IN.
There's a $5 suggested donation. Your donation helps Green Drinks Bloomington provide each month the opportunity for folks to meet and learn about our green world in a casual relaxed atmosphere. Thank you for your support!
Some food will be provided, (catered by Upland Brewery).
♦♦♦♦♦♦♦♦♦♦♦♦♦♦♦♦♦♦♦♦♦♦♦♦♦♦♦♦♦♦♦♦♦♦♦♦♦♦♦♦
"Environmental Policy and Advocacy in the Hoosier State"
On Wednesday, February 22 at 6 pm Amanda Shepherd, Hoosier Environmental Council's Outreach Coordinator, will present a talk entitled "Environmental Policy and Advocacy in the Hoosier State". The talk will cover legislation currently moving through the Statehouse, actions citizens can take to influence public policy, and information on how to get more involved in environmental advocacy.