Bloomington Green Drinks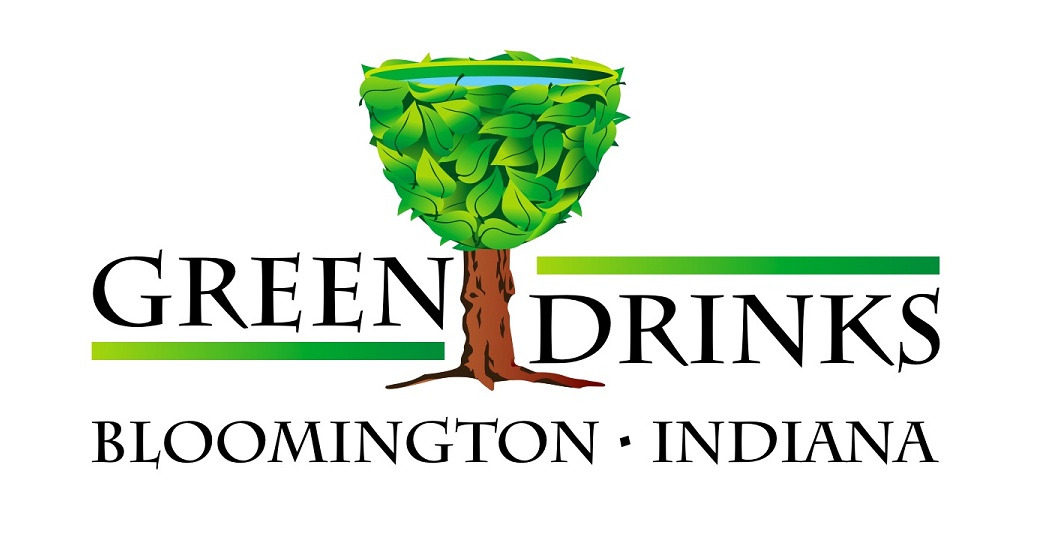 Green Drinks Bloomington is a lively, informal social networking event for people from all walks of life who are interested in making a greener world. Folks gather every month to share libations and ideas, discuss, debate, explore and make new friends and business connections.
GreenDrinks Bloomington is held the 4th Wednesday of every month from 5:30 – 7:30 pm at the Banquet Facility of the Upland Brewing Company located at 350 West 11th Street, Bloomington, IN.
There's a $5 suggested donation. Your donation helps Green Drinks Bloomington provide each month the opportunity for folks to meet and learn about our green world in a casual relaxed atmosphere. Thank you for your support!
Some food will be provided, (catered by Upland Brewery).
♦♦♦♦♦♦♦♦♦♦♦♦♦♦♦♦♦♦♦♦♦♦♦♦♦♦♦♦♦♦♦♦♦♦♦♦♦♦♦♦
"What Can We Do for Lake Monroe? Why Should We Care?"
On Wednesday, May 24 at 6 pm Sherry Mitchell-Bruker, an Ecohydrologist and founder of Friends of Lake Monroe, will present at talk entitled "What Can We Do for Lake Monroe? Why Should We Care?". The presentation provides a brief overview of what we know about water quality and the status of Lake Monroe and its watershed, the Lake's importance to the community and ways that we can work to sustain the Lake for the future.