Bloomington Green Drinks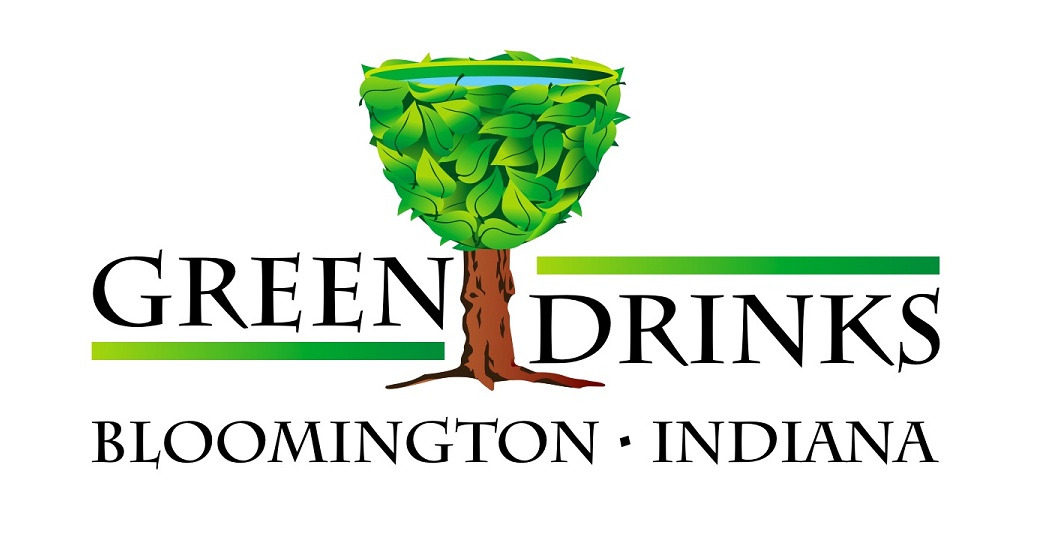 Green Drinks Bloomington is a lively, informal social networking event for people from all walks of life who are interested in making a greener world. Folks gather every month to share libations and ideas, discuss, debate, explore and make new friends and business connections.
GreenDrinks Bloomington is held the 4th Wednesday of every month from 5:30 – 7:30 pm at the Banquet Facility of the Upland Brewing Company located at 350 West 11th Street, Bloomington, IN.
There's a $5 suggested donation. Your donation helps Green Drinks Bloomington provide each month the opportunity for folks to meet and learn about our green world in a casual relaxed atmosphere. Thank you for your support!
Some food will be provided, (catered by Upland Brewery).
♦♦♦♦♦♦♦♦♦♦♦♦♦♦♦♦♦♦♦♦♦♦♦♦♦♦♦♦♦♦♦♦♦♦♦♦♦♦♦♦
"Special Panel of Representatives from - Sycamore Land Trust, Sassafras Audubon, Indiana Forest Alliance and Citizens' Climate Lobby"
On Wednesday, August 26 at 6 pm Green Drinks will host a panel of representatives from four local environmental groups-- Sycamore Land Trust, Sassafras Audubon, Indiana Forest Alliance and Citizens' Climate Lobby—each giving a brief presentation about current projects, activities and how the public can get involved.
Wendy Anderson, "a birder at heart" and secretary of the Sassafras Audubon Society (SAS), is in the graduate Environmental Science program at SPEA.
Katrina Folsom, Sycamore Land Trust Communication Director, describes falling in love with the land-trust model when she moved to Bloomington five years ago to begin a masters program at SPEA. She has been helping Sycamore save land ever since.
Audrey Moore, the Indiana Forest Alliance's (IFA) Administrative and Communications Coordinator, a self-described "passionate forest-lover," has been active with IFA for five years, serving first as a board member before joining the staff.
David Mann, Owner of Mann Plumbing and MPI Solar, is an advocate with Citizens' Climate Lobby which is working to build the political will for a stable climate. Additionally he is a member of the Indiana Renewable Energy Association and the Hoosier Environmental Council.