Bloomington Green Drinks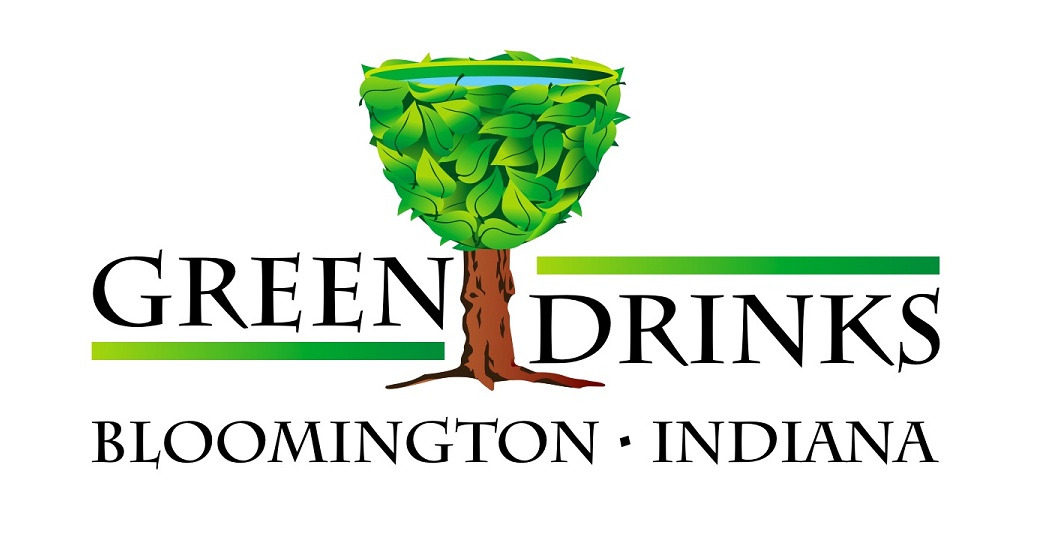 Green Drinks Bloomington is a lively, informal social networking event for people from all walks of life who are interested in making a greener world. Folks gather every month to share libations and ideas, discuss, debate, explore and make new friends and business connections.
GreenDrinks Bloomington is held the 4th Wednesday of every month from 5:30 – 7:30 pm at the Banquet Facility of the Upland Brewing Company located at 350 West 11th Street, Bloomington, IN.
There's a $5 suggested donation. Your donation helps Green Drinks Bloomington provide each month the opportunity for folks to meet and learn about our green world in a casual relaxed atmosphere. Thank you for your support!
Some food will be provided, (catered by Upland Brewery).
♦♦♦♦♦♦♦♦♦♦♦♦♦♦♦♦♦♦♦♦♦♦♦♦♦♦♦♦♦♦♦♦♦♦♦♦♦♦♦♦
"The Geology of Monroe County for Non-Geologists"
Join us today, May 25 at 6 pm to meet Todd Thompson, State Geologist of the Indiana Geological Survey. He will present a talk entitled "The Geology of Monroe County for Non-Geologists". Ever wonder why sinkholes occur where they do, or why quarries are placed at certain locations? Maybe you are curious about why your house is on limestone and your uncle's house a mile away is on sandstone. Did you know that natural gas is stored west of a fault in eastern Monroe County? These and the ubiquitous question-"Where can I find geodes?"- will be answered in this presentation.