Bloomington Green Drinks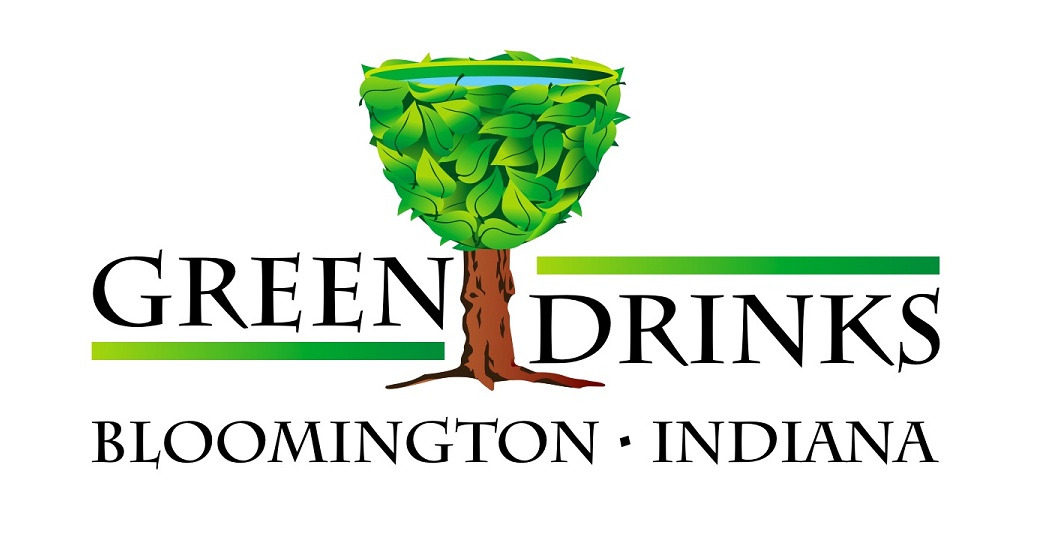 Green Drinks Bloomington is a lively, informal social networking event for people from all walks of life who are interested in making a greener world. Folks gather every month to share libations and ideas, discuss, debate, explore and make new friends and business connections.
GreenDrinks Bloomington is held the 4th Wednesday of every month from 5:30 – 7:30 pm at the Banquet Facility of the Upland Brewing Company located at 350 West 11th Street, Bloomington, IN.
There's a $5 suggested donation. Your donation helps Green Drinks Bloomington provide each month the opportunity for folks to meet and learn about our green world in a casual relaxed atmosphere. Thank you for your support!
Some food will be provided, (catered by Upland Brewery).
♦♦♦♦♦♦♦♦♦♦♦♦♦♦♦♦♦♦♦♦♦♦♦♦♦♦♦♦♦♦♦♦♦♦♦♦♦♦♦♦
"Mitigating the Plight of the Monarch"
On Wednesday, May 27 at 6 pm Sandy Belth, Assistant Naturalist with Monroe County Parks and Recreation and organizer of Bug Fest, will present a talk entitled, "Mitigating the Plight of the Monarch". Since 1996 there has been a sharp decline of the species Danaus plexipus, the Monarch butterfly in direct correspondence to increased use of agricultural herbicides. In this session we will highlight the plight of the Monarch and why it's migration is considered an endangered phenomenon. Discussion will focus on what is being done to mitigate its demise and how you can help.