Bloomington Green Drinks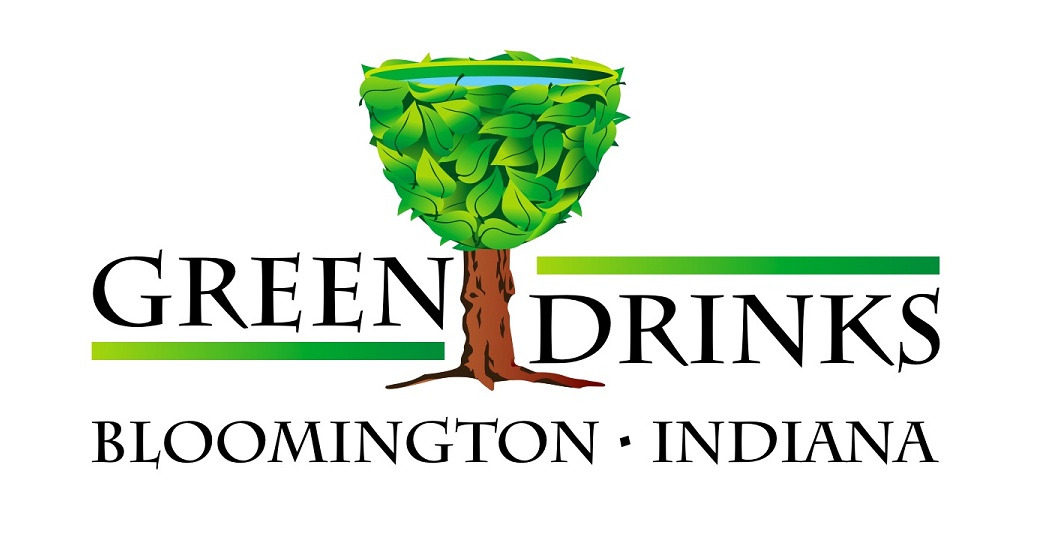 Green Drinks Bloomington is a lively, informal social networking event for people from all walks of life who are interested in making a greener world. Folks gather every month to share libations and ideas, discuss, debate, explore and make new friends and business connections.
GreenDrinks Bloomington is held the 4th Wednesday of every month from 5:30 – 7:30 pm at the Banquet Facility of the Upland Brewing Company located at 350 West 11th Street, Bloomington, IN.
There's a $5 suggested donation. Your donation helps Green Drinks Bloomington provide each month the opportunity for folks to meet and learn about our green world in a casual relaxed atmosphere. Thank you for your support!
Some food will be provided, (catered by Upland Brewery).
♦♦♦♦♦♦♦♦♦♦♦♦♦♦♦♦♦♦♦♦♦♦♦♦♦♦♦♦♦♦♦♦♦♦♦♦♦♦♦♦
Indiana Climate Change Impacts Assessment
On Wednesday, February 21 at 6 pm Jeff Dukes, Director of the Purdue Climate Change Research Center, will discuss a series of reports under the umbrella of the Indiana Climate Change Impacts Assessment. The reports will provide accessible, credible climate science information concerning agriculture, energy, water, forests, health, tourism and other topics specific to Indiana. The Green Drinks Presentation is co-sponsored by Citizens' Climate Lobby, a non-partisan organization working on national legislation to address climate change, and Earth Charter Indiana, a state-wide chapter of an international organization that fosters respect and care for the community of life, ecological integrity, social and economic justice, and democracy, non-violence and peace.