Bloomington Green Drinks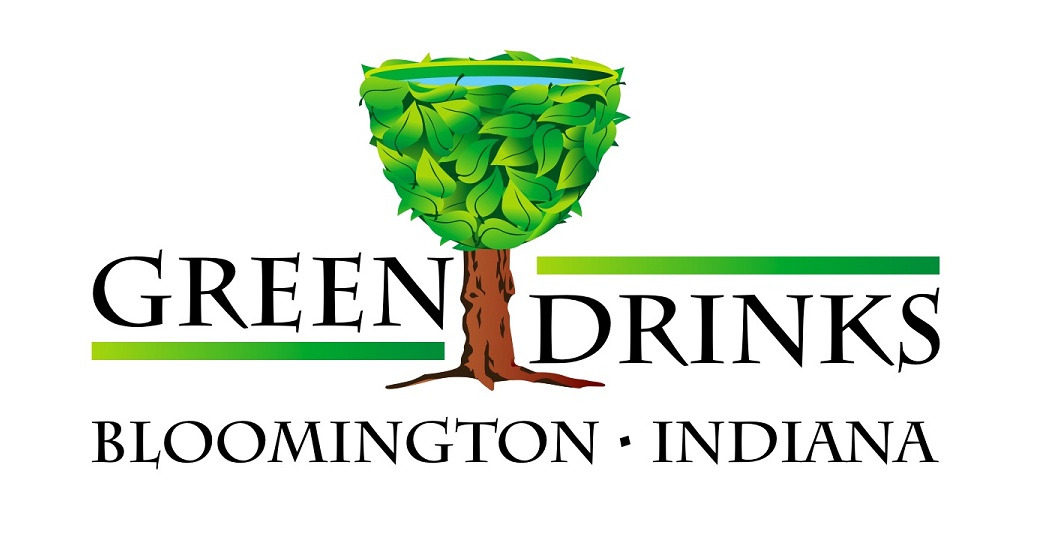 Green Drinks Bloomington is a lively, informal social networking event for people from all walks of life who are interested in making a greener world. Folks gather every month to share libations and ideas, discuss, debate, explore and make new friends and business connections.
GreenDrinks Bloomington is held the 4th Wednesday of every month from 5:30 – 7:30 pm at the Banquet Facility of the Upland Brewing Company located at 350 West 11th Street, Bloomington, IN.
There's a $5 suggested donation. Your donation helps Green Drinks Bloomington provide each month the opportunity for folks to meet and learn about our green world in a casual relaxed atmosphere. Thank you for your support!
Some food will be provided, (catered by Upland Brewery).
♦♦♦♦♦♦♦♦♦♦♦♦♦♦♦♦♦♦♦♦♦♦♦♦♦♦♦♦♦♦♦♦♦♦♦♦♦♦♦♦
"Indiana's Increasing Solar Energy Resource"
Today at 6 pm, 7/27/16, Darrell Boggess, Solar Indiana Renewable Energy Network (SIREN) volunteer and retired industrial engineer, will present a talk entitled "Indiana's Increasing Solar Energy Resource". SIREN, a project of the nonprofit Center for Sustainable Living, is an educator and promoter of renewable energy and energy conservation. SIREN presents free public Going Solar programs at libraries, churches and civic groups to help people learn about renewable energy performance, cost and availability.