Bloomington Green Drinks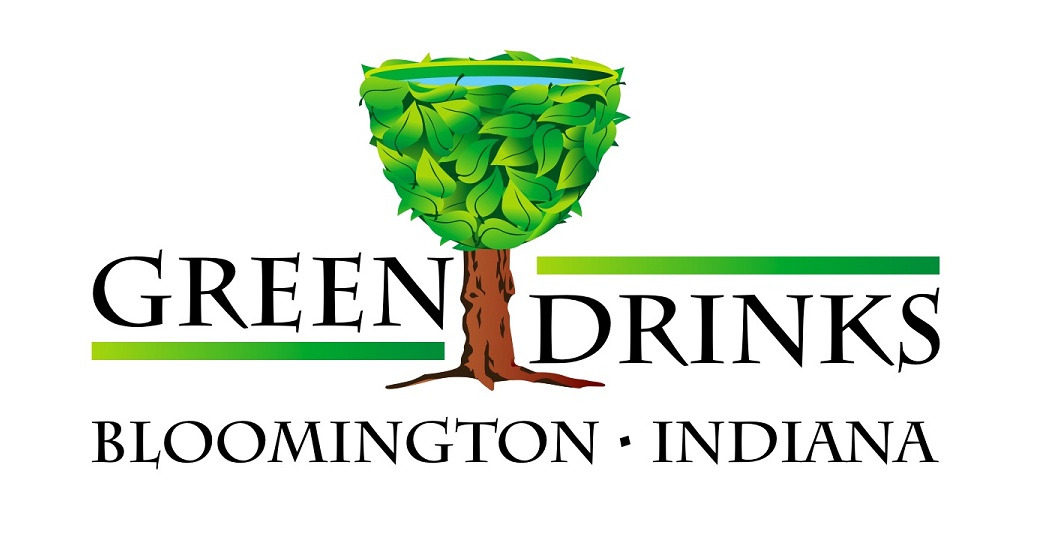 Green Drinks Bloomington is a lively, informal social networking event for people from all walks of life who are interested in making a greener world. Folks gather every month to share libations and ideas, discuss, debate, explore and make new friends and business connections.
GreenDrinks Bloomington is held the 4th Wednesday of every month from 5:30 – 7:30 pm at the Banquet Facility of the Upland Brewing Company located at 350 West 11th Street, Bloomington, IN.
There's a $5 suggested donation. Your donation helps Green Drinks Bloomington provide each month the opportunity for folks to meet and learn about our green world in a casual relaxed atmosphere. Thank you for your support!
Some food will be provided, (catered by Upland Brewery).
♦♦♦♦♦♦♦♦♦♦♦♦♦♦♦♦♦♦♦♦♦♦♦♦♦♦♦♦♦♦♦♦♦♦♦♦♦♦♦♦
Welcome to Green Drinks Bloomington 2014! We look forward to a great year of fantastic speakers and opportunities to connect.
On Wednesday, June 25 at 6 pm Lisa Sideris, Associate Professor of Religious Studies at IU and Director of IU Consortium for the Study of Religion, Ethics and Society, will present a program entitled, "Children's Nature Study, Empathy, and Wonder: 1900-Present". The presentation focuses on children's nature-study movements, with particular attention paid to nature-study figures such as Liberty Hyde Bailey, Rachel Carson, E.O. Wilson, and Richard Louv. Sideris will explore the scientific (evolutionary) and religious rationales that have been forward (often in tandem) in support of children's nature education and the cultivation of empathy through connection with the natural world.
On Wednesday, July 23 at 6 pm Jana Pereau and Robert Meitus, Citizens' Climate Lobbyists, will discuss the work of Citizens' Climate Lobby (CCL), a non-profit advocacy organization focused on national policies to address climate change. CCL trains and supports volunteers to engage elected officials and media to generate the political will for solutions that will stabilize the earth's climate. CCL's key legislative proposal is a graduated, "revenue-neutral", national carbon fee and dividend program with revenues paid back to households. Pereau and Meitus will discuss this proposal, CCL's methodology, Bloomington's active CCL chapter, and their experience at the June CCL conference in Washington, D.C., where CCL representatives meet with nearly every member of congress or their staff.