Kankakee Green Drinks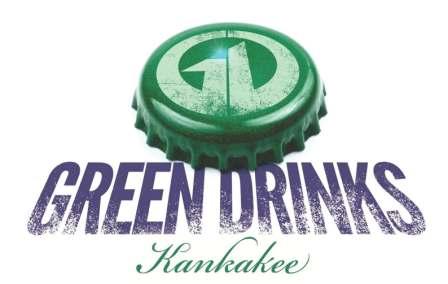 The Pilot Hill Wind Farm
Presented by
Jon Baker, project developer for EDF Renewable Ener5gy. Jon joined the company in 2013 after 5 years of development experience with other firms in the Philadelphia and Chicago area. As part of his duites, Jon was responsible for the final preparation of the Pilot Hill Wind farm before construction and any on-going permitting and real estate issues. Jon graduated with a B.A. in Political Science in 2006 and recieved his MBA from the University of Chicago in 2013.
Tuesday, July 21, 2015
The program is free and open to the public
6-6:30 p.m. networking • 6:30-8 p.m. program
Brickstone Brewery 557 William Latham Drive, Bourbonnais
Menu items and drinks will be available for purchase.
Come, bring a friend, and learn about the current role of renewables in US power sector and renewable economics, the steps to develop a wind farm (site identification, development milestones, environmental studies, permitting), construction of a wind farm (roads, foundations, erection), and operation of a wind farm and interaction with the grid (i.e. where the power goes).EDF RE is a developer, owner, and operator of renewable projects in the U.S., Canada, and Mexico. Additionally, EDF currently owns projects totalling over 3,000 MW and is currently constructing another 1,370 MW throughout North America. EDF operates an additional 9,300 MW for 3rd parties as part of its O&M services. In addition to the 175 MW Pilot Hill project currently reaching COD, EDF intends to construct the 200 MW Kelly Creek project in Kankakee and Ford counties in 2016.
For more information, see the second page of the flyer at:
http://www.kcc.edu/Community/sustainability/resources/Documents/green-drinks-f-20150721.pdf
The event is sponsored by the Council for Community Sustainability,
a public outreach group created as part of Kankakee Community College's sustainability initiative.
For more information, contact Bert Jacobson at 815-802-8242.