Kankakee Green Drinks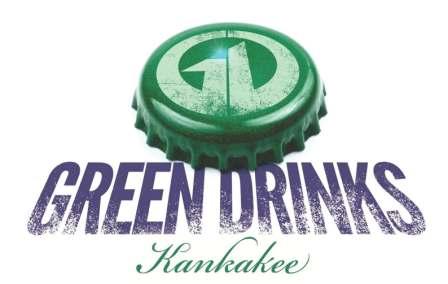 The Influence of Clouds on the Climate:
Past, Present, and Future
June 20, 2017
Presenter
​Dylan Gaeta
University of Chicago
The program is free and open to the public.
6:00-6:30 p.m. Networking
6:30-8:00 p.m. Program
Brickstone Brewery 557 William Latham Drive, Bourbonnais
Menu items and drinks will be available for purchase.
​Dylan Gaeta is a Geophysical Sciences Ph.D. candidate at the University of Chicago. He will be speaking about how clouds play a role in climate change and how they are best used in climate predicting models.
Clouds are, in fact, the largest source of uncertainty in our attempts to quantify Earth's climate sensitivity. Clouds possess a unique quality in that they can either warm or cool Earth's surface, depending on their composition and spatiual location in the atmosphere. Dylan is taking part in StratoClim 2017, an aircraft research mission that is taking measurements of clouds without satellites, by flying into the stratosphere to take measurements on water vapor and cirrus cloud composition. ['Cirrus' comes from the Latin, cirrus​ meaning a ringlet or curling lock of hair; cirrus clouds are thin, wispy strands]. At the heart of it all will be the scientific questions we are concerned about, and seek answers to CO2 induced climate change.
Green Drinks is an international organization consisting of local groups who meet monthly to network and discuss sustainable and environmental topics. Green Drinks Kankakee meets the third Tuesday of the month at Brickstone Brewery in Bourbonnais. Networking starts at 6 pm and the presenation begins at 6:30 pm. This is a free program and open to the public. Please come and bring a friend.
Food and drinks are available for purchase.
If you would like more information, contact Julie Larsen at 708-828-4325.