Kankakee Green Drinks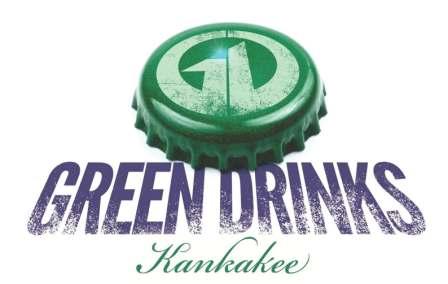 The Kankakee River National Water Trail
March 21, 2017
Presenter
​Mike Cassagrande
The program is free and open to the public.
6:00-6:30 p.m. Networking
6:30-8:00 p.m. Program
Brickstone Brewery 557 William Latham Drive, Bourbonnais
Menu items and drinks will be available for purchase.
​There are 133 miles of the Kankakee River in both Indiana and Illinois which have been recently designated as part of the National Water Trails Sysytem. Mike Cassagrande, our presenter, helped get the designation for the Illinois section of the trail. He will tell us more about what being part of the trail sysytem memans, how to enjoy it, and what the future plans are for one of the cleanest rivers in the Midwest.
Green Drinks is an international organization consisting of local groups who meet monthly to network and discuss sustainable and environmental topics. Green Drinks Kankakee meets the third Tuesday of the month at Brickstone Brewery in Bourbonnais. Networking starts at 6 pm and the presenation begins at 6:60 pm. This is a free program and open to the public. Food and drinks are available for purchase.
If you would like more information, contact Julie Larsen at 708-828-4325.