Kankakee Green Drinks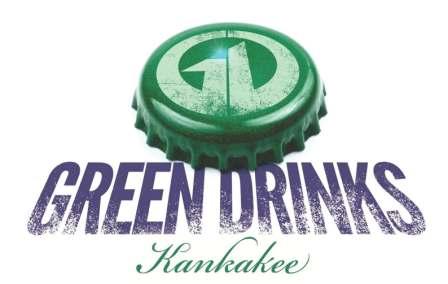 A Showing of the Award Winning Film
Everglades of the North:
The Story of the Grand Kankakee Marsh
​Tuesday, February 20, 2018
The program is free and open to the public.
6:00-6:30 p.m. Networking
6:30-8:00 p.m. Program
Brickstone Brewery 557 William Latham Drive, Bourbonnais
Less than a century ago, there was an area in the Midwest that resembled the swamplands of Florida's Everglades. Sometimes called the "Everglades of the North", The Grand Kankakee Marsh once saturated nearly a million acres in Northern Indiana and a portion of Illinois.
The grand marsh was home to some of the highest concentrations of wildlife on the plane, referred to as Chicago's food pantry, and industrialists made their fortunes from its seemingly endless natural resources. Pretty amazing!! Today less than 5% of the Grand Kankakee Marsh has survived man's advances, but with a better understanding of the important role wetlands play in the environment, there is a renewed effort to restore part of what was lost.
The movie is about an hour long which will leave plenty of time for discussion afterwards. For more information regarding the movie
Like us on FACEBOOK
. Green Drinks is an international organization consisting of local groups who meet monthly to network and discuss sustainable and environmental topics. Green Drinks Kankakee meets the third Tuesday of the month at Brickstone Brewery in Bourbonnais. Networking starts at 6 pm and the presentation begins at 6:30 pm.
This is a free program and open to the public.
Please come and bring a friend.
Food and drinks are available for purchase.
If you would like more information, contact Julie Larsen at 708-828-4325