Kankakee Green Drinks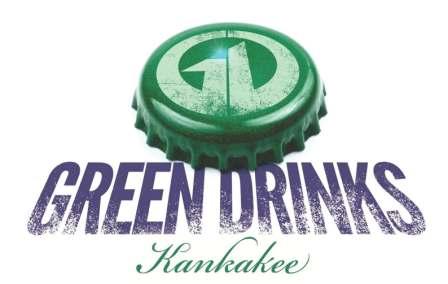 Sustainability Education
in Area Schools
Presented by Mr. Christopher Shoup,
science teacher with Kankakee School District 111
Tuesday, May 28, 2013
The program is free and open to the public.
6-6:30 p.m. networking • 6:30-8 p.m. program
TUCCI'S
1560 N. State Rt.50 Bourbonnais
Menu items and drinks will be available for purchase
Christopher Shoup, educator and citizen scientist explains the importance of infusing sustainability concepts into the classroom. Shoup is one of 40 educators nationwide selected for a $10,000 National Audubon Society and Toyota fellowship grant, and will share how he applied the grant to enhance sustainability activities in his classes and throughout the school district.
The event is sponsored by the Council for Community Sustainability, a public outreach group
created as part of Kankakee Community College's sustainability initiative.
Scheduled 2013 Programs
June 25 – Lettuce Fish Aquaponics / Melanie Boehm
July 23 – Main Street Momence / Janine Loftus
August 27 – Kankakee River Data / Kevin Culver
September 24 – still open
October 22 – still open
November 26 – still open
*All events will be planned from 6:00 – 8:00 p.m.
*Presentations should begin about 6:30 and be completed by around 7:30 pm to allow for
networking before and Q & A afterwards
*Please advise in advance if any special equipment may be needed for the presentation.