Kankakee Green Drinks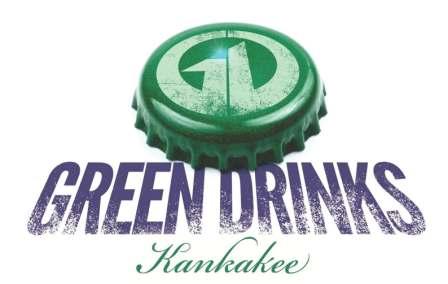 The AdequaMidewin:Consumer Supported Agriculture -
What is it and How Does it Work?
Presented by Eric Sexton,
Nature's Choice Farm
Tuesday, March 18, 2014
The program is free and open to the public
6-6:30 p.m. networking • 6:30-8 p.m. program
Breakstone Brewery
557 William Latham Drive, Bourbonnais
Menu items and drinks will be available for purchase
For over 25 years, Consumer Supported Agriculture (CSA) has become a popular way for consumers to buy local, seasonal food directly from a farmer. Interested consumers purchase a "share" and in return receive a bag of seasonal produce each week throughout the farming season. Thinking about signing up for a CSA, or just want to learn more about what a CSA is and how it works? Come on out.
The event is sponsored by the Council for Community Sustainability, a public outreach group created as part of Kankakee Community College's sustainability initiative.
For more information, contact Bert Jacobson at 815-802-8242.