Kankakee Green Drinks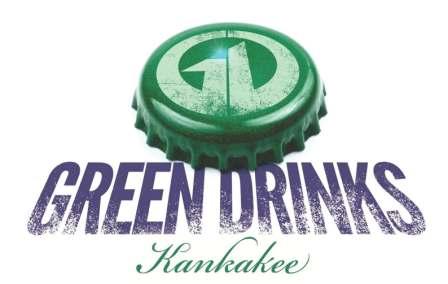 Bourbonnais' New Community Garden
May 16, 2017
Presenter
​Jim Duggan
The program is free and open to the public.
6:00-6:30 p.m. Networking
6:30-8:00 p.m. Program
Brickstone Brewery 557 William Latham Drive, Bourbonnais
Menu items and drinks will be available for purchase.
​Jim Duggan is the Director of Instruction at Bourbonnais Elementary School District 53. He is spearheading the community garden project on school district property next to the Bourbonnais Library. He will be discussing how the garden came to be, the stakeholders involved, and the straw bale gardening technique they are utilizing for the first year. Whether you are interested in starting a community garden in your neighborhood, want to learn about staw bale gardening in your back yard, or how you can get involved in this community garden, this will be a great program.
​Why straw bale gardening? Since the vegetables and flowers will be planted into straw bales and not diretcly into the ground, there is less weed pressure and the extra moisture drains effectively --but the bales do need to be prepared before planting can occur. Also, the plot sizes are not the same since the gardeners may request the number of straw bales they would like to plant. This fun technique will be perfect for a variety of participants with a variety of gardening experiences.
Green Drinks is an international organization consisting of local groups who meet monthly to network and discuss sustainable and environmental topics. Green Drinks Kankakee meets the third Tuesday of the month at Brickstone Brewery in Bourbonnais. Networking starts at 6 pm and the presenation begins at 6:30 pm. This is a free program and open to the public. Please come and bring a friend.
Food and drinks are available for purchase.
If you would like more information, contact Julie Larsen at 708-828-4325.