Kankakee Green Drinks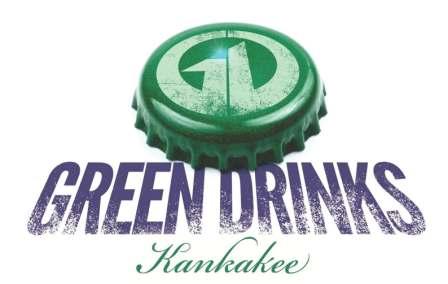 Aqua Illinois Expansion
and How It Will Impact the Kankakee River
with
Mike Stone, Aqua Illinois Plant Manager
​Tuesday, November 21, 2017
The program is free and open to the public.
6:00-6:30 p.m. Networking
6:30-8:00 p.m. Program
Brickstone Brewery 557 William Latham Drive, Bourbonnais
Mike will present Aqua's latest expansion information and plans. He will also address how the ewxpansion will impoact the Kankakee River. Mike's primary role at Aqua is to ensure that the water treatment plant is operated effectively and efficiently.
. Green Drinks is an international organization consisting of local groups who meet monthly to network and discuss sustainable and environmental topics. Green Drinks Kankakee meets the third Tuesday of the month at Brickstone Brewery in Bourbonnais. Networking starts at 6 pm and the presentation begins at 6:30 pm.
This is a free program and open to the public.
Please come and bring a friend.
Food and drinks are available for purchase.
If you would like more information, contact Julie Larsen at 708-828-4325
PLEASE NOTE: There will be NO meeting in December or January. The February meeting will feature "The Everglades of the North" with a discussion afterwards.