Aurora Green Drinks

AURORA GREEN DRINKS
@ Ballydoyle Irish Pub, Downtown Aurora, IL
New York St
Second Tuesdays

February 9, 2016
6:30 pm – 8:30 pm
-http://www.briefingwire.com/pr/aurora-il-green-drinks-presents-opportunities-for-environmental-sustainability
Join us in downtown Aurora, IL at the Ballydoyle Restaurant for our monthly Aurora Green Drinks, on Tuesday February 9th from 6:30 to 8:30 PM.
Our Green Drinks speaker is Jeff Gahris, a retired environmental engineer with over 30 years in state and federal environmental agencies.
Jeff is a Solar Ambassador and has been active throughout DuPage County advocating good environmental stewardship. He has also been active in the Sierra Club and the Illinois Solar Energy Association.
For the past year, he was worked with SCARCE to help implement a grant from Elevate Energy to help numerous residents better manage their household energy use.
--------------------------------------------------------------------------------------------------------------------------------------------------------
Can people prepare for new local jobs in the energy sector?

What affordable new technologies reduce energy waste and produce power?

How will new manufacturing industries be created in our local communities?
Join us for an inspiring evening with Michelle Knox, energy solutions advocate, educator and green jobs generator in the capital city of Springfield, IL. Success stories showcase how local business, community leaders and residents can work together using new technologies to reduce waste and build renewable energy production systems in our own neighborhoods.
Guest Speaker Michelle Knox

Illinois Solar Energy Association (ISEA) Board Member
WindSolarUSA, Inc. Founder, Owner

Biography
WindSolarUSA, Inc. is a turn-key renewable energy solutions company based in Central Illinois. Michelle began research and development for WSU in September of 2008. Michelle's goal is to educate and equip business owners, residents and agricultural producers to invest in their own future, creating and achieving goals for local energy self-sufficiency.
A friend once asked Michelle, "Could I invest in a solar system, have it pay for itself, then produce enough energy to pay for itself in the future?" Michelle began researching to find the answer, discovering more and more good news along the way. This question led her on the journey to launch her own career in renewable energy development, focusing on technologies made in America.
Entrepreneurship
Michelle creates local green jobs and trains future leaders through WindSolarUSA team projects throughout Central Illinois. WSU leads LED lighting projects to reduces energy waste and designs solar photovoltaic and wind installations to produce power. Michelle's installations range from 1kW to 120kW in size and include several downtown Springfield businesses such as Maldaner's Restaurant, Highlander Properties, and the non-profit United Cerebral Palsey (UCP) organization. WSU also repaired the existing, foreign made, inoperable, wind turbine at Southwind Park in Springfield by retrofitted it with American made technology.
Energy Sector Job Training
Michelle is a Solar Photovoltaic (PV) and Solar Thermal Certified Site Assessor, and has completed requirements to become a Wind Site Assessor. Michelle received her training through the Midwest Renewable Energy Association (MREA) in Custer, WI. She is certified to lead professional instruction in:

Fundraising
To help make early solar installation projects affordable, Michelle wrote and received multiple grant funding awards from the USDA Rural Energy for American Program (REAP) and the Illinois Clean Energy Community Foundation (ICECF). As the Development Director for a private, east-side elementary school in Springfield, Michelle raised funds through local individual and business contributions, and by writing grant requests to raise the quality of life for economically under-resourced children and their families. Michelle's ten year career as a Montessori teacher provides a solid foundation of educational principles for her renewable energy advocacy and training initiatives.
Local & State Advocacy
Michelle has been working to advance the solar market statewide since her election to the Illinois Solar Energy Association (ISEA) board in January of 2013. As an ISEA instructor, Michelle trains students to be site assessors, designers and PV sales representatives. As an advocate for the Clean Jobs Bill and the Clean Power Act, Michelle has spoken on the steps of the Capitol by special invitation of the Sierra Club and Clean Jobs Coalition. At the Earth Day Rally, Michelle represented the interests of small renewable energy businesses across the state of Illinois.

Rural Economic Renewal
A long-time resident of the Village of Owaneco, Michelle has served on the Village Board for 15 years. She proposed and was awarded a USDA Community Facilities Grant to install an early warning siren to help her community safe in the event of disaster. She also organized the fundraising charge to save Owaneco's historical community gymnasium built in 1927. Michelle is married to Jim Knox. They enjoy their quiet village life with Mikella, Corey and George the Wonder Dog.

WindSolarUSA Website > WindSolar USA FB Page > Photos approved for Use >
POWERED BY THE GREEN PROJECTS ALLIANCE of FOX RIVER VALLEY AND
FRIENDS!
Aurora Green Drinks
"Putting Human Health Back into the Sustainability Equation"
2nd Tuesdays, 6:30 PM to 8:30 PM
Next Meeting :
May Meeting: May 12, 2014
Ballydoyle Irish Pub & Restaurant
New York St., Aurora, IL 60506
Safe & Sustainable Living Starts with the Soil
If you want to grow healthy and safe food for your bodies
in an urban community like Aurora, IL
this is the talk for you.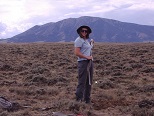 Our presenter this month, USDA Soil Scientist for Aurora, Kristine Ryan points out that:
It is rare that in this urban jungle we give too much thought to the living ecosystem below our feet!
Soil is the foundation of life and we all should know a little bit about it in order to conserve it.
With only 2% of the U.S population living on farms, it's more important than ever to reach the urban sector to connect them back to the land.
Urban farms, community gardens, and farmers markets are more prevalent due to the growing
interest in "local" food.
This discussion is geared to individuals who just want to know more about the world beneath their feet!
---------------------------------------------------------------------------------------------------------------------------------------------------------------------------------------------------------------------------------------------------------------------------------
April 14, 2014
Prairie Walk Pond: Resilient Beauty with Native Plants (Inaugural Presentation)
PrairieWalk Pond is a city park in Lisle, Illinois that provides an inspiring example of how a naturalized stormwater basin can provide multiple economic, social and environmental benefits for a community. Planning Resources' ecologists and landscape architects combined their skills to produce a signature landscape that incorporates the functionality and durability of native vegetation with the aesthetic beauty of a landscaped urban park. The resilience of the native vegetation and sustainable materials was dramatically tested during the spring flooding of 2013. The presentation shared this unique model project by highlighting the design and development of the park, lessons learned and future applications for your green infrastructure or green building projects.
Green Drinks Inaugural Presenter:

Scott Kuykendall, Senior Ecologist-Planning Resources Inc.

During his fifteen years of experience as an environmental scientist and ecologist, Mr. Kuykendall has focused on wetland ecology, water resources, and ecological restoration. Scott has also dedicated much of the past decade to the study of sustainability, green infrastructure and eco-system services. He has earned a Bachelor of Science degree in Environmental Planning from Southern Illinois University in Carbondale, a Graduate Certificate in Environmental Management and Sustainability from Illinois Institute of Technology and is a LEED Accredited Professional with the U.S Green Building Council.
Our next meeting will be held on Tuesday May 12th at the Ballydoyle Irish Pub in Downtown Aurora from 6:30 PM to 8:30 PM.
Our featured speaker for May will be a USDA Soil Scientist discussing Urban Gardening.
We have launched our first event , but still would like to hear from you. Please fill out our online
https://www.eventbrite.com/preview?eid=15638914414