Boise Green Drinks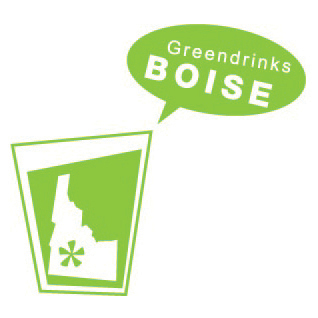 Green Drinks Boise is the last thursday of every month.
The fun starts at 5:30 and goes until the conversations fade. Show up when you can and stay as long as you like.
Venue: Typicall at Bitter Creek Ale House, 8th Ave but April of 2013 we will be at Flatbread Pizza at 610 Main, we will have a big table. Look for the group and introduce yourself.
Join our Facebook page for updates and reminders:
Or Join the email list for updates and reminders:
Contact: Derek Hurd dhurd@gravitaslc.com
This is straight off www.wikipedia.org:
"Green Drinks is an informal networking event where environmentally minded people meet over drinks. Started in London in 1989, by Edwin Datschefski, Paul Scott and friends, it has spread to 51 cities in the United Kingdom, 400 in the U.S. and many more in Canada, Germany, Poland, Sweden, the Netherlands, Japan, New Zealand, Australia, Chile, Puerto Rico and Lebanon. As of September 2010, there are over 737 Green Drink Chapters worldwide."
Green Drinks has some guidelines, they can be found here: http://www.greendrinks.org/Start
The idea is to bring like minded people together. You do not have to be in the profession, or be an urban farmer, we are looking for anyone who is interested in sustainability join us. Bike Commuters, Compost Gardeners, Energy Engineers, Hedgefund Managers, Production Industry Employees - we can all learn from knowing each other and develop great connections.
See you soon.