Decorah Green Drinks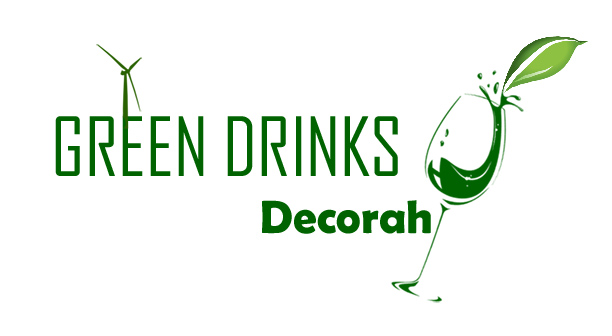 Green Drinks is a global movement to bring green professionals and sustainability minded people together in open conversation, to share ideas and to share a drink. The Winneshiek Energy District and Green Iowa AmeriCorps are bringing this inspired movement to our beautiful city of Decorah, Iowa.
Green Iowa and the Winneshiek Energy District are partners in helping local residents reduce their energy usage, and helping local businesses convert to renewable energy systems. Their mission also includes outreach efforts to organize residents in energy conservation and give them a voice on energy issues.
Our next Green Drinks gathering
Date: January 19th, 2017.
Time: 5:00pm
Venue: Java John's Coffee House
Why: To bring together green professionals and sustainably-minded
residents for good company and constructive conversation.
Contact: greeniowaWED@gmail.com
Facebook: http://www.facebook.com/groups/GreenDrinksDecorah/