Cedar Valley Green Drinks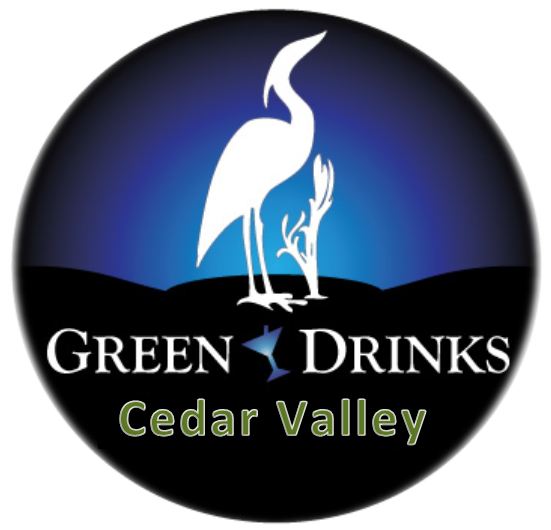 Welcome everyone! This is the bulletin board for Green Drinks Cedar Valley where dates and locations will be posted. We plan on having a get-together the first Thursday of every month at 5:30 pm.
The purpose of this organization is to get people together who are like-minded to talk about community/world issues involving the environment we live in. This applies to anyone! Typically, we will have a special guest every session to kickstart conversation. Hope to see you all soon!
Next Meeting: Thursday November 5, 2015 at 5:30 PM
Venue: The Octopus on College Hill
Guest: Just in time for winter preparation, Green Iowa AmeriCorps will be leading our next discussion. Green Iowa is a community service program that help residents become more green. This is achieved through home energy audits and weatherizations as well as green outreach and education. For futher information on the group check out: http://www.greeniowaamericorps.org/ See you there!
_______________________________________________________________________________________________________________________________________________________________________________
Previous Guest Speakers:
October: Ed Gruenwald, Director at Hartman Reserve Nature Center. Check out https://www.hartmanreserve.org/ to keep up to date on programs, events, and the renovation project.
September: Social time!
August: Pete Olson from Cedar Falls Utilities. For information about CFU's Simple Solar program check out http://www.cfu.net/save-energy/simple-solar.aspx
July: Rachel Cowell and Eileen Tucker of NextGen Climate. The main goal of this organization is to bring climate change to the forefront of American politics by demanding clean energy solutions from candidates in Iowa. https://nextgenclimate.org/
June: Lori Eberhard with the Iowa Department of Natural Resources and Park Ranger at George Wyth State Park. Further information on Georgy Wyth can be found at http://www.iowadnr.gov/Destinations/StateParksRecAreas/IowasStateParks/ParkDetails.aspx?ParkID=610125&idAdminBoundary=182
May: Kristine Beenken from Cedar Valley Bicycle Collective! The CVBC is a fantastic non-profit organization that provides all things biking to the Cedar Valley community. For further information: http://www.cvbikecollective.org/
April: Maudena Kroeger from Norwex http://www.norwex.biz/pws/dejapeterson/tabs/home.aspx If there are any products you are interested in please contact Maudena directly at mkroeger@cfu.net. Thank you for your support of green products that can benefit yourself, your family, and the community.
March: Lindsay Kaiser from Kaiser Farms http://www.kaiserfarmfresh.com/ Please check them out for Community Supported Agriculture and how it can can impact your life.
February: Tom Wickersham of the Cedar Falls Food Coop http://cedarfallsfoodcoop.com/ https://www.facebook.com/CedarFalls.Coop See what you can do to help support a local Coop.
_______________________________________________________________________________________________________________________________________________________________________________
Contact:
Shane Wulf at wulfsa11@gmail.com
Josh Balk at chaulus@msn.com
https://www.facebook.com/groups/253076971493244/?fref=ts