Cedar Valley Green Drinks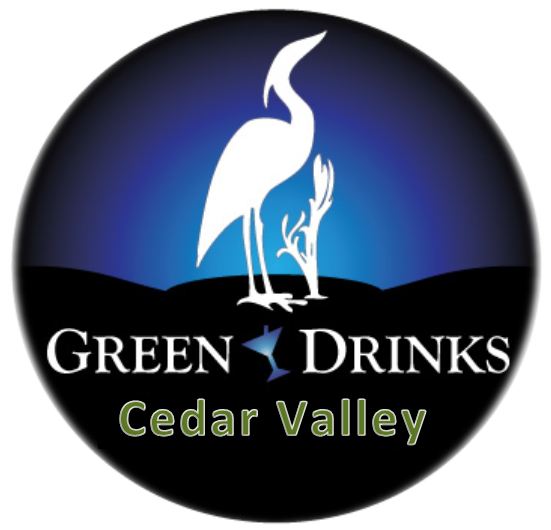 Is next on: October 2nd, 5:30 PM
Venue: Octopus on College Hill, Cedar Falls
Guest: Our guest this month is Eva Cameron from the Unitarian Universalists of the Cedar Valley and she will lead a discussion about mindfulness and green choices.
Here is piece UNI did on Ben:
http://uni.edu/newsroom/inspiration-just-around-the-river-bend
Contact:
Heather Chamberlain at hcransto@uni.edu
https://www.facebook.com/groups/253076971493244/?fref=ts
As some of you already know, I will be stepping down as host of Cedar Valley Green Drinks after our December event. I will be student teaching in the spring and will be too busy. If anyone is interested in taking up the mantle, please send me a message and let me know. Running the group is a minimal time commitment and rewarding for those trying to start the conversation about being a responsible citizen.
On that note, I am looking for speakers for October and November (As always, let me know if you have any topic or speaker suggestions!). I think December should be a big party to celebrate and honor all of our members and guest speakers. Thank you for your understanding and I'll see ya soon!
Welcome everyone! This is the bulletin board for Green Drinks Cedar Valley where dates and locations will be posted. We plan on having a get-together the first Thursday of every month at 5:30 pm.
The purpose of this organization is to get people together who are like-minded to talk about community/world issues involving the environment we live in. This applies to anyone! Typically, we will have a special guest every session to kickstart conversation. Hope to see you all soon!