Cedar Valley Green Drinks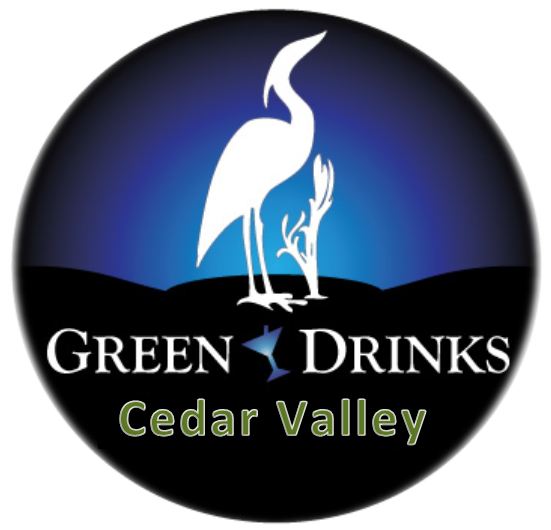 Is next on: February 6th, 5:30 PM
Venue: Octopus on College Hill, Cedar Falls
Guest: Nick Taiber - As a Cedar Falls city council member, he has a lot of experience with policies and issues that impact all of us.
See his column about bike licensing: http://wcfcourier.com/news/opinion/guest_column/bike-licensing-in-cedar-falls-is-counterproductive/article_dc48dc46-a8b6-5dee-83b0-b12d04f3057f.html
Contact:
Heather Chamberlain at hcransto@uni.edu
https://www.facebook.com/groups/253076971493244/?fref=ts
WE ARE EVOLVING! For the fall semester, we are trying a couple new things:
1. We are meeting at Octopus College Hill
2. We are meeting earlier in the evening (around 5:30)
3. We are meeting the first Thursday of every month


Welcome everyone! This is the bulletin board for Green Drinks Cedar Valley where dates and locations will be posted. We plan on having a get-together the first Thursday of every month at 5:30 pm.
The purpose of this organization is to get people together who are like-minded to talk about community/world issues involving the environment we live in. This applies to anyone! Typically, we will have a special guest every session to kickstart conversation. Hope to see you all soon!