Gold Coast Green Drinks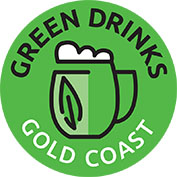 Is next on: 1st Wednesday of every Month @ 7:00 pm
Venue: "Town & Country" Motel and Restaurant. 2 Southport Nerang Road, Nerang, Gold Coast, Qld 4211
Contact: Mark Wren Email : mark@cherricomputers.com
www.facebook.com/GreenDrinksGC Please "Like" us.
Green Drinks (Gold Coast)
Green Drinks is a local group of warm forward thinkers with a common passion for
the Environment, Conservation and Sustainability. Green Drinks spans 60 Countries.
We meet at "Town & Country" Motel and Restaurant, Nerang on the 1st Wednesday of the Month @ 7.00 pm. Always a great night with excellent conversation flowing and Networking. Great food for those who wish to eat.

Contact Mark : mark@cherricomputers.com (07) 5537 8382 or 0416 365 859
www.meetup.com/greendrinksgc & www.greendrinksgc.com
www.facebook.com/GreenDrinksGC - Please "Like" us.
Email : greendrinksgoldcoast@gmail.com

"Town & Country" Motel and Restaurant 2 Southport Nerang Road, Nerang, Queensland 4211
Proudly sponsored by Cherri International (Computer Solutions) www.cherricomputers.com