Tallahassee Green Drinks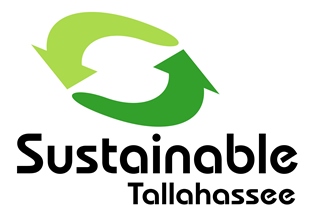 Is proud to host Green Drinks
on the last Monday of each month at 5:30, except December

Please join us . . .
On the last Monday of each month, people interested in making Tallahassee an Eco-friendly city meet up for conversation and a drink (or not) at informal sessions known as Green Drinks, hosted by Sustainable Tallahassee.
Come out, mix and mingle, enjoy great brew and a variety of softer beverages, too. Bring some friends; meet new ones! We have a lively mixture of people from all sects. It's a great way of catching up with people you know and also for making new contacts.
Our local Green Drinks has been in existence since 2008 and is organized and coordinated by Sustainable Tallahassee, so you'll always find a core group of Sustainable Tallahassee members present.
After a good visit we have a speaker each month on a topic that has a local or regional sustainability appeal. Having a speaker draws in new people each time and gives our Green Drinks a wider range to attract interested people. Average attendance is 60 and more people.
Find out more . . .
Sustainable Tallahassee's website (www.SustainableTallahassee.org) is where you'll find a calendar that includes upcoming Green Drinks events, location, and topics. On our Events page you'll be able to scroll through summaries of our past Green Drinks events and topics. Notices of Green Drinks are sent out to our Sustainable Tallahassee email list of over 1,200 contacts.
Send an email to us at admin@sustainabletallahassee.org with your name, phone number, and email address to get on our email list.
Hope to see you soon!