Chester Green Drinks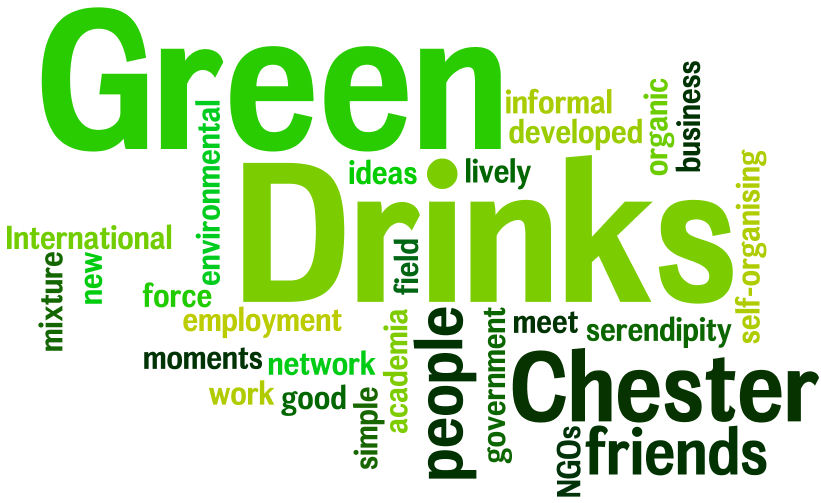 CHESTER Green Drinks formed in September 2009 and now has more than 80 individuals registered, representing local authorities, businesses, NGOs, charities, environmental consultancies and many others, all professional, passionate and curious people who want to exchange knowledge and contacts on the environment.
We meet approximately every 6-8 weeks, usually with a specific topic or theme in mind as a conversation starter.
We've done or talked about a lot of stuff since we started... environmental issues in Cheshire West & Chester / The End of the Line film screening / Green pub quiz / local cheese & fair trade wine / Lache Community Allotment Scheme / Rowlands Red Polls / renewable energy / feed-in tariffs / Guided Evening Walk / Sharp Solar Centre tour / Green Travel Schemes / Summer Farm Walk …
All events, communication and announcements are now managed via LinkedIn by Alice Rose Elliot.
Search for 'Chester Green Drinks' on www.linkedin.com or click http://tinyurl.com/ChesterGreenDrinks and join our group online. New members are always welcomed!