Santa Barbara Green Drinks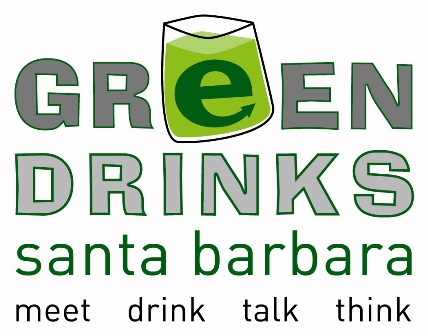 WHEN:
Tuesday, September 16, 2014
6:00pm until 8:00pm
$15
WHERE (rotates)
It's that glorious time of the year to fill up with SOL! Please join LoaTree as we host our 4th Annual Green Drinks benefit for the Sol Food Festival 2014. Come on down to Mattole Valley Naturals (130 N. Calle Cesar Chavez) on Tuesday, September 16th from 6-8pm where we'll be giving guests a sneak peak into all the amazing things the 5th Annual SOL Food Festival has to offer! Thanks to the Community Environmental Council for co-sponsoring this event.

What to expect at Green Drinks? If you like good music, great food, stellar drinks and fabulous people, then this is the night for you. Sip on a farm-to-bar cocktail while grooving to some sultry Americana while supporting all things Sustainable, Organic and Local (SOL).

FOOD
-Kotuku Elixir Bar & Superfood Store
-Isabella Gourmet Foods

DRINK
-Farm to Bar Cocktails with spirits from Ventura Spirits mixed with Nostrum shrubs or Juice Ranch's Endless Farmer
-Jun (a kombucha-like drink made with green tea and honey)
-Full Spectrum Green Drink Fountain from Mattole Valley Naturals
-1/4 pour samplers from Ventura Spirits
-Beer

MUSIC
-Adam Phillips

FUN
-Cooking demo with Pascale Beal.
-Warehouse Tours

Cost of entry is $15/person, which includes your first drink of choice and hors d'oeuvres courtesy of Kotuku. Entry tickets available at DOOR ONLY. Additional drink tickets can be purchased for $5.

Proceeds from Green Drinks support the SOL Food Festival, a one day community-created festival to raise awareness of the Sustainable, Organic, and Local food systems of Santa Barbara County. It is a place to connect, learn, create, network, and play our way to a brighter food future.

To learn more, visit www.solfoodfestival.com.

HOW:
Walk, cycle, bus, carpool, skate, rollerblade, wind-skate, unicycle, pogo stick, sail-bike, cartwheel, hop, skip, or jump.
WHO:
Anyone working on environmental issues or studying them, people interested in sharing ideas and networking in a green way, or anyone else interested in making the world a greener (better) place...the more the merrier!
WHY:
For fun, networking, sharing a drink at the end of the day, inspiration, business and pleasure.
NEW TO GREEN DRINKS?:

Just go up to someone and say hello, and you'will be made welcome


REMIND:

To get on this email circulation list, send an email to:
roots@loatree.com

If you are invited by a friend to come, the more the merrier, but please send along your e-mail address to
roots@loatree.com
so that you will receive future invitations from the organizers at LoaTree.com.

STATUS:
Informal, self-organizing network since...April-2007!!
GLOBAL:

Now active in OVER 600 Cities worldwide!
UK | USA | Canada | Australia | Germany | Sweden | The Netherlands | Argentina | Belgium | Brazil | Chile | China | Czech Republic | Denmark | Finland | France | Hong Kong | India | Ireland | Italy | Japan | Malta | Mexico | New Zealand | Poland | Puerto Rico | South Africa | Switzerland

URL: http://www.greendrinks.org