Santa Barbara Green Drinks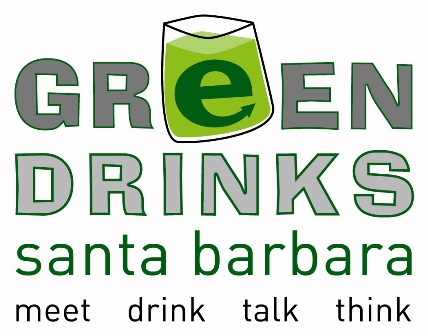 WHEN:
Tuesday, September 17th, 2013
6:00pm until 8:00pm
$15
WHERE (rotates)
Environmental Defense Center Courtyard
906 Garden St
Santa Barbara, CA 93101
LoaTree Presents.....
A Benefit for the SOL Food Festival
The Story of the Santa Barbara Public Market

Featuring: Margaret Cafarelli
Founder and Principal, Urban Development and Santa Barbara Public Market
Food provided by Whole Foods
Beer by Firestone Brewery and Wine.
Silent Auction. Please RSVP or questions at roots@loatree.com
HOW:
Walk, cycle, bus, carpool, skate, rollerblade, wind-skate, unicycle, pogo stick, sail-bike, cartwheel, hop, skip, or jump.
WHO:
Anyone working on environmental issues or studying them, people interested in sharing ideas and networking in a green way, or anyone else interested in making the world a greener (better) place...the more the merrier!
WHY:
For fun, networking, sharing a drink at the end of the day, inspiration, business and pleasure.
NEW TO GREEN DRINKS?:

Just go up to someone and say hello, and you'will be made welcome


REMIND:

To get on this email circulation list, send an email to:
If you are invited by a friend to come, the more the merrier, but please send along your e-mail address to
roots@loatree.com
so that you will receive future invitations from the organizers at LoaTree.com.

STATUS:
Informal, self-organizing network since...April-2007!!
GLOBAL:

Now active in OVER 600 Cities worldwide!
UK | USA | Canada | Australia | Germany | Sweden | The Netherlands | Argentina | Belgium | Brazil | Chile | China | Czech Republic | Denmark | Finland | France | Hong Kong | India | Ireland | Italy | Japan | Malta | Mexico | New Zealand | Poland | Puerto Rico | South Africa | Switzerland

URL: http://www.greendrinks.org