Santa Barbara Green Drinks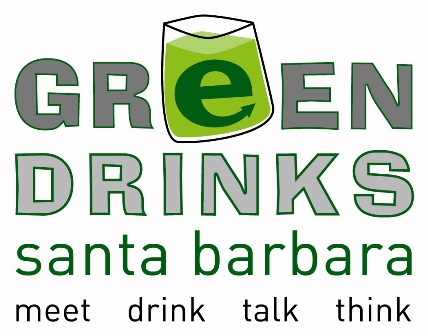 WHEN:
Wednesday, February 18, 2015
6:00pm until 9:00pm
FREE from 6 - 8pm, $10 after 8pm
WHERE (rotates)
SOhO Music Club and Restaurant
1221 State Street, Santa Barbara, CA 93101
In celebration of UCSB recently being named the Greenest Public University in the nation, LoaTree invites you to this year's first Green Drinks event on Wednesday, February 18th from 6-8pm! Join us at SOhO Restaurant and Music Venue (1221 State St) for an evening in commemoration of the university's sustainable success. For proud Gauchos and beyond, this event is open to everyone 18 and up!

SPECIAL GUESTS
We are excited to welcome Steve Gaines, the Dean of Bren School of Environmental Science & Management, and Mo Lovegreen, Director of UCSB Campus Sustainability, who will provide a brief overview of the different initiatives and organizations on the UCSB campus that led to this impressive ranking.

ENTERTAINMENT
-In addition to a brief program, music will be provided by Brengrass, the official band of the Bren School.
-@InterVals, the newest coed a cappella group at UCSB, will also grace the stage with their upbeat and new-age mixes.

FOOD & DRINK
$5 drinks and appetizers will be served throughout the night, courtesy of SOhO Happy Hour. ¡Olé!

COST OF ENTRY
While Green Drinks is a free event running from 6-8pm (donations welcomed), the door will start charging $10 after 8PM as Helo, a Santa Barbara based folk/rock trio, takes the stage.

All proceeds will be donated to Sprout Up, a local nonprofit organization that provides environmental and sustainability education to elementary schools free of charge.

Questions? Comments? Send us a Facebook message or email riley@loatree.com. See you on the 18th!

Santa Barbara Green Drinks, hosted by LoaTree, is a series of social gatherings intended to connect a broad section of our community interested in business, environmental responsibility and social good. This year LoaTree will be collaborating with Association of Environmental Professionals to bolster and enhance series programming. "Like" our page and stay up to date about future events here: www.facebook.com/greendrinkssb
HOW:
Walk, cycle, bus, carpool, skate, rollerblade, wind-skate, unicycle, pogo stick, sail-bike, cartwheel, hop, skip, or jump.
WHO:
Anyone working on environmental issues or studying them, people interested in sharing ideas and networking in a green way, or anyone else interested in making the world a greener (better) place...the more the merrier!
WHY:
For fun, networking, sharing a drink at the end of the day, inspiration, business and pleasure.
NEW TO GREEN DRINKS?:
Just go up to someone and say hello, and you'will be made welcome

REMIND:
To get on this email circulation list, send an email to:
roots@loatree.com
If you are invited by a friend to come, the more the merrier, but please send along your e-mail address to
roots@loatree.com
so that you will receive future invitations from the organizers at LoaTree.com.

STATUS:
Informal, self-organizing network since...April-2007!!
GLOBAL:
Now active in OVER 600 Cities worldwide!
UK | USA | Canada | Australia | Germany | Sweden | The Netherlands | Argentina | Belgium | Brazil | Chile | China | Czech Republic | Denmark | Finland | France | Hong Kong | India | Ireland | Italy | Japan | Malta | Mexico | New Zealand | Poland | Puerto Rico | South Africa | Switzerland

URL: http://www.greendrinks.org