San Rafael Green Drinks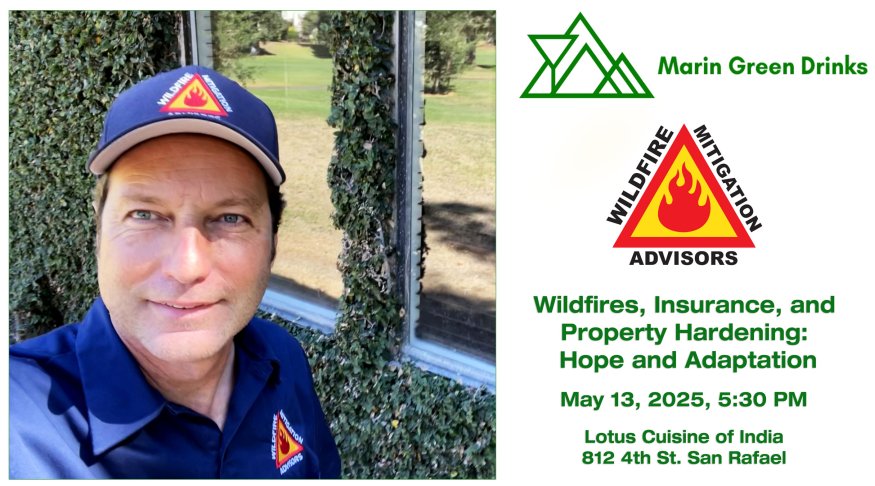 Marin Green Drinks
Monthly every 2nd Tuesday
5:30-7:30pm
NEXT: February 10, 2015
EMF Health and Safety
Alex Stadtner, Healthy Building Science
Location:
Lotus Cuisine of India Restaurant
704 4th Street
San Rafael, CA 94901
Phone: 415 456-5808
http://www.lotusrestaurant.com/

We offer you monthly lecturers with networking before and after.
Upcoming Lectures:

2015 Lecture Series
January 13, 2015
Running a Successful Green Business in Marin County
Susan Griffin-Black, Founder & Co-CEO, EO Products
February 10, 2015
EMF Health and Safety
Alex Stadtner, Healthy Building Science
March 10, 2015
Karin Vardaman, Director, California Wolf Recovery
April 14, 2015
Green Merchant Services - Commerce with Compassion
Jeff Marcous, CEO, Dharma Merchant Services
May 12, 2015
TBD
Interested in speaking? Got lecture recommendations?
Contact jodyceniceros@comcast.net
Relax, mingle and network with people who are
living and working as green as we can.
Beer, local wine, and dinner are available,
plus complimentary appetizers from our sponsor,
Lotus Cuisine of India Restaurant.
Contact jodyceniceros@comcast.net for more information, or to be added or removed from our invite list.