San Rafael Green Drinks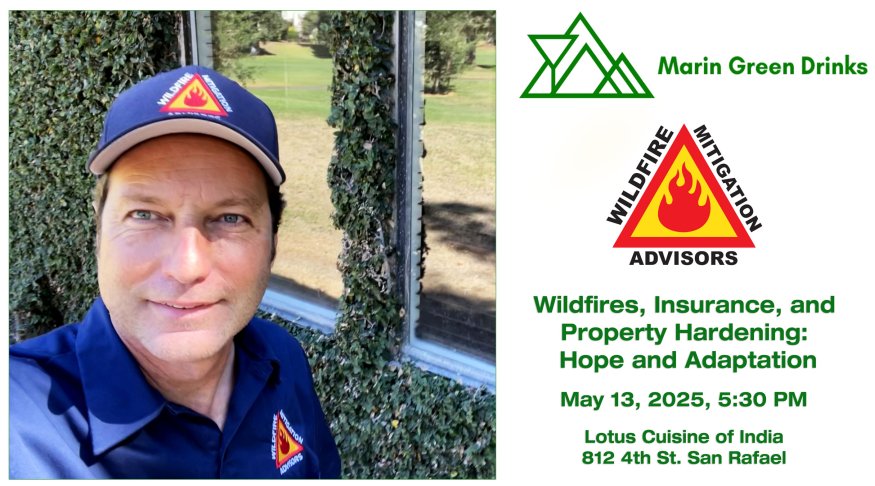 Marin Green Drinks
Monthly every 2nd Tuesday
5:30-7:30pm
Location:
Lotus Cuisine of India Restaurant
704 4th Street
San Rafael, CA 94901
Phone: 415 456-5808
http://www.lotusrestaurant.com/

We offer you monthly lecturers with networking before and after.
Upcoming Lectures:


2014 Lecture Series
October 14, 2014
The 2014 Bioneers Conference
Joshua Fouts, Executive Director
Bioneers | Collective Heritage Institute

November 11, 2014
Litter Free Business - Take the Pledge!
Carla Koop, San Rafael Clean Program

December 9, 2014
Holiday Party!
2015 Lecture Series

January 13, 2015
First lecture of 2015 TBD
February 10, 2015
EMF Health and Safety
Alex Stadner, Healthy Building Science


Interested in speaking? Got lecture recommendations?
Contact jodyceniceros@comcast.net

Relax, mingle and network with people who are
living and working as green as we can.
Beer, local wine, and dinner are available,
plus complimentary appetizers from our sponsor,
Lotus Cuisine of India Restaurant.
Contact jodyceniceros@comcast.net for more information.