Surrey Green Drinks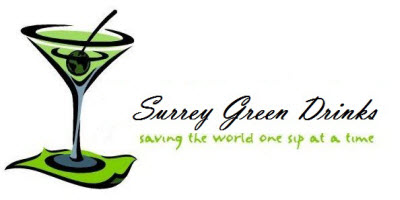 ABOUT GREENDRINKS SURREY
Meet up with others concerned about our common future!
GreenDrinks Surrey is an informal gathering of community activitists and environmentalists who get together to meet, discuss, and get to know each other in a relaxed atmosphere. Each GreenDrinks has a theme, with an informal presentation, to help participants feel connected and inspired by an issue.
We will be having our monthly meetings every 4th Wednesday of the month starting 5:30 till 8:30 pm at the venue below. We would have a seperate area with TV to run presentations if we want to.
Central City Brewing Co Ltd.
13450 102 Ave, Surrey, BC
Menu: Their specials on Wednesday are burger and a beer for $12.95 includes beef, chicken or veggie burger with fries and salad.
Next Meeting : August 26th , 2015
Join Green Drinks Surrey by LinkedIn and Facebook at:
www.linkedin.com/groups?gid=6770783
https://www.facebook.com/groups/surreygreengrinks/
Contact Information: gurpreet.kalsi@siemens.com
See you there!