Little Rock Green Drinks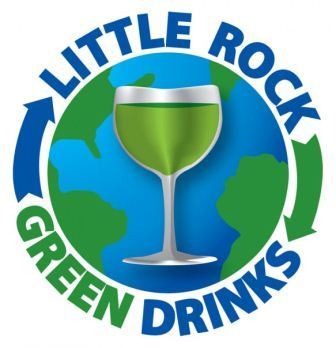 Little Rock Green Drinks celebrating 8 years of eco-networking!
According to one Green Drinker: " There was such a "buzz" in the air…..both a feeling and a sound!…..everyone was so interested in meeting others and finding out their interests. And it was such a welcoming, laid back group with so many diverse interests. If you weren't there, don't miss the next one! And bring a friend."
Little Rock Green Drinks meets from 5:30- 7:00 pm on the 2nd Tuesday of every month for a energetic and motivating social hour. Our meetup locations vary month to month, so stay tuned here or follow us on Facebook for the current month's meetup location.
October 11 - Green Drinks @ Diamond Bear Brewing Co. / Arkansas Ale House (600 N Broadway St, North Little Rock 72114)
You won't want to miss this one folks! We're getting back into the swing of things after summer vacations, and looking for the best turnout yet! Bring a friend, or two, and come join us at Little Rock's first production brewery to taste some of the finest brews this state has to offer.
October 11 - Little Rock Audubon Center Fall Open House (4500 Springer Blvd, Little Rock 72206, 4:30-6:30)
If you can't make Green Drinks, or want a little pre-game, stop by the LR Audubon Center for their Fall Open House to learn about all of Audubon's great initiatives highlighting work in environmental education, conservation, and energy efficiency. Audubon will also be launching a new "Plants for Birds Program". Nibbles and drinks provided.
November 13 - Fall Green Drinks
In lieu of election night, we are shifting Green Drinks to Sunday, November 13th, at Heather's house to welcome the Fall season and cooler weather! Snacks and refreshments will be served, but feel free to bring something to share. There is also a supermoon visible this night so maybe we'll catch a glimpse! For the address/directions, please email littlerockgreendrinks@yahoo.com. Thanks and see y'all there!
All shades of green are welcome!!!
Contact us: littlerockgreendrinks@yahoo.com