Little Rock Green Drinks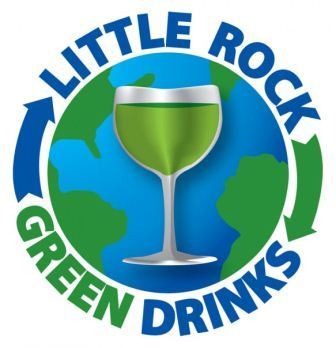 Little Rock Green Drinks celebrating 8 years of eco-networking!
According to one Green Drinker: " There was such a "buzz" in the air…..both a feeling and a sound!…..everyone was so interested in meeting others and finding out their interests. And it was such a welcoming, laid back group with so many diverse interests. If you weren't there, don't miss the next one! And bring a friend."
Little Rock Green Drinks meets from 5:30- 7:00 pm on the 2nd Tuesday of every month for a energetic and motivating social hour. Our meetup locations vary month to month, so stay tuned here or follow us on Facebook for the current month's meetup location.
2017
This year we are enjoying our own local brewery tour & sampling the great tastes around Little Rock, AR. Each month we decide on where to go to next.
So far we've been to:
Damgoode Pies

Blue Canoe

Rebel Kettle
Flyway Brewing
Lost Forty
Stone's Throw Brewing
Join us at our upcoming local events near you!
August Happy Hour
This month we will be at Hibernia Irish Tavern located off Rodney Parham Rd. in Little Rock. See you there!
All shades of green are welcome!!!
Contact us: littlerockgreendrinks@yahoo.com