Little Rock Green Drinks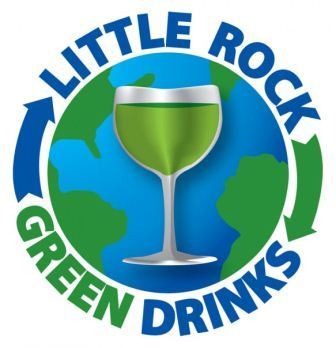 Little Rock Green Drinks celebrating 8 years of eco-networking!
According to one Green Drinker: " There was such a "buzz" in the air…..both a feeling and a sound!…..everyone was so interested in meeting others and finding out their interests. And it was such a welcoming, laid back group with so many diverse interests. If you weren't there, don't miss the next one! And bring a friend."
Little Rock Green Drinks meets from 5:30- 7:00 pm on the 2nd Tuesday of every month for a energetic and motivating social hour. Our meetup locations vary month to month, so stay tuned here or follow us on Facebook for the current month's meetup location.
September 13 - Green Drinks @ Ciao Baci, 5:30-7:00pm
(606 Beechwood St, Little Rock, AR 72205)
Once more, back to Ciao Baci for some good food and great company. Drink specials TBD.
October 11 - Green Drinks House Party (details TBD)
We will be kicking off Fall weather (*hopefully*) with a special house party. Invite and details TBD (private event).
All shades of green are welcome!!!
Contact us: littlerockgreendrinks@yahoo.com