Little Rock Green Drinks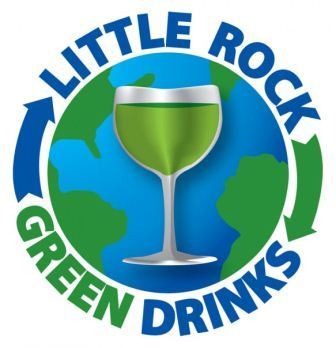 Little Rock Green Drinks celebrating 8 years of eco-networking!
According to one Green Drinker: " There was such a "buzz" in the air…..both a feeling and a sound!…..everyone was so interested in meeting others and finding out their interests. And it was such a welcoming, laid back group with so many diverse interests. If you weren't there, don't miss the next one! And bring a friend."
Little Rock Green Drinks meets from 5:30- 7:00 pm on the 2nd Tuesday of every month for a energetic and motivating social hour. Our meetup locations vary month to month, so stay tuned here or follow us on Facebook for the current month's meetup location.
June 14 - Green Drinks @ Drain Smart Unveiling Party & Fundraiser, 6:00-8:00pm
(614 President Clinton Avenue, Little Rock, AR 72201)
Our June Green Drinks meetup coincides with the Drain Smart Unveiling Party & Fundraiser, so we're combining events. Please join us in celebration of Arkansas artists' efforts to protect local waters. Meet the artists, learn about their storm drain mural art concepts, and find out what you can do to help protect water quality. Light refreshments, beer, and wine provided. Donations are appreciated, but not required. Proceeds will help continue this program and Friends of Fourche Creek protection projects.
July 12 - Green Drinks @ Skinny J's, 5:30-7:00pm
(314 Main Street, North Little Rock, AR 72114)
Come check out Argenta's newest restaurant/cafe, with all your favorite local brews on tap! This place has a full menu, and lively atmosphere. Drink specials TBD.
July 19 - Audubon Happy Hour @ Flyway Brewing, 5:00-7:00pm
(314 Maple Street, North Little Rock, AR 72114)
What do birds and beer have in common? Audu-Blonde Ale will be on tap! $1 of each pint goes directly to Audubon Arkansas and our work in Arkansas. Audubon Happy Hours are every 3rd Tuesday- mark your calendars!
All shades of green are welcome!!!
Contact us: littlerockgreendrinks@yahoo.com