Whangarei Green Drinks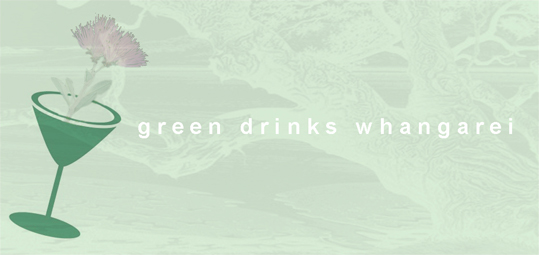 Duncan Frith, email info@solarei.com
July Green Drinks – Northland Regional Council
When: Wednesday 18th July 2012
Time: 5.30pm onwards
Where: Northland Regional Council, 36 Water Street (use side door by carpark), Whangarei
Theme: 'A night at the movies' – complete with popcorn! Find out what your regional council does video-style and view winning 'The Outlook for Someday' film challenge vids'.
Drinks $5.00 a beer or glass of wine and juice free!
PLEASE: PROVIDE YOUR OWN NAME TAG.
RSVP by: 16th July. This is limited to 30 people!